The Fastest Solar Recharging IoT Power Station: Zendure SuperBase Pro 2000
The global energy crunch and rising costs have continued to plague people in recent years due to a number of factors. Power Station has become a very popular consumer product recently, and Zendure is making efforts in this field.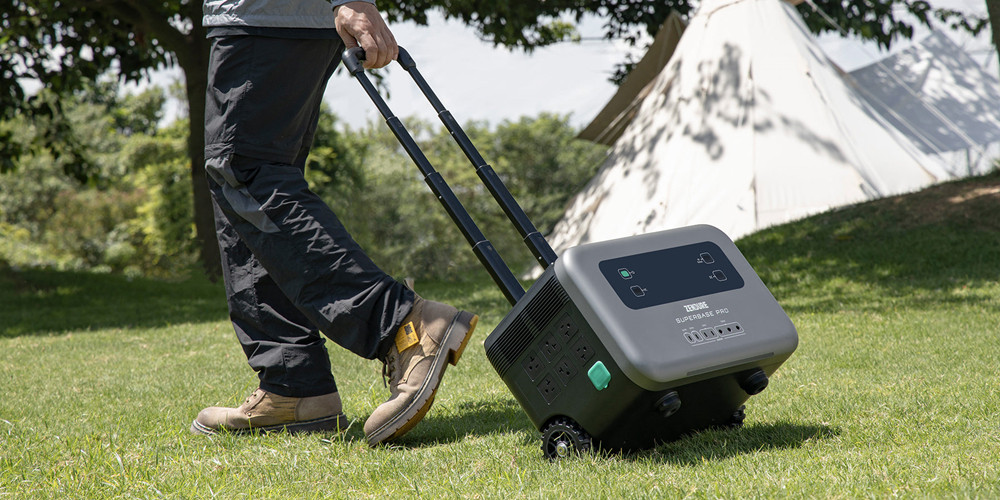 We know that most high-powered outdoor power supplies are difficult to carry, especially for women, and that the weight makes them difficult to move. Zendure's recently launched SuperBase Pro 2000 is designed with a trolley case and wheels at the bottom so that even children can move it easily, demonstrating the convenience of the product from the consumer's point of view.
The SuperBase Pro 2000 inherits Zendure's classic ridge design, balancing aesthetics and rigidity. The housing is made of non-painted, environmentally friendly materials and looks very high-tech in silver and black. The body is equipped with RGB ambient lighting, which can be set with the APP for a variety of personalized equivalents, and also makes it easy to spot the SuperBase Pro 2000 in the dark of night.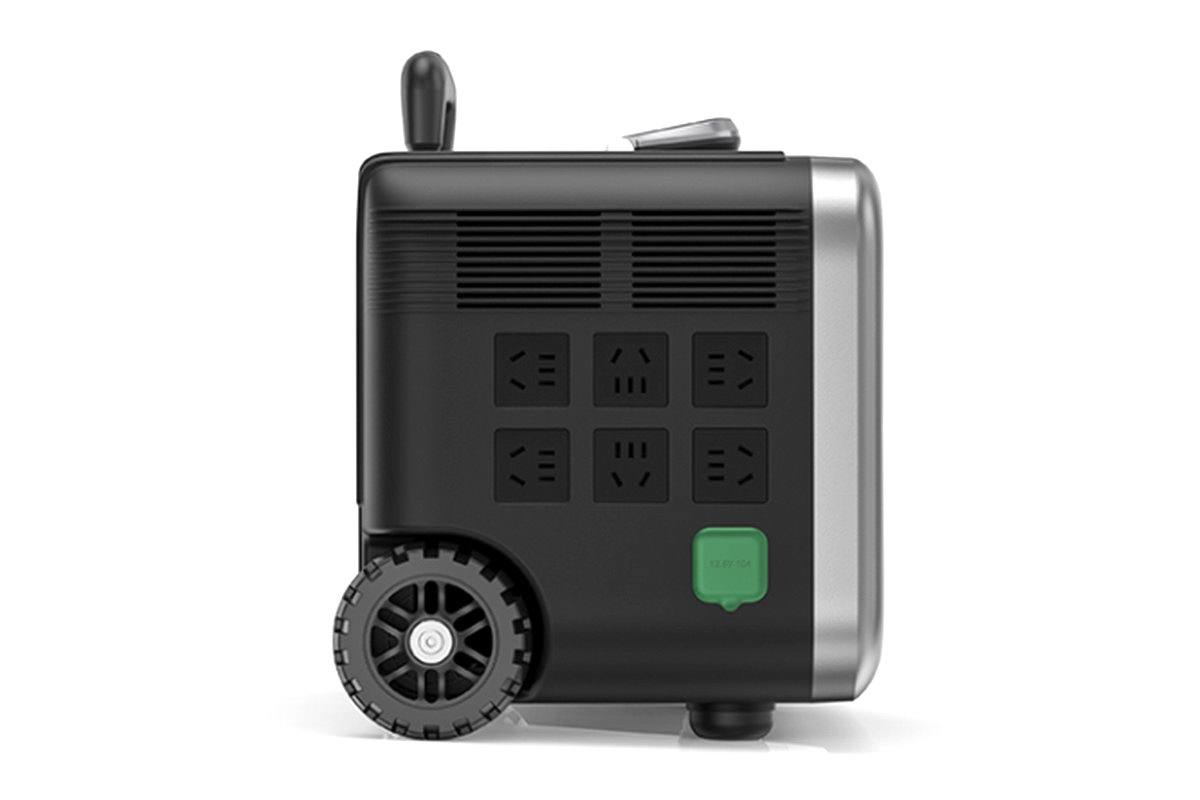 Outdoor power supply with internal electric core and various power conversion modules, the weight is generally not light, which will make users feel tired. But the SuperBase Pro 2000 includes a trolley design on the outdoor power supply with industrial-grade rollers and an aircraft-grade aluminum traction bar, providing high mechanical strength and less effort than a handheld carry-on. In addition, it can also be used as a cart to carry necessary items, ergonomic and optimized travel experience.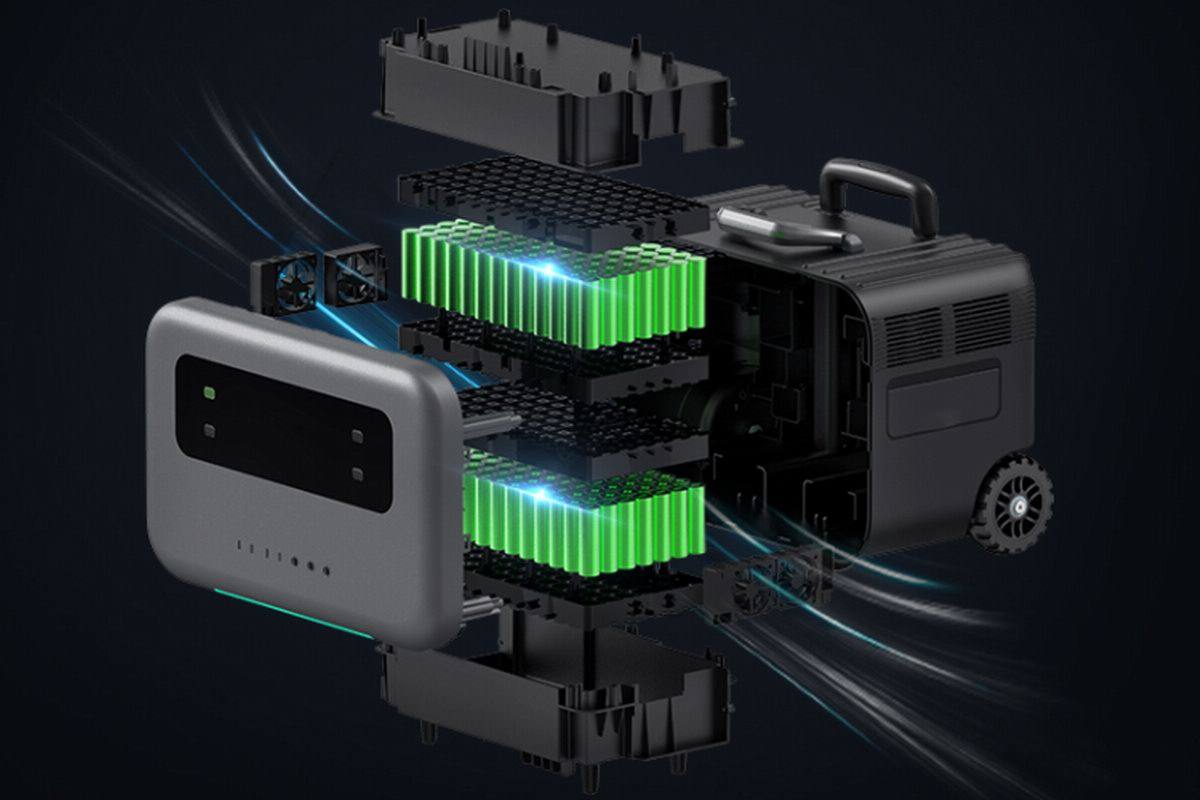 On the front output panel is the DC output module, which very aggressively uses four USB-C fast charging ports, two of which support 100W high power PD fast charging output and the other two USB-C support 20W PD fast charging output to provide fast charging support for digital products without a charger. On the right are three 12V DC output jacks that support 136W DC output for powering non-intelligent devices.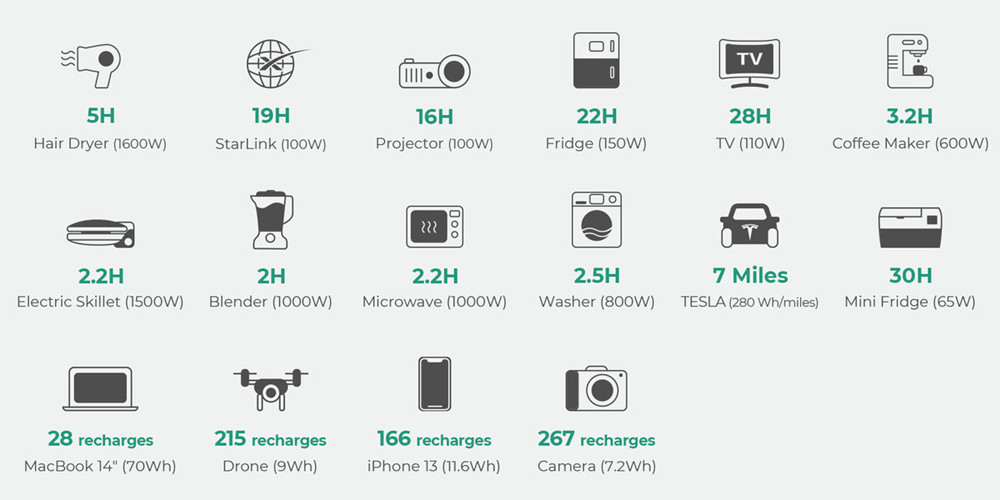 The SuperBase Pro 2000 uses EV grade NMC (nickel cobalt manganese) lithium cells to make the battery pack, which is commonly known as automotive grade cells, with a total energy of 2096Wh, featuring high energy density, high stability and long life, and SuperBase Pro 2000's battery can run 3,000 cycles to 60% capacity (1,500 cycles to 80% capacity). The built-in BMS battery management system monitors the operating conditions throughout the whole process, and has an overload protection switch and grounding screw to ensure the safety of use.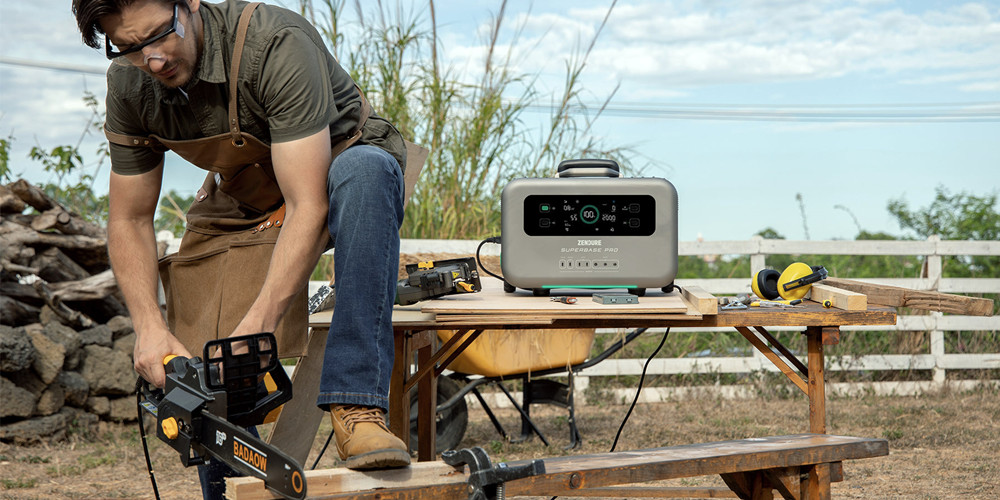 In addition to strong output performance, SuperBase Pro 2000 self-charging performance is also equally powerful, supporting utility fast charging, vehicle fast charging, generator fast charging, solar fast charging, charging pile fast charging and other self-charging methods, flexible to face different occasions to supplement the power needs. With super inverter technology, it supports 1800W home AC charging and 1800W charging of 60-160V solar arrays. 80% of the power can be charged in 1 hour, so it is quickly ready to be put into the next working state.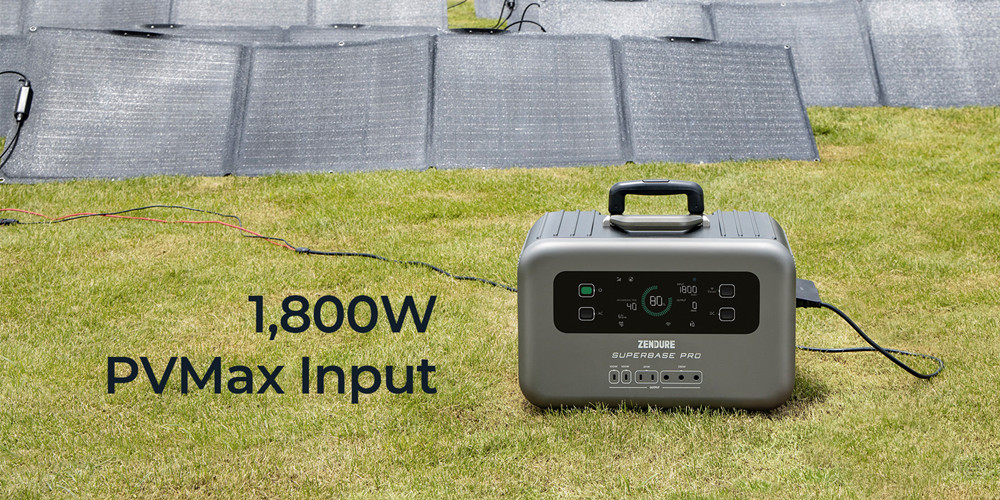 SuperBase Pro 2000 is equipped with a high-performance brain inside, using ST ARM, TI DSP, Qualcomm GPRS, LBS and other 8 processing units to build into an intelligent computing hub. Internal with SIM card, support WiFi, mobile network, APP direct connection, with the use of cell phone APP can remotely manage the reserve power, receive alarm information, host work status, do not shut down the power storage, anti-theft mode and other functions, to provide intelligent power solutions for the industry.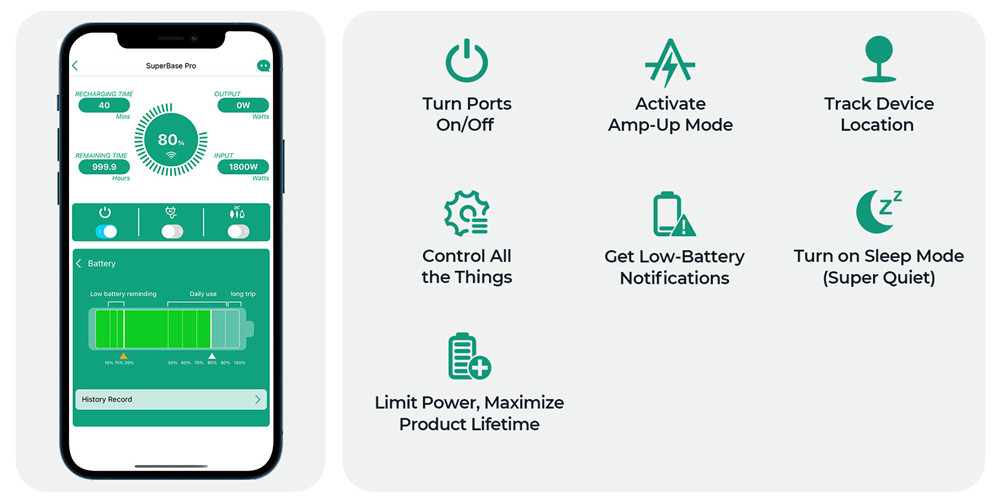 Price and Purchase
At $1,899, the fastest solar charging power station is a worthwhile investment. Well, if you like the sound of the SuperBase Pro 2000 Portable Power Station, there's a promotion that might sweeten the deal. This brings the price of it down to $1529.10 by using Discount Coupon: zendureSBP (Works with both site Zendure.com and Amazon.com).
With a local US warehouse, you get fast and free shipping and a 2-year warranty. Zendure also Supports installment payments; Split your purchase into 4 equal payments so you can spread the cost of your purchase over time. Enter the credit or debit card of your choice for automatic payments every two weeks beginning at the time your order is confirmed. No interest or added fees when you pay on time!