ZONESTAR Z6F Fast Assembly OLED High Precision Education Portable Mini 3d Printer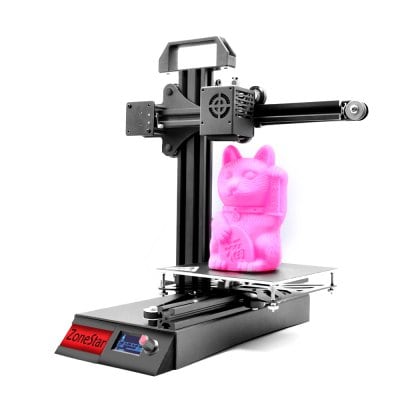 Yesterday we introduced a very handsome 3D printer: ZONESTAR Z6, Today, I found its brother version: Z6F. Since the advent of 3D printers, we have been able to experience the convenience that technology brings to our lives.
3D printers help designers complete their designs at the lowest cost and in the shortest cycle. With one-touch operation, models can be easily and automatically printed to verify their designs.
ZONESTAR Z6F is a digital model file based on the ability to bond objects by layer-by-layer printing using adhesive materials such as powdered metal or plastic. In the past, it was often used in the manufacture of molds in the fields of mold manufacturing and industrial design, and is now being used for the direct manufacture of some products. In particular, some high-value applications (such as hip joints or teeth, or some aircraft parts) already have parts printed using this technology.