The trend for laptops is clear: high-performance, lightweight, high-battery PCs. That and much more is the new Chuwi Aerobook, which is now available for $439.99 at Banggood or Gearbest – get to know it!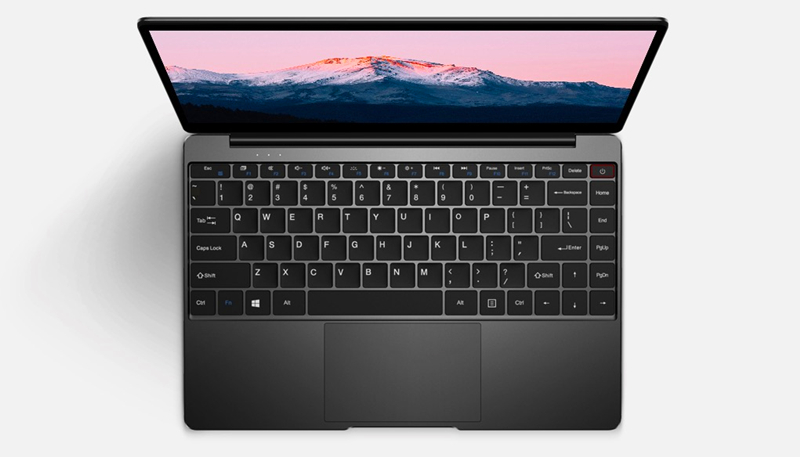 The Chuwi Aerobook is one of the most popular laptops of the moment. In his day we told you about its features, but today we want to review the main ones and also want to tell you that it is now available to buy with shipping from our country. Before reminding you that this team went through funding and was a success, so that has allowed it to get here.
Starting with the design, it's physically spectacular, with a 5mm bevel and an 80% ratio. It has almost no edges! The screen is 13.3 inches and has Full HD. A perfect size and sufficient resolution, to have quality when running content. The manufacturer insists on the keys on its keyboard, because they have a comfortable size and allow the user to type quickly and without mistake. It is also backlit.
In power we have an Intel Core M3 processor of 14 nm and works with Turbo Boost 2.0 up to 2.2 GHz. In addition, it is available with 8 GB of RAM and 128 GB of storage, a good beast. And even if you prefer you can increase the space up to 1 TB. It all depends on your needs. One of the highlights of the Chuwi Aerobook is the battery life, which is about 8 hours. It's great because you can use it all day without having to plug it in.
It also stands out for its mobility, since we are dealing with a very light laptop with only 1.25 kilos of weight. It incorporates 2 USB 3.0 ports, HDMI and microSD card slot. It comes with the operating system is Windows 10, so it is easy to use and understand, so you do not have a problem.
This Chuwi Aerobook is worth a lot, since you will be able to use it in many occasions; for work or leisure. Being a cheap laptop, you won't have to spend 1,000 euros if you really don't need so much, because it incorporates the best of many. It's lightweight, has plenty of power and is very nice.
Obviously, it's not a gaming PC and it won't allow you to run heavy video rendering or similar programs at full speed, but that's what it's for. You'll be able to do just about anything the average user would do, and more. And play some games without problems.