Yesterday, Xiaomi announced that on July 16th, the new AMAZFIT GTR smart watch will be presented. This model was developed together with Huami. In the teaser was presented only the silhouette of the novelty, as well as the materials that were used in the process of creating smart watches. Today, authoritative portals published the first photos of the device. It is well known that smart watches will be available in three different case variations: aluminum alloy, titanium and stainless steel. The novelty is really capable to work in an independent mode within 24 days.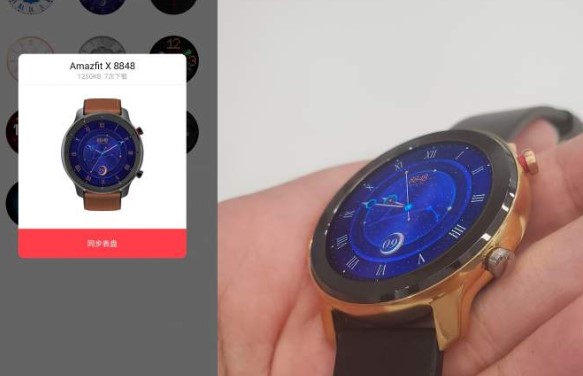 Specialists filtered out the image presented in the teaser. The silhouette fully corresponds to the AMAZFIT 8848 range. This series mainly presents luxury models. Insiders expect GTR watches to go on sale with several dials. Yesterday, many people bet on a sporty design, but the images presented today disprove this theory. The novelty is made in the classical style.
It is not quite right to trust 100% of these images. As they are created on the basis of assumptions and various insides. There is another point of view. About a year ago the first rumors about smart luxury watches of AMAZFIT X class appeared. It is possible that they will be presented on July 16. Less than a week is left before the official presentation. Therefore, in the near future, new announcements and teasers should appear, revealing the concept of design, as well as the technical characteristics of the novelty.