We know how much Xiaomi Mi 9 and its stronger variant – Xiaomi Mi 9 Explorer Edition will cost approximately. We also know the specification of the instruments. They are much more expensive than their predecessors, but is it much better?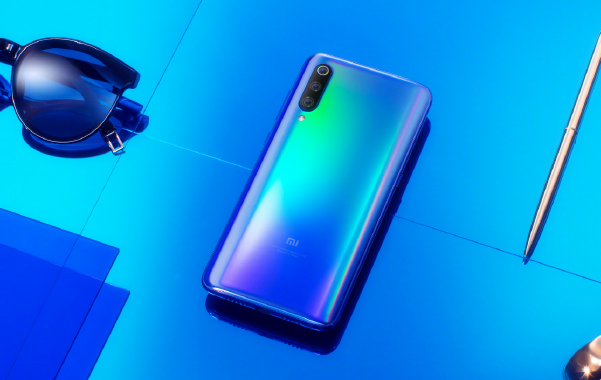 Possible prices of Xiaomi Mi 9 and Mi 9 Explorer Edition have been added to the network. We can certainly say it is the most expensive flagship in the history of this manufacturer. We also know which hearing aids Xiaomi Mi 9 will receive. Will their capabilities justify an increase in prices?
To start with some paper specifications. The triple Xiaomi Mi 9 will consist of a 48 megapixel main "mesh" – as expected – Sony IMX586 (pixel size 0.8 micrometer) with an aperture of f/1.75, a wide angle of 117 degrees with a resolution of 16 megapixels with light f/2.2 and a lossless double-zoom and f/2.2 telephoto lens with a resolution of 12 megapixels. On the front there will be a 20 megapixel selfie camera with AI support.
Xiaomi also took care of the appropriate software. The wide angle is to be compensated by software in order to avoid distortions on the edges of the frame. In order not to damage the lenses over time, the camera frame was made of stainless steel, and the "eyes" were covered with sapphire glass.
Without unnecessary introductions – Xiaomi flagships will no longer be as attractive in terms of price as they were in recent years. For Xiaomi Mi 9 you will have to pay 516 dollars. It's the same price cap as Honor View 20, for example. The top models of Samsung or Apple are still missing, but it's certainly more expensive than in the previous generation.
Xiaomi Mi 9 EE is a completely different fairy tale. A smartphone that is a stronger and better equipped (additional camera lens, more RAM) version of the flagship will cost….885 dollars! This makes it not only the most expensive model in the history of Xiaomi, but also one of the most expensive Chinese top smartphones that we will see in 2019.
Fact is the most advanced models Xiaomi has ever unveiled, but that's a sad conclusion. Cheap flagships from Xiaomi are a thing of the past, and the company as it grows is equal to the competition. You could have expected it, but it's still sad to come to terms with it.
My colleagues have already spoken extensively on this subject, and I invite curious readers to familiarise themselves with their texts. I will only briefly remind you of the most important points of specification of both models.
Xiaomi Mi 9 will still be a natural choice for anyone who has already got used to the MIUI overlay and top performance. At the heart of the device will be Qualcomma's most powerful processor – Snapdragon 855. You can choose between 6 or 8 GB of RAM. There's also a slightly larger cell under the mask – 3500 mAh on the 6.4-inch AMOLED screen is not crazy, but it should be enough for a whole day's work.
Xiaomi Mi 9 EE has everything more. The manufacturer himself describes it as the strongest smartphone in history – it's a very strong assurance, but the paper specification itself provides the basis for such claims. Of course, the processor does not change, but a potential purchaser will be able to opt for as much as 12 GB of RAM.
There will also be an additional main camera lens on board, so that Xiaomi will join the group of manufacturers offering a quadruple camera on the rear panel. Every geek will also appreciate the dummies of components under the translucent panel at the back of the case – the same as in the Xiaomi Mi 8 Pro.
We will find out everything on 20 February, the day of the premiere of both devices. Can Xiaomi overshadow Samsung Galaxy S10? What do you think about higher prices?