The XIDU Tour Pro Laptop is a laptop with a 12.5-inch touch screen with 180-degree hinge and backlit keyboard. Its advanced technology proposed in the 180-degree hinge, will allow you to use the laptop in the ways you feel most comfortable, and also take it anywhere you need to go with your XIDU Tour Pro Laptop. Its metal body with an elegant design features a touch power button and adequate ventilation cooling for the device.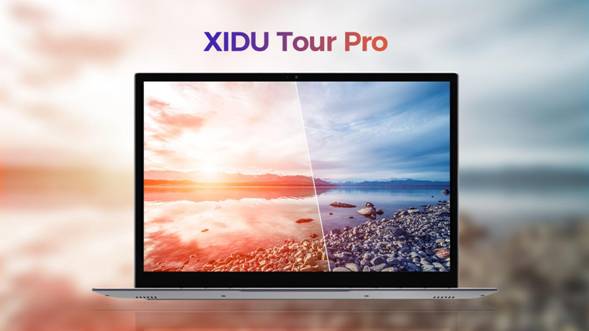 The most important feature of this notebook is its 2560 x 1440 2K multi-touch IPS screen with a 4.8mm bezel. This screen can show high quality images and excellent quality, as well as offering perfect protection for our eyes. The touch screen, it is convenient to use it in the same way in how a smartphone is used, since the 2K IPS touch screen offered by the XIDU Tour Pro Laptop allows you to enjoy a function similar to that of a smartphone.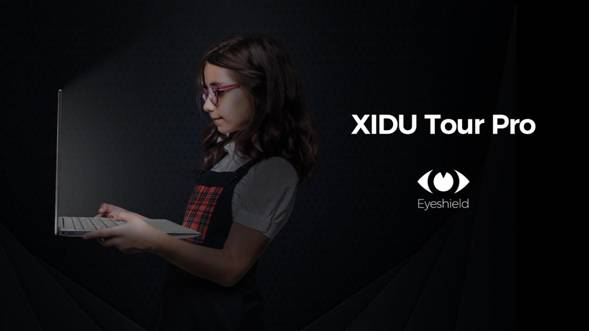 Thanks to the benefits offered by the XIDU Tour Pro Laptop screen, children at home can enjoy various functions without any worries since the level of protection offered by the 2K IPS touch screen will keep your children's eyes insured It is also very easy to control due to your 180 degree flexibility in its hinges, so your children can paint without any problem about it.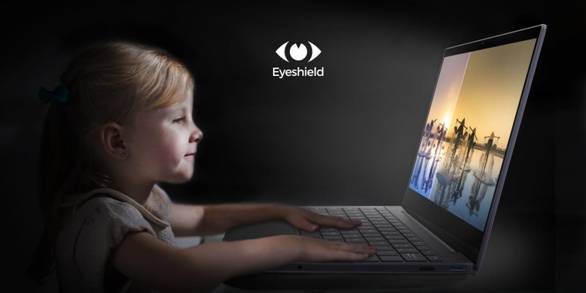 The XIDU Tour Pro Laptop has an Intel Caby Lake R 3867U 1.8 GHz processor, which can be extended up to 4.0 GHz. It has 8 GB LPDDR4 of 128 GB m2 SATA SSD supporting up to 512 GB of SSD expansion, 802.11 a / b / g / n / ac dual band WiFi and Bluetooth 4.2 wireless connection.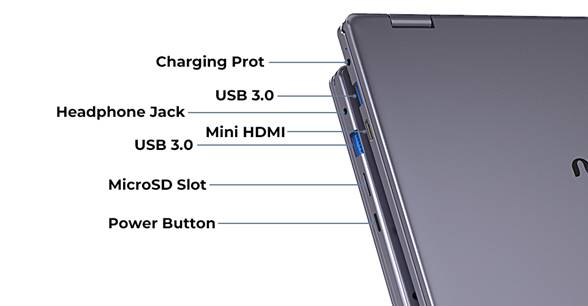 The XIDU Tour Pro Laptop has several ports among which we can find 1 type C port, 1 USB 3.0 port, 1 MicroSD card reader, 1 headphone jack, and 1 charging port. It has a fast Intel 8th generation boot-up, which will give you full, fast and efficient performance. It also has a fingerprint recognition with which you can have privacy and have a personal key for your device.
With the XIDU Tour Pro Laptop you can efficiently manage your office, thanks to the many benefits it can offer you. It has a thickness of 16.6 mm and a weight of 1.23 kg which makes this laptop easy to carry wherever you go, without worrying about an exaggerated weight or that it does not fit in your backpack.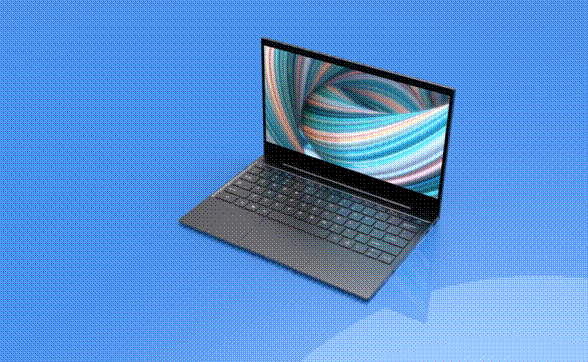 The XIDU Tour Pro Laptop box contains 1 XIDU Tour Pro Laptop, 1 US CE certified charger, and an English user guide. The great feature that this laptop gives you is the versatility it has to use it anywhere, however, and by anyone. This is an important point for children at home who want to learn injuries online, and enjoy their learning with the XIDU Tour Pro Laptop.
The XIDU Tour Pro Laptop is an essential laptop for your office tasks, your children's school tasks and any other activity. It is easy to handle and take anywhere, and it is perfect for your children to use it without a time limit thanks to its great protection contained in its screen, which provides a perfect eye protection with which you will not have to worry.
Official Store
Coupon code: Tour50
Discount: $50 off
Amazon US
Coupon code: V8E3G6RE
Discount: total $60 off ( +$30 page coupon)
Amazon FR
Coupon code: XIDUTPRO
Discount: total €60 off ( +€40 page coupon)