The well-known manufacturer Xiaomi presented its latest pocket-size drone yesterday: the Xiaomi Fimi X8 SE. Optically based on the Mavic 2 Pro of the market leader DJI, this copter is only as big as a smartphone when folded. According to the data sheet, however, powerful electronics are technically on board:
12MP Sony Sensor on 3-axis Brushless Gimbal
4k 100Mbps Video
Flight time: 33min at a constant speed Speed of 8m/s
Weight: 790g
Positioning GPS and GLONASS
5km range with a 3s 4500mAh Smart Battery
RAW DNG and F-LOG profile for the more ambitious user
Intelligent flight modes
HD video stream
The length of the compact quadcopter is just 20.4cm and it is 10.6cm wide and 7.26cm high. Including the battery, the FIMI X8 SE weighs no more than 1.1kg (790g quad copter, 275g battery). Thus the FIMI X8 SE is as compact and handy as the Quadcopter from the DJI Mavic Pro series. The rotor arms are folded out as usual before the start. The controller is similar to the DJI Mavic Pro and can also record a smartphone. Here, however, the controller is opened in width and the smartphone is used. The ergonomics should be much better and even tablets can be used like with the DJI Mavic controller.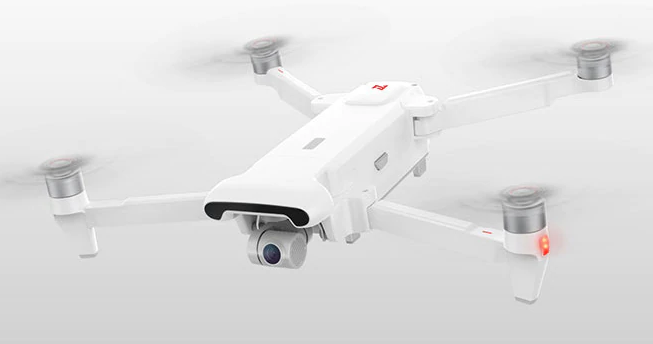 Thanks to the TDMA HD mentioned video transmission technology, you get up to the maximum range of 5km a live image in HD quality. The latency should be quite low thanks to the variable bit rate and the latest de-/encoders. However, no concrete figures are given. The radio range is between 5.725 and 5.850 GHz. The controller itself has an integrated 3900mAh battery and a weight of 370g.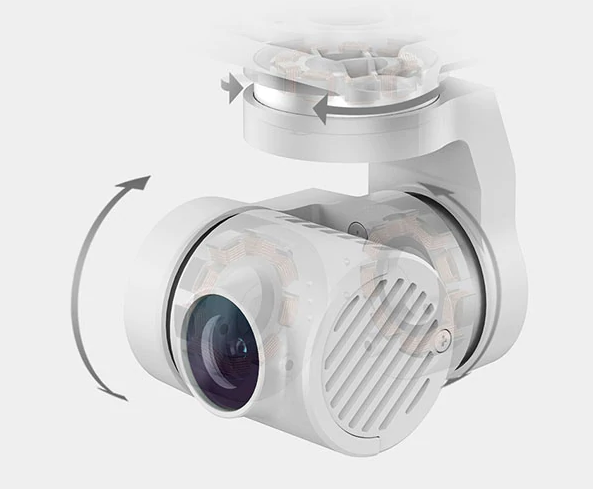 The FIMI X8 SE uses a 12MP Sony IMX378 sensor in 1/2.3″ format (similar to the DJI Mavic 2 Zoom) with an aperture of f/2.2 and can record at up to 4K at 30fps (2.7K at 60fps, 1080p at 100fps, 720p at 200fps). For videos the F-log mode and lossless DNG RAW images are supported. The maximum bitrate of the videos is high 100MBit/s and the shutter supports up to 1/8000s. Videos and pictures are stored as usual on MicroSD memory cards. The Quadcopter is equipped with a mechanical 3-axis gimbal so that the whole thing can be recorded stably and without vibrations.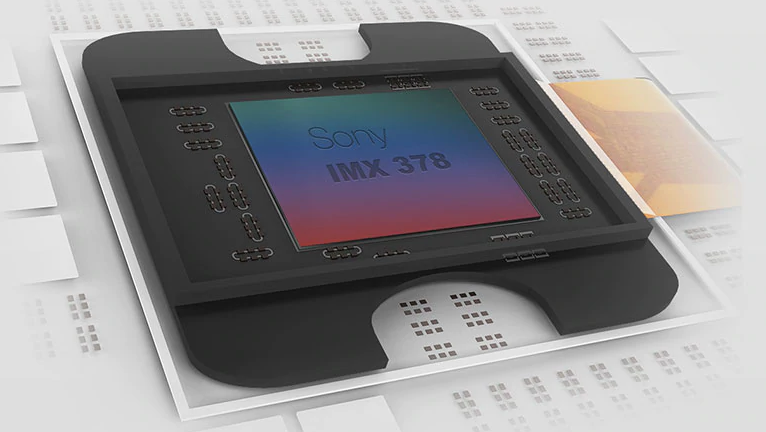 The remote control, where the smartphone is used in the middle, is also interesting. According to the screenshots, the app looks very tidy and clear. Here you have to see what the first tests say when the copter is delivered. The price performance of the Fimi X8 SE is currently unbeaten according to the data sheet. The manufacturer currently calls $399 on its own shop, the regular market price will be $499.