One of Xiaomi's new crowdfunding products is Line Friends TWS Wireless Headphones with model number LETO1BR / LIFT01SA. The Bluetooth device is different from other models on the market with its colorful design, which is inspired by the popular animated characters Line Friends.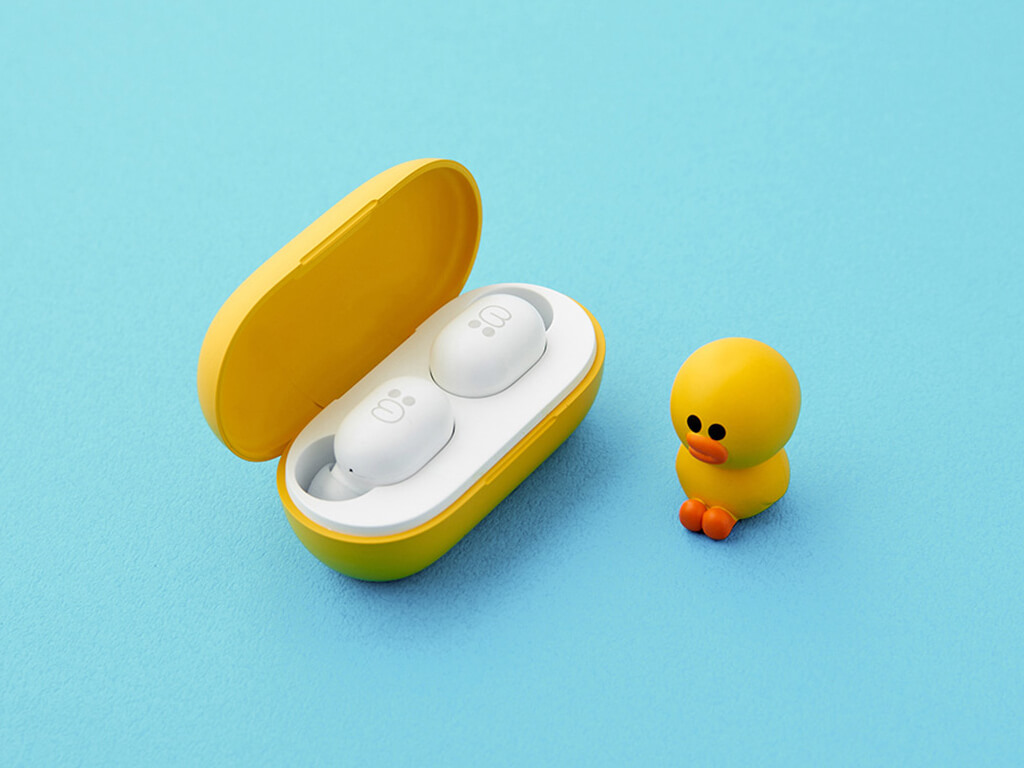 Two models are presented with similar characteristics, but with different styling. One case is made in yellow, the second in brown. The TWS headset is reminiscent of the Redmi AirDots model, only each earphone has a cartoon with the character of the Brown Bear and Sally.
Despite the fact that Bluetooth-headphones from the budget series, they offer good specifications. Line Friends TWS supports Bluetooth 5.0 technology. The headset runs on a single charge for 3.5 hours, while in standby mode they can work up to 6 days. It takes 1.5 hours to charge the headphones, and 2 hours for the case.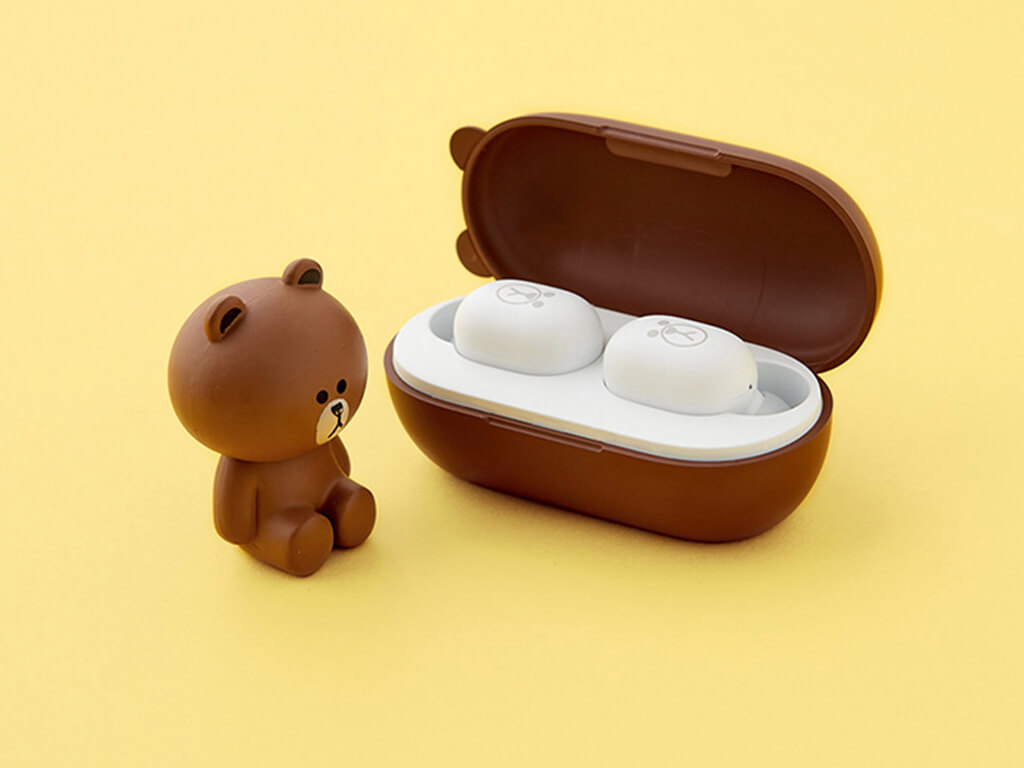 Headset battery capacity is 43 mAh, and the case – 310 mAh. The protective case is equipped with a magnetic mechanism, thanks to which Line Friends TWS will not be lost. The weight of each earphone is 4 g. They are protected from dust and liquids according to the IP5X standard. The headset also boasts a long range signal transmission – 10 m.