China's large technology company, Xiaomi, decided to present its users with a new product under the collective financing platform Youpin, which used to have the name Mijia, and is the 304th product to come out of this technological giant's platform. This new product is called Machine Island AI Point Reading Pen, but instead of being a pen used for writing, it has the function of interpreting words.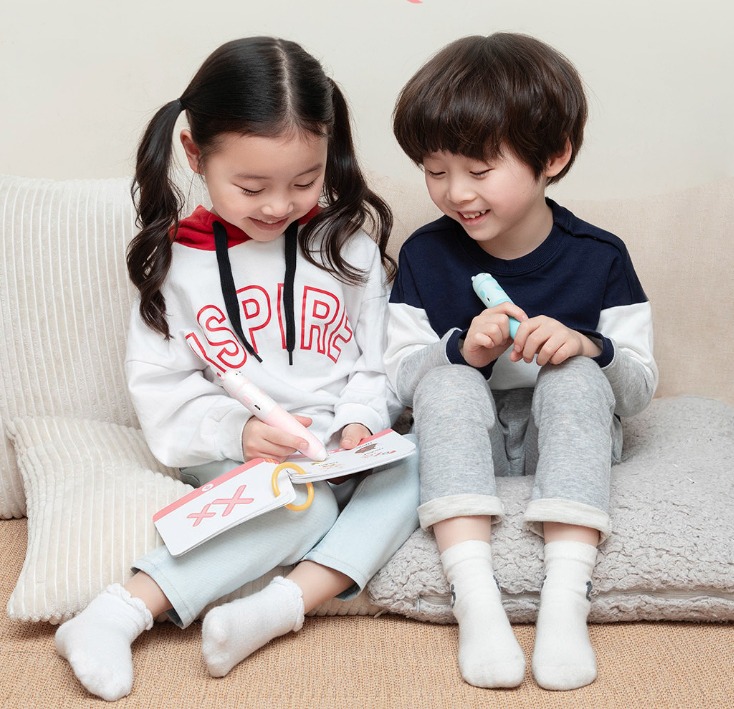 As such, this product was made by third parties, because it was manufactured by Nanjing Machine Island Intelligent Technology Co. Ltd. and has a market price of 299 yuan (about $44).
The new Machine Island AI Point Reading Pen does not have the function of writing, but functions as a Braille reader, in the sense that it reads words as the pen is slid over a book. Having said that, perhaps the most spectacular feature of this product is the integration of the Xiao AI intelligent wizard. On the other hand, this device also functions as a story machine, a learning machine and a translator, because it can provide translations from Chinese to English and vice versa.
This device can be synchronized with the application made by Mijia in order to see useful data, as well as the interest and learning process of the person who is using it. It comes with Wifi 802.711 b/g/n, which provides you with unlimited download capacity, along with an automatic content update.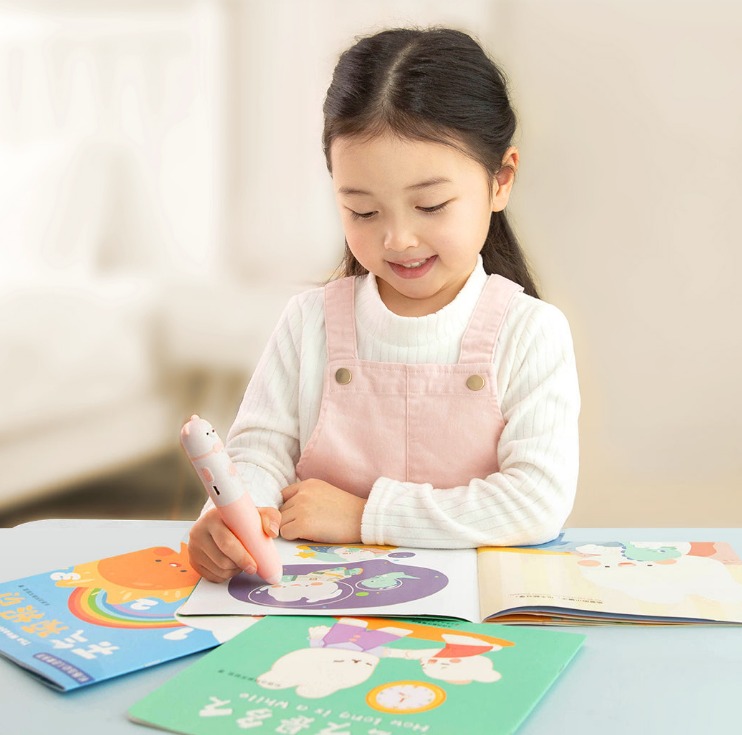 The pen is designed to help the child's development, in five core competencies of self-care, social, psychological, cognitive and logical thinking. The database contains 20 subtopics, more than 1200 knowledge points and more than 2000 Chinese and English dictionaries. As it is designed for children, the design is simply cool and attractive according to children's aesthetics. The case is made of silicone with a smooth finish, it is also comfortable to hold. It is said that the gadget has been certified by the FDA USA.
In terms of design, this pen has a common shape, although it has a slightly more robust structure than normal. In the upper half of its body, is located the opening of the microphone, and just below it, is an intelligent intercom key.
The volume control buttons are located next to the intercom key, while on the other side are the power button and USB charging port. The Machine Island AI Point Pen is specially designed so that the pen can also be used as a walkie talkie. Finally, the tip of this is actually the reading recognition area, and cannot produce ink for writing.