Admittedly, we have deliberately avoided smartwatches for children here in the past. It is a controversial topic, but community requests have increased. A quick look at Amazon confirms a fundamental interest of many parents, not only in Asia. Apart from the intended use, the Xiaomi Mitu Rabbit 4 Pro seems to be an interesting smartwatch, not least because of the two integrated cameras.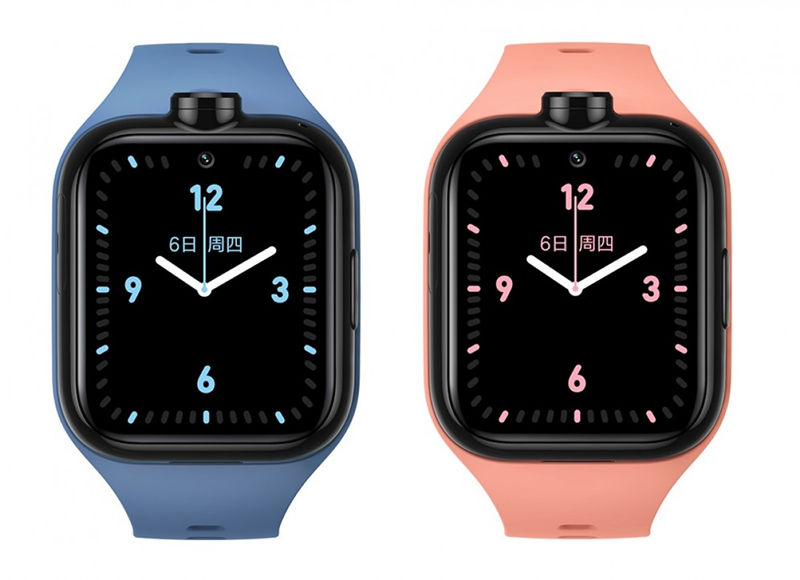 To be honest, I would not have expected in advance that the latest generation of the children's smartwatch would be given such a high-resolution AMOLED display. With a screen size of 1.78 inches, the pixel density is 326 ppi. This makes the display as sharp as that of an AMAZFIT T-Rex. Since children tend to be less careful with such a gadget, the panel is protected with Gorilla Glass 3.
In general, Xiaomi opts for a square design, which makes the watch quite similar to an Amazfit GTS, even if the Mitu children's smartwatch 4 Pro turns out to be significantly thicker. Of course, Xiaomi uses a silicone bracelet, which is available in two colors: blue and pink . There is a function button on the right of the watch and a SIM slot on the left. The manufacturer does not provide an official water protection classification, but claims that the watch is completely waterproof.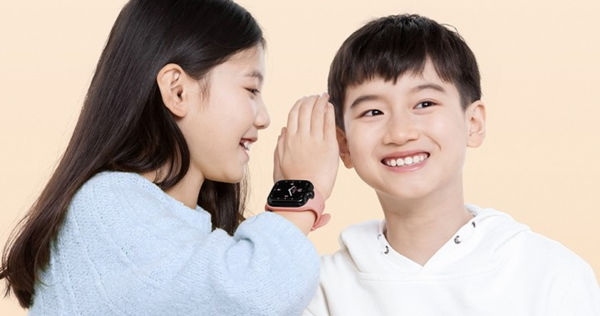 The elephant in the room are of course the two cameras already mentioned. The Xiaomi Mitu Rabbit 4 Pro children's smartwatch could be the first smartwatch with a notch, actually with a waterdrop notch. Inside is a 5 megapixel front camera. With a shooting angle of 82° and a ƒ/2.4 aperture, this camera is intended for video telephony, "unfortunately" not for face unlock as it seems. The other camera is almost directly above it, but is directed outwards and can record with 8 megapixels. The purpose of this is to enable the parents to recognize the surroundings during a video call if the child has got lost, for example.
In general, both cameras should apparently not only be suitable for photos, but only be able to record videos that can also be viewed in the gallery afterwards. There is at least 8 GB of storage for a smartwatch. A 920 mAh battery provides enough power, which should allow a run time of 5 days. So the clock should be enough for a whole school week.
The Xiaomi children's smartwatch works with the Qualcomm Snapdragon Wear 2500 processor, which is not the latest watch CPU, but at least offers four cores. This is combined with 1 GB of RAM. It is much more important, of course, that the watch has dual GPS, which is essential for accurate position determination. LTE support is also provided so that (video) telephony is possible, hence the SIM slot on the side. In fact, NFC is even integrated, which means that the children can use AliPay for contactless payment as well as public transport.
The app overview reveals other, very interesting features. For example, the children can also pair Bluetooth headphones, use one -click navigation and an SOS function, but also wake themselves up and have their steps counted. Parents can also switch off the watch remotely. A heavily adapted Android 8.1 operating system is used for this.