Modular smartphones are no longer a new invention. In the past there were already some approaches. The concepts range from simple expand ability to a completely modular structure in which all components of the smartphone can be exchanged. But all approaches have one thing in common: success has been limited. The Chinese smartphone manufacturer Doogee, however, is not being deterred by this and is working on a modular outdoor smartphone with the Doogee S90. The device was first announced in September. Now it is becoming apparent that Doogee is serious.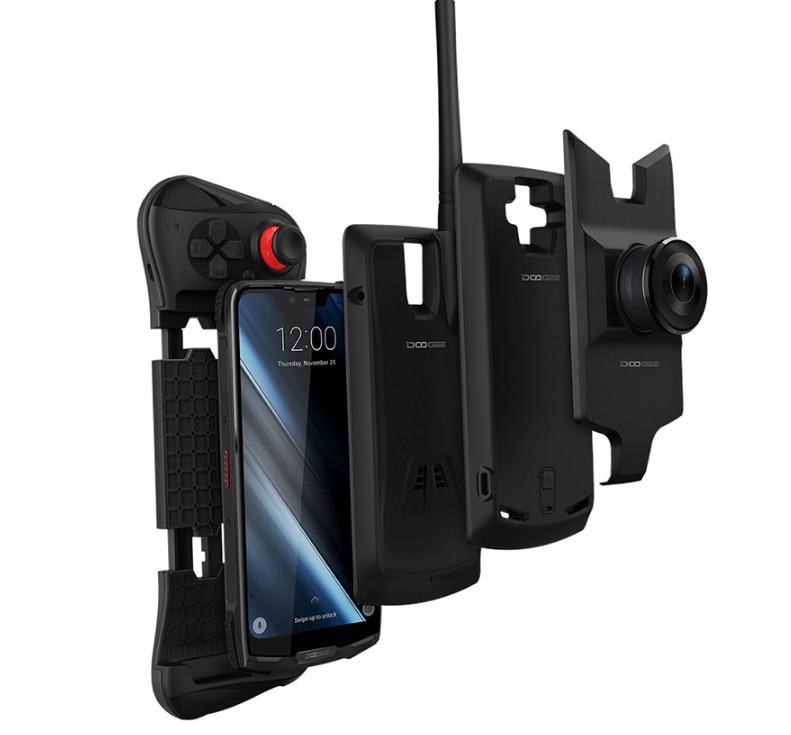 Basically, the Doogee S90 is a normal outdoor smartphone with a waterproof and dustproof housing (IP68). The device offers a display in a modern format and a dual camera on the back. The Doogee S90 should be equipped with a Mediatek Helio P60 processor, dual SIM support and a 16.0MP + 8.0MP Dual rear camera. The special feature is a special connector on the back, to which the optional expansion modules dock.
Four different modules will be available for the Doogee S90. These include a Power Bank, which extends the internal battery by 5,000mAh, a module with a wide-angle night vision camera, a walkie talkie module, with which the Doogee S90 can be transformed into a radio and a gamepad module, with which one can control Android games more conveniently. Whether Doogee will offer more modules in the future depends on the success of the S90. However, there are hardly any expansion modules to be expected from third parties.
I think the DOOGEE S90 is a very distinctive product that is different from other Rugged Phones because of its modularity. If you are interested, I suggest you buy one and try it for only $299.99 from Coolicool.com.