The manufacturer Beelink has begun to gain the attention of all, presenting a wide range of products that ensures our entertainment, this same company has ventured into a subject that has given that talk among users, we refer to the Mini PC among which highlights his team Beelink BT3 Pro, a mini computer with excellent performance with incredible features for an incredible price, with this same order of ideas, you will be introduced the protagonist of this entry, the Beelink Kaby G7 and Kaby G5, which are two impressive products that we will go into detail throughout this section.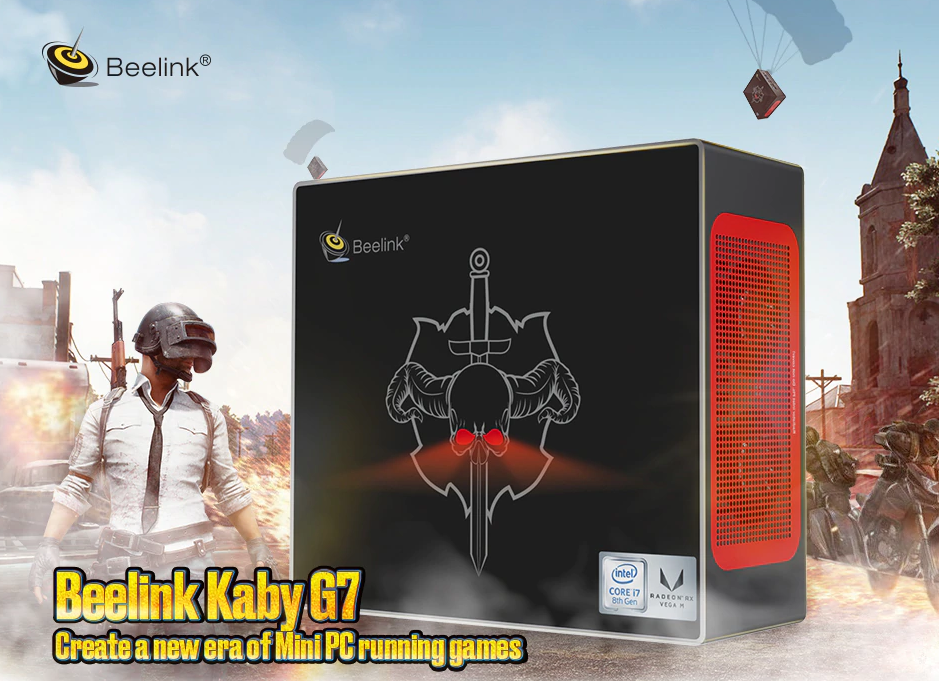 The Beelink Kaby G7 is a Mini PC of daring design as well as eye-catching, with a soft silhouette that is capable of adapting to its environment in an exceptional way, in addition, has a dimensions of 17.30 x 15.30 x 6.50 cm coupled with a weight of 1,362 kg, for this measure is catalogued as a mini computer, but this does not deceive them, is a very powerful computer with capacities without equals, which screams to occupy a place on our desk or table.
The manufacturer presents a hardware assembled in a light box, which exhibits a design that allows it to be well ventilated, on the other hand, has a beautiful black color and is decorated with a series of logos stamped on the top. Additionally, to break with the monotony and sobriety of its dark rectangle figure, on each side of the front, the manufacturer placed some lids of a red hue that attract attention, in addition to that features a built-in power button on the front, which also has a microphone/audio Jack input.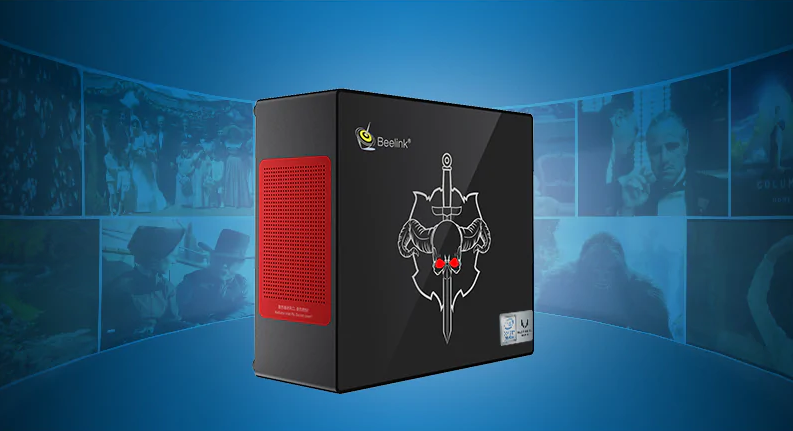 Something to emphasize is that in each one of its sides it presents fans for a better air flow, which makes possible a better cooling of the system and avoids that the processor overheats. Finally, on the back has several peripherals and interfaces, among which we find 5 USB 3.0 ports, plus video outputs: two HDMI and two DP, complete with the network input RJ45 and a pair of jacks for audio.
The Beelink Kaby G7 shows us an impressive hardware configuration inside the small casing. They have equipped it with an Intel® Kaby Lake Quad processor Core™ i7-8709G, which is one of the greatest exponents of the new family of products that Intel has developed in collaboration with AMD. This chip fuses the eighth generation of processors with Intel HD Graphics 630 + AMD Radeon RX Vega M GH Graphics GPUs.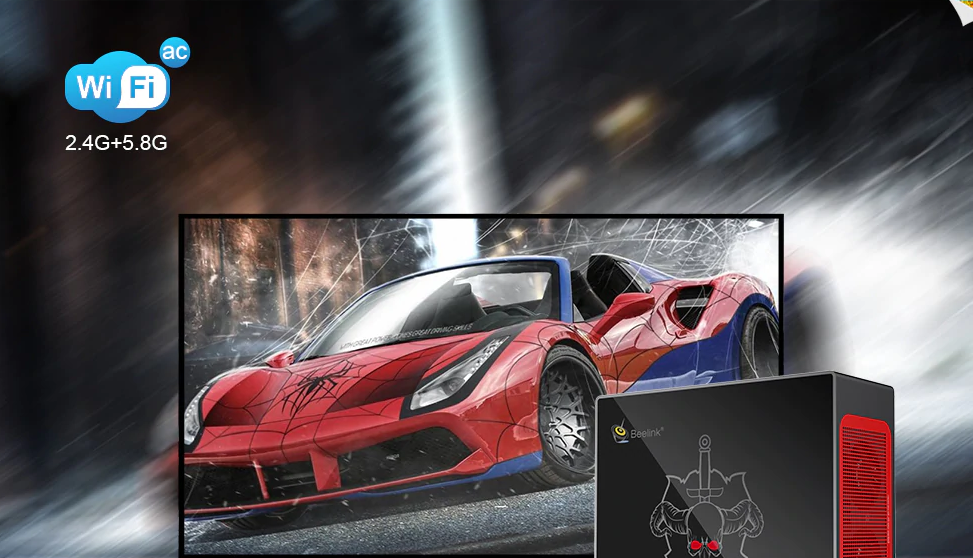 This i7 is one of the top of the range of the new family, which has 4 cores (8 threads) capable of working at 3.1-4.1Ghz, on the other hand, its GPU RX VEGA M GH (with 4GB of memory HBM2) works at a frequency of 1063GHz. The Mini PC is equipped with 16GB of DDR4 RAM at 2400 MHz. This Mini PC has a fast SSD of 256GB, in the same way, it has enough space in its fuselage to be able to add a SATA 3.0HDD disk of 2.5 inches.
As previous devices of the manufacturer, the Beelink Kaby G7 can support any of the two most used operating systems of the moment in the market, being compatible with the last versions of Linux as well as Windows, being this last one the most used by default, although from the beginning we are given the freedom to use the one that more suits us. It should be noted that this mini PC supports without any problem all applications that come from the factory in these operating systems, whether to design, navigate, work or play.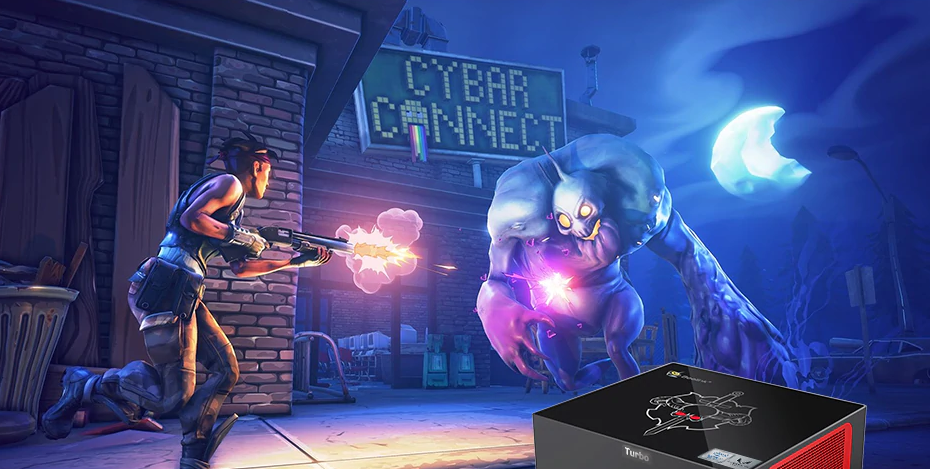 The Beelink Kaby G7 presents an unsurpassed image quality, as it comfortably supports a maximum resolution of 4096 x 2160, something impressive, for this has two HDMI 2.0B outputs, or in some cases, with a DisplayPort output of 1.2 + another 1.4, which will allow us to enjoy an unsurpassed experience in videos, photos as well as video games.