After the One Mix 3 announcements, the brand launches the One Mix 1S Yoga. A much wiser machine in terms of price since it is already trading below $430 in imports. With a 7″ screen, a Celeron 3965Y and very complete equipment, it is a clear alternative to One Netbook's high-end solutions.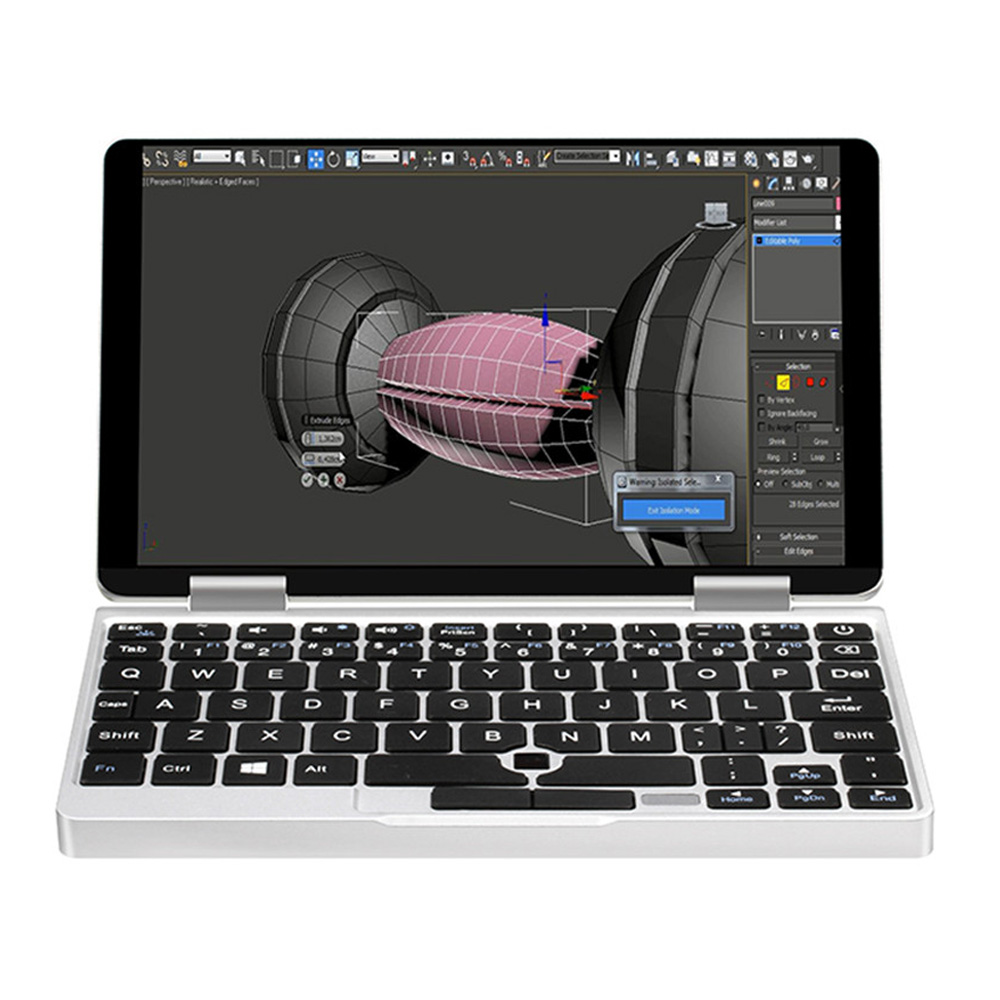 Screen 7″ IPS in 1920 x 1200 pixels, Celeron processor, the new One Mix 1S Yoga clearly does not play in the same category as the brand's One Mix 3S. We are far from the Core i5 and the 2560 x 1600 pixel screen of the 8.4″ model. The 16 GB of the top-of-the-range model is halved and the 512 GB of storage is divided by four… But the price is also much lower.
We go from $700 to less than $430 in pre-order. An important change for this type of machine which often wants to be a mobile complement to more traditional solutions. If people looking for the most compact ultra-complete solution possible will naturally turn to the most expensive models, users who only want an extremely mobile solution between their different workstations will more likely be interested in this new One Mix 1S Yoga.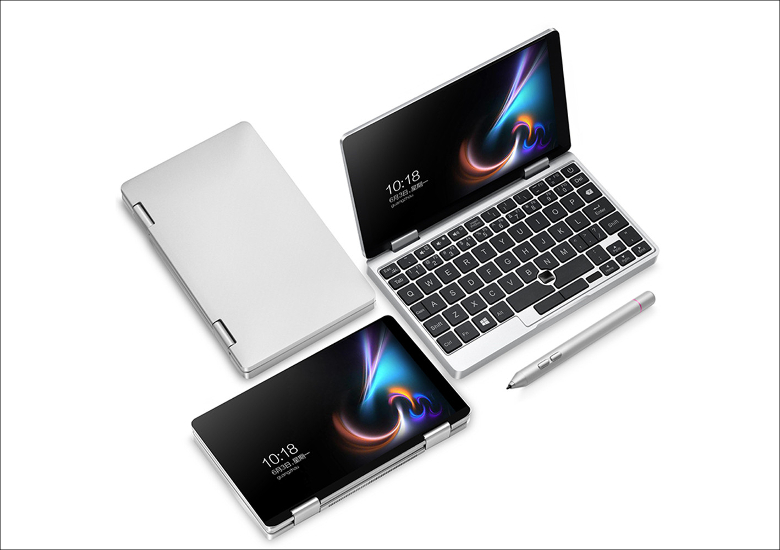 Especially since the technical data sheet is not so modest and a priori, the machine will be able to meet many technical needs. The Celeron 3965Y is not very young, it is a Kaby Lake chip released in 2017, but it is still very capable. A double core running at the fixed frequency of 1.5 GHz developing 6 watts of TDP. It is equipped with an Intel HD 615 graphics circuit oscillating from 300 to 650 MHz.
Associated with this processor, there is 8 GB of DDR3L RAM and 128 GB of SSD storage in NVMe PCIe where Windows 10 will be installed. Sufficient components for the majority of conventional applications. Office tasks and other classic operations in the Windows world will be accessible in a smooth and pleasant way. The use of the machine for other operations, from image retouching to plan correction, photo development or server control, will also be accessible. Obviously the size of the screen and keyboard will not correspond to a perfect use of these programs. But it will be possible, for example, to retouch a PDF on the move, to modify a photo at the end of the world or to face a server intrusion stuck in a traffic jam…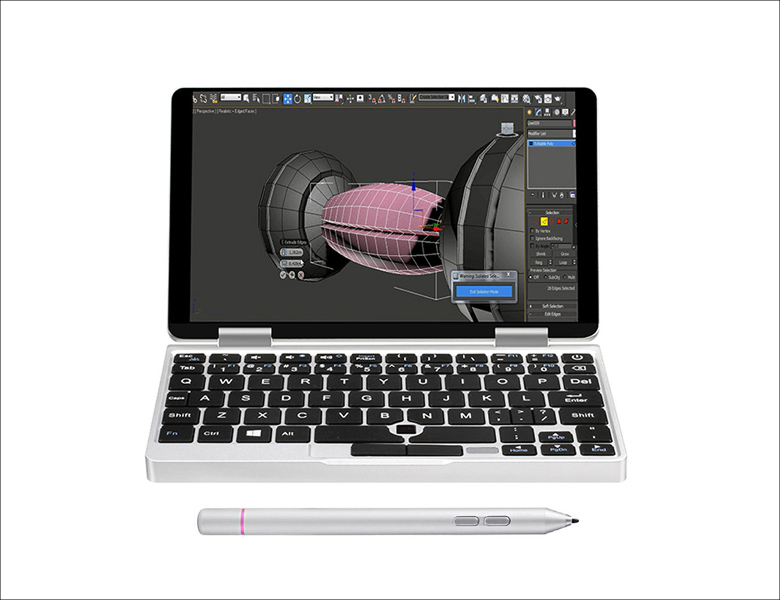 The game will be more tricky, if you rely on this device to launch recent titles you will probably be disappointed. Older titles will be accessible by probably lowering somewhat the definition and quality of the whole. For the rest, One Mix 1S Yoga plays the card of the removable hinge allowing it to be transformed into a tablet. Not only is the machine tactile, but it will also be possible to add an optional active stylus to it to take notes or draw on the machine. A fingerprint sensor will be present on the device for quick authentication.
The chassis is made of metal, in one piece, drilled to make the connectors appear like the keyboard. Unfortunately, the latter will remain in QWERTY. A small infrared sensor will be used to manipulate the machine pointer. The stylus option is very accessible, at less than 10€ each, it would be a shame not to take advantage of it.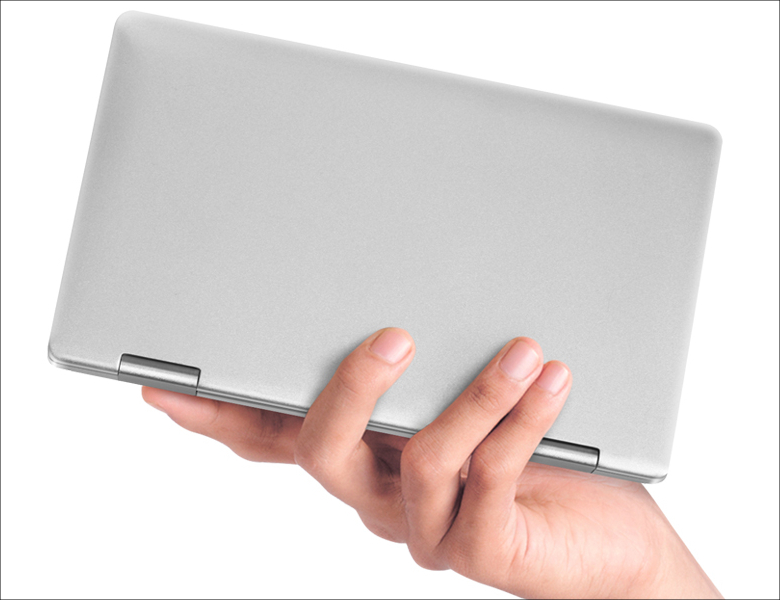 The connectors are only distributed on the right side of the chassis with a MicroSDXC card reader, a microHDMI output to display the machine's contents on a larger screen, a USB 3.0 Type-A port, a Power Display compatible USB Type-C to charge or connect a battery and a 3.5 mm stereo jack port for headphones and microphone.
The internal battery is a 6500 mAh which pushes the weight of the One Mix 1S Yoga to 515 grams for very very modest dimensions: 18.2 cm wide for 11 cm deep and 17 mm thick. The device obviously offers a Wifi 5.0 and a Bluetooth 4.0 module to compensate for its lack of native Ethernet port.
Announced under $430 today, it is on pre-order since the machine will not be shipped until about twenty days later.