The Chinese manufacturer has christened its first low-budget smartphone Doogee Y8 for less than $110. For the equivalent of $70, the Y8 can be pre-ordered on AliExpress before it will cost around $90 again at the start of sales. For the price the Doogee Y8 offers besides the current Android 9.0 Pie also a Waterdrop Notch in a large 6.1 inch display.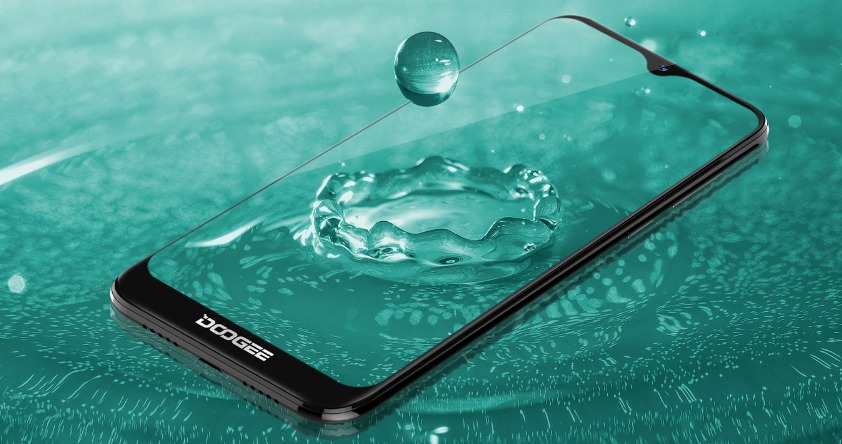 In the past, Chinese manufacturers have been busy copying pretty smartphones. The Doogee Y8 is also quite impressive. Of course, the Waterdrop Notch on the large 6.1 inch display is particularly impressive. Compared to a normal Notch, it requires considerably less space, which not only makes the device look more elegant, but also provides more space for screen content. According to Doogee himself, the display occupies 89.8 percent of the front due to the narrow edges. Not a bad value for a smartphone under 100 euros. While we are on the display, it has a resolution of 1280×600 pixels. Not much for a display of this size. The extent to which the individual pixels become visible at 270 PPI also depends on the display quality.
Even if you can't expect much from the Doogee Y8 in terms of price, it offers a solid equipment. The smartphone is powered by a MediaTek MT6739 quad-core processor and a proud 3GB RAM. Should 16GB of internal memory, minus the operating system, not be enough, a memory card with up to 128GB can also be used in the dual SIM slot.
Even though the Doogee Y8 has unnecessarily installed a dual camera with 8 and 5 megapixels on the back, the advertising drum is more stirred than it would make sense. Because the MediaTek processor doesn't support a dual camera at all. The front camera has a resolution of 5 megapixels.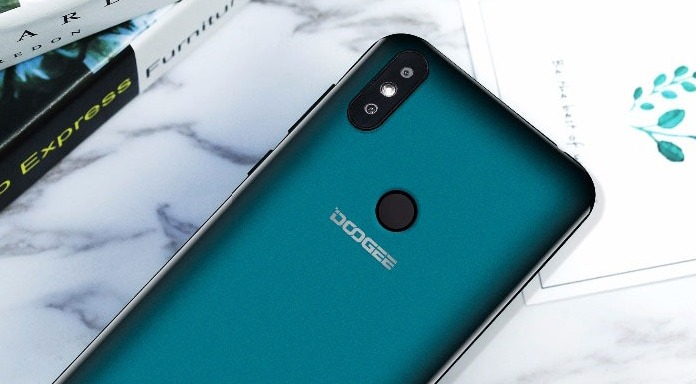 As far as the battery is concerned, one shouldn't rejoice too early. Although 3400mAh sound very generous on paper, the battery life shouldn't be too long. The display belongs to the no. 1 battery guzzler, and the Doogee Y8 doesn't exactly have a small one. Also the official, probably embellished, data suggest this. Doogee indicates a standby time of "only" 240 hours or a talk time of 19 hours. One could expect more for the capacity.
Android 9.0 will soon be "obsolete" and Doogee won't miss to promote the Y8 with "World´s first Android Pie smartphone with Waterdrop Screen". Similarly, their competitor, CUBOT, is about to release a mobile phone called CUBOT R15. And of course this is all nonsense again. The Huawei Mate 20 Pro and the OnePlus 6T have been on the market longer with Android 9.0 and also have a Waterdrop Notch. Be that as it may, Doogee is bringing the current operating system from Google to the low-budget smartphone. The Doogee Y8 is so appealing, and I am now looking forward to its upgraded version of the Y8 Plus.