Doogee Y8 Budget phone with water-drop screen
Doogee also participates in the Global Sources Electronics Fair 2018 and welcomes its visitors with a new range of "fashionable" smartphones, not only for design but also for some technical choices in line with the latest trends. Doogee Y8 Series is a family of terminals designed for younger users (not by chance Y stands for young) with very large screens, super-thin frames and central drop notches. And it consists of three models: Doogee Y8, Doogee Y8C and Doogee Y8 Plus, all based on Android 9.0 Pie and with most of the hardware features in common (with a few exceptions).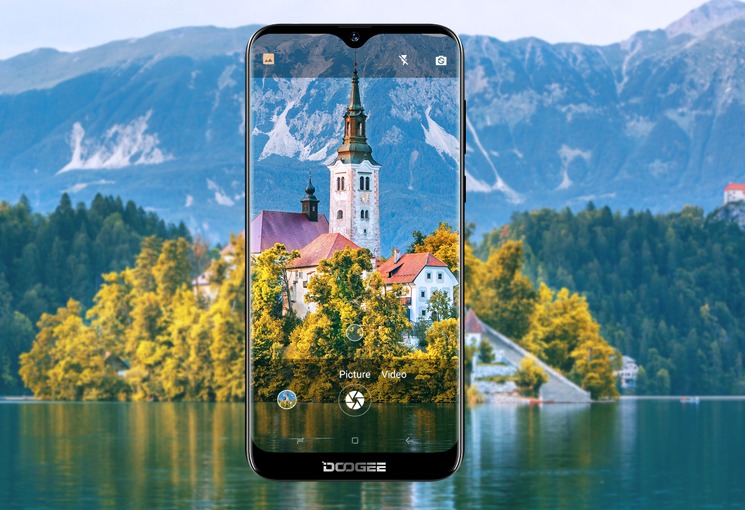 We had the chance to preview the full range in Hong Kong, so if you are curious to find out more about the three models of the Doogee Y8 Series, do not miss the panoramic video and photos taken at the booth even if they are just mockups not working. These inanimate plastic pieces can tell us a lot more than you think.
Doogee Y8 and Doogee Y8C are basically two versions of the same smartphone, one more powerful than the other: Doogee Y8 is based on a 1.5GHz MediaTek MT6739 quad-core processor with 2GB of RAM and 16GB of ROM, while Doogee Y8C has a 1TB MediaTek MT6580 SoC quad-core.3GHz with 1GB of RAM and 16GB of ROM, but both have a 6.08-inch HD+ screen (1440 x 720 pixels) with ultra-thin frames on three sides and a small drop-shaped central notch containing the front camera.
Speaking of the photographic sector, in fact, the two Doogee Y8 and Doogee Y8C are characterized by a 5MP front sensor (without too much pretension) and a dual-camera on the back that consists of sensors 8MP + 5MP for Y8 and 5MP + 5MP for Y8C, accompanied by LED Flash. The rest of the equipment is basically in common with a 3500 mAh battery, fingerprint reader on the back and all the most common solutions for connectivity (3G/4G depending on the versions). Doogee Y8 and Y8C will be presented in gold and blue in February 2019.