At the IFA 2018 the Honor Magic 2 was the surprising star at the press event of the Chinese manufacturer. Although they only showed a first prototype of the smartphone, they promised features like an incredible screen-to-body ratio of 100 percent as well as a retractable, rotating camera that can be used for selfies and normal pictures.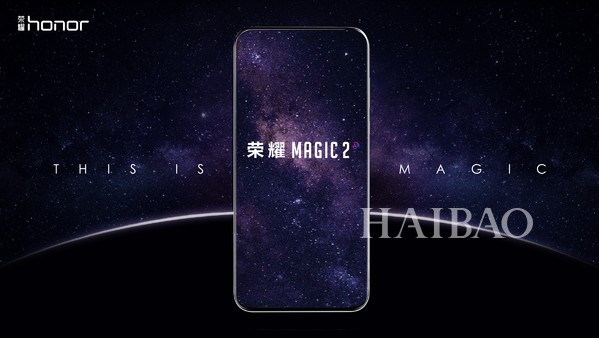 Honor also announced a 40 watt fast charging technology with some protection mechanisms to prevent the battery from being overly charged. As the MyDrivers website now reports, these mechanisms are supposed to mean the use of graphene. Graphene is this super material, which is at the same time very resistant, incredibly light and at the same time flexible and conductive.
However, the battery itself will probably not consist of graphene. Instead, it should be used to keep the battery cool during charging and thus prevent wear and tear or worse. With a charging power of 40 watts, this seems to be absolutely necessary. But the material is also to be used for other components, for example to cool the chipset at maximum power and thus prevent it from having to cycle down under load because it gets too warm.
If Honor were to integrate one or both of these techniques into the Magic 2, this could well set the trend for the smartphone industry. The material cools very efficiently, is cheaper than other materials and takes up very little space. Especially if the parent company Huawei equips its own flagship models with this material after the successful experiment, this could give the Chinese manufacturer a big advantage over the competition.
Huawei is not the only manufacturer looking for new ways to maintain the smartphone's performance through cooling. Samsung and Xiaomi also offer special cooling systems for their smartphones. The Pocophone has liquid cooling inside a copper line and the Galaxy Note 9 has a water-carbon cooling system with a combination of carbon fibres and copper.
We could find out on 26 October which technology is really in the Honor Magic 2 at the end. According to current rumours, the smartphone with fingerprint sensor integrated into the display will then be presented.