POCO has provided an interesting graphics, which – perhaps – reveals the appearance of Xiaomi POCOPHONE F2. Let's analyze the chances that POCO F2 will look like this. Let's also look at the expectations of some people towards this model, which seem impossible to meet.
There may be different explanations for this puzzle. Of course, the most popular theory among observers and fans of the brand says that in this way the partial appearance of Xiaomi POCOPHONE F2 was revealed. I'm not surprised, because a smartphone with graphics looks really good, because it has narrow frames and no note. The question is, where in this situation will the camera share the selfie photo?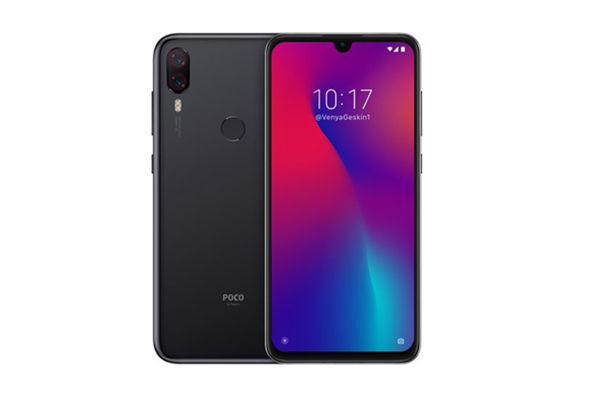 There are a few options, but none of them convinces me. Moving it to the bottom frame (as in Mi Mix 2S) is rather not an option, because Xiaomi has departed from this solution. Slider enclosure (Mi Mix 3) is even less likely, because it's quite expensive solution, not suitable for a very cheap flagship. Self syphoners shouldn't count on the fact that POCO F2 won't have any camera on the front. The times are as they are and nowadays a smartphone without a self-portrait camera is a shot in the foot.
Taking all this into account, I came to the conclusion that POCO either did the graphics just to boost the discussion about POCOPHONE F2, or simply a smartphone without a huge promotional material by current standards is better suited to the promotional material.
Nevertheless, I allow myself to think that POCO F2 may look just like this, but a much more probable option is to indent in the shape of a drop of water, which we know from Xiaomi Mi 9.
And since we are talking about Xiaomi POCOPHONE F2, I noticed that some fans' expectations of this smartphone are abstract. Some people want it to offer wireless charging, stereo speakers, AMOLED or even micro-LED screen, fingerprint reader on screen, glass or metal housing, NFC, 8 or 10 GB RAM or extremely narrow frames without a big note. Some of them, of course, allow the possibility of increasing the price in relation to the previous one, but up to $500.
However, there is no chance that POCOPHONE F2 will offer it all. The new pricing policy pursued by Xiaomi will further strengthen POCO's position as a brand that is supposed to create surprisingly cheap flagships, and these must not offer all the best, because this cannot be pushed into the phone at the price of some competitors' averages.
POCO F2 will probably bring some improvements over POCO F1, but there are no miracles to be expected.