1MORE E1026BT – 1 Wireless In-ear Earbuds
1MORE is a Chinese company which focuses on creating and launching specialized audio products. With the passing of time, and with the great fascination of users towards music, the devices presented by this company have gained an incredible popularity, both for their features and for their simplicity and ease of use. Among these popular products are the 1MORE E1026BT hearing aids, which, with their simple and revolutionary design, have earned the love of users around the world.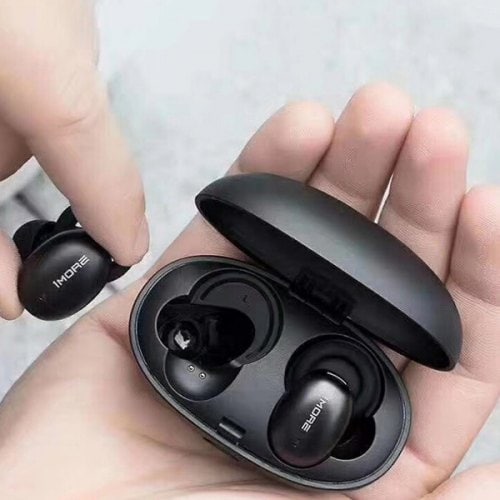 Today we're going to show you all the features these headphones bring with them, so let's not take any more time and get to it.
Although these headphones made by 1MORE are very similar to other devices of this type that are on the market, they have a different interior design, as well as having a compact design, have a 7 mm dynamic controller with a diaphragm composed of titanium, which is able to give this small product a balance of powerful bass and exquisite details.
Because of this, the 1MORE E1026BT headphones will give the user crystal clear sound in an ultra-compact design, achieving the highest possible efficiency.
In addition to a special interior design, these headphones also have a Qualcomm chip inside, along with Bluetooth 5. Many people believe that this type of chips can only be used in smartphones, however, the use of this in the 1MORE E1026BT gives them a flawless operation.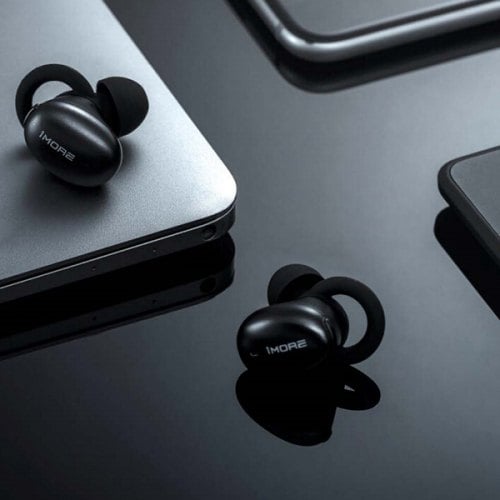 This chip makes these headphones a product out of the ordinary, as it gives them the ability to create a safer and faster connection between them and smart devices, thus ensuring that the audio that comes out of them has greater clarity, and that calls made through the headphones have the best possible quality.
One of the biggest hassles users have when buying a wireless headset is the process of connecting the headset to their smartphone each time it is used, but the 1MORE E1026BT are different. These headphones should only be connected to our smartphone the first time they are used, and after that, every time they are disconnected from their case, they will automatically connect to our device, thus achieving a more convenient use and avoiding that problem.
Sound Cancellation is one of the most popular features within the headphone market, and is one of the most sought after details by users. Because of that, 1MORE decided to place this feature so important to people around the world in these wireless headphones, and all thanks to DSP (Digital Signal Processing) technology, which gives this device the ability to cancel almost all sounds that are outside, focusing on providing sound as clear as possible.
This works most of all when talking on the phone, as this capability allows us to hear the other person as if we were talking face-to-face.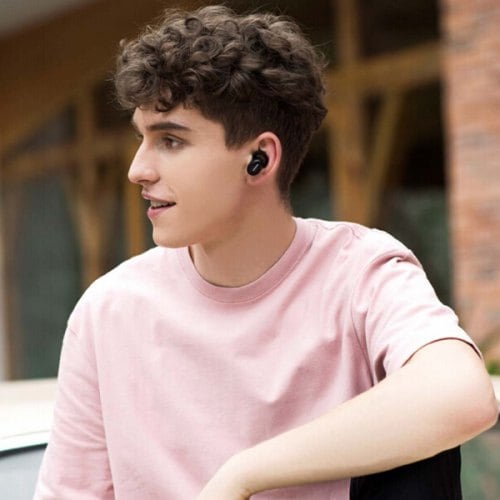 With respect to their battery, the 1MORE E1026BT have a large power source that provides up to 6.5 hours of music playback or talk time, and if used with 100% of their charge, these can last up to an incredible 24 hours in total. Having said that, even if not used, with a full charge, these headphones can last up to 96 hours on standby.
Now, talking about the case they come in, in addition to being their place of protection, is also the place where these headphones are charged, which begins to work as soon as the E1026BT are placed in place.