1MORE EHD9001TA - Coupon
Banggood Coupon: BG1MORE001  Price: $179.99  Time: 2020-07-06
1MORE EHD9001TA TWS Bluetooth Earphone With QCC3020 APT Hi-Res Bass
At 1More the name seems to be the program. After the amazingly successful excursion into the world of true wireless in-ears with the E1026BT-1, they have now been given an active noise cancellation. In fact, it is a completely new development, only with the naming one has remained faithful to the bulky combination of numbers and letters. Nevertheless, I was curious if 1More would also succeed in making another sensational debut with the EHD9001TA.
Description
HYBRID ACTIVE NOISE CANCELLATION – Two ANC microphones and a special DSP (digital signal processor) effectively analyze and block ambient and in-ear noises. With a simple tap, you can choose between two levels of active noise reduction and ambient noise (ambient mode).
DUAL DRIVERS – The carefully crafted hybrid DUAL driver design with a balance driver and a separate dynamic driver delivers incomparable sound quality even when the ANC is switched on.
SEAMLESS CONNECTION – An optimized Qualcomm® chip with Bluetooth® 5 ensures a fast and stable connection with low power consumption. Compatibility with aptX ™ / AAC guarantees you the best wireless audio quality.
CONVENIENT CONTROLS – Use the buttons on each earphone to control volume, song selection, phone calls and voice support. With the touch control you can set different ANC levels and pass-through.
WIRED + WIRELESS CHARGING – Choose between wired (Type-C) and wireless (Qi) charging options. The quick charge function offers you an additional 2 hours of use with a charge time of only 15 minutes.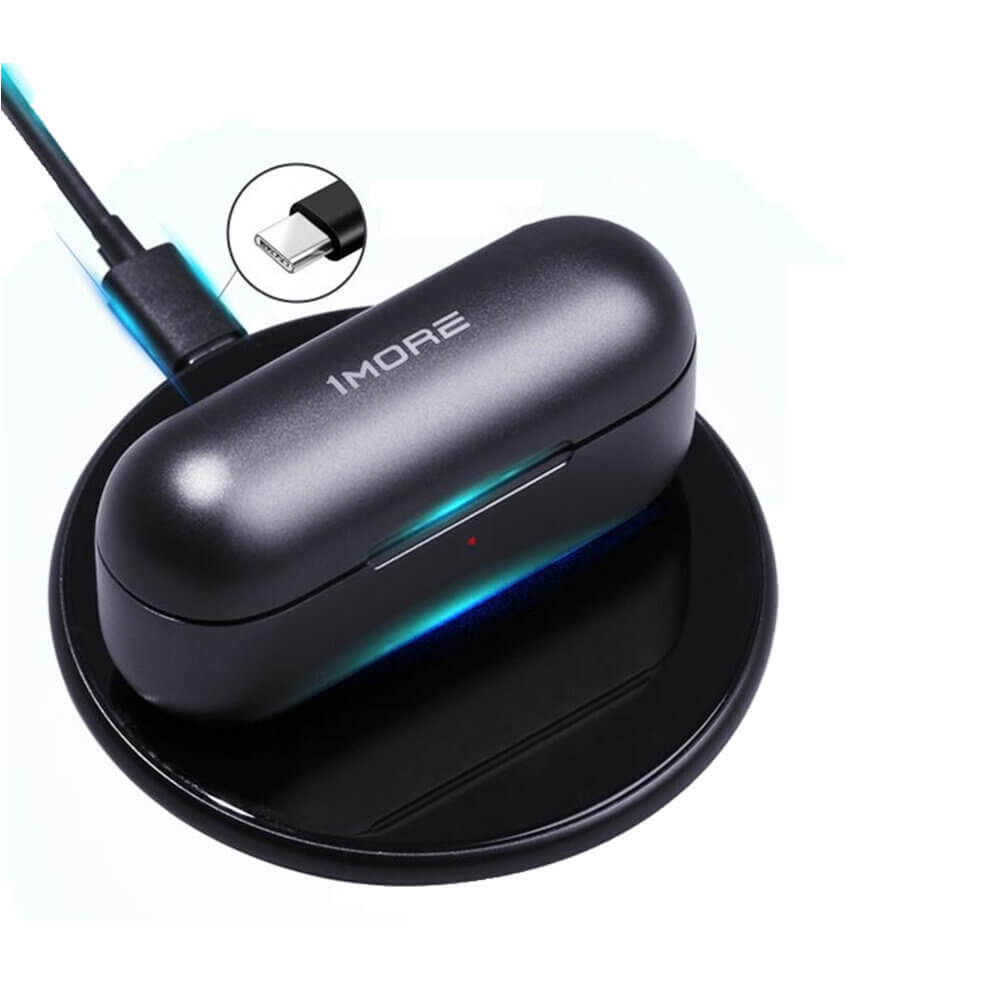 There's no need to hide with the design of the 1More EHD9001TA. This applies to the in-ears in a high-gloss carbon look as well as to the case for storage and charging, which only reveals its metal cladding during the haptic test, but is otherwise simply kept in matt black. The case is either charged using the supplied USB-C cable and a corresponding power supply, or you can simply place it on a Qi charging surface. Like many high-end smartphones, the charging dock of the EHD9001TA understands wireless charging by induction. Active noise canceling does not work better or worse than most other in-ears, it works in two stages and also offers a talk-through function. The efficiency of the ANC largely depends on the soundproof seat of the InEars.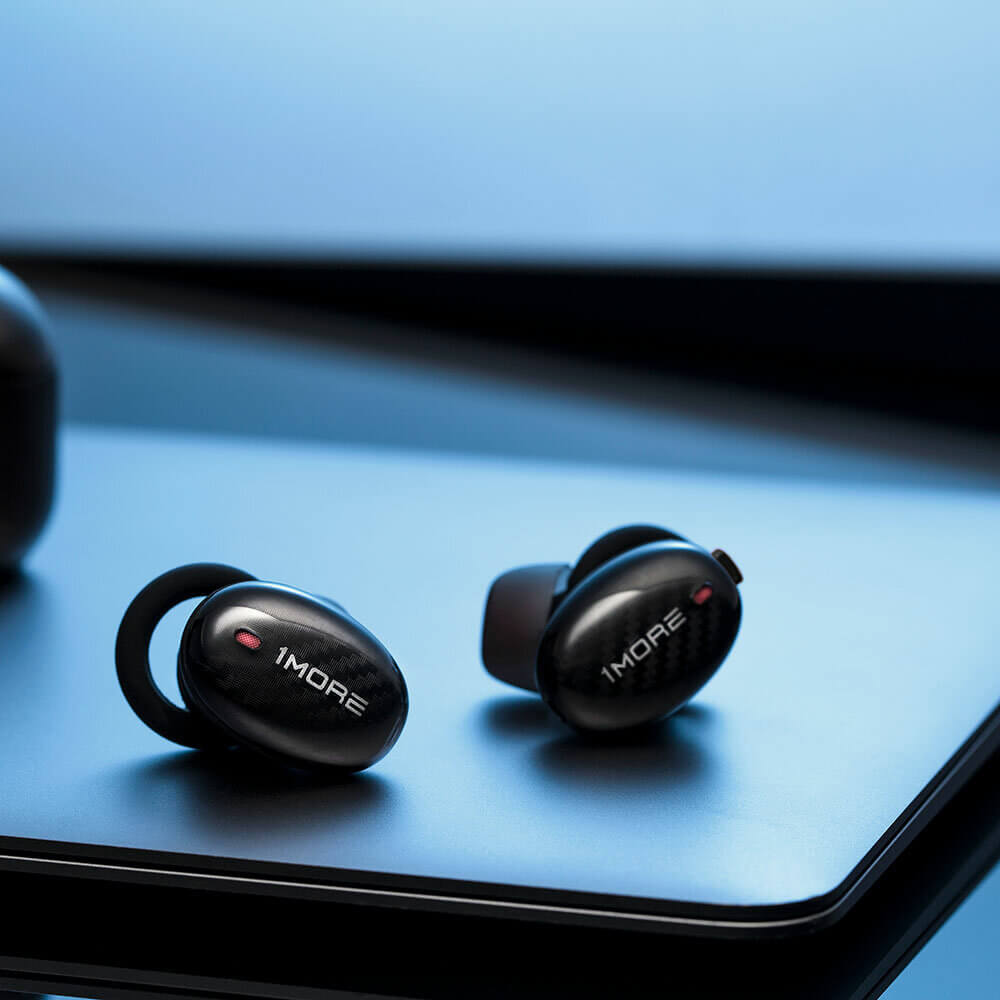 But now to the most important property – the sound. With the EHD9001TA, two drivers are used per in-ear: A dynamic driver with a diameter of a good 10 millimeters is supported in the high frequencies by a BA driver, with the two having been perfectly coordinated. The bass goes down mercilessly and abysmally, always remains controlled and pushes a little beyond the target, but that's what many want. The mid-high range and the high range connect seamlessly and create an enormous stage with an almost three-dimensional sound image.
The 1More EHD9001TA is one of the best-sounding true wireless in-ears in its class, and it's really fun. Merely someone should try the sobering nomenclature at 1More.