The problem of air pollution in China is so great that Xiaomi produces the second car air purifier in a month. The model called Smartmi Car Air Purifier was released at the end of December 2018, and now it is announced the model 70Mai Car Air Purifier Pro at a price of $44.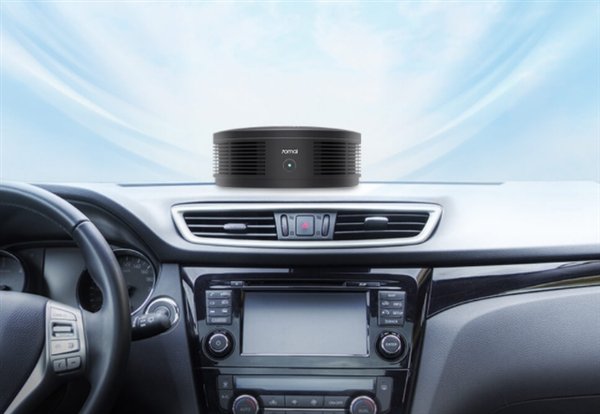 70Mai (Xiaomi Subdivision) launched an air purifier for the machine in the past, thus increasing the range of automotive products in its portfolio. Xiaomi boasts some models of this kind, but the girl is the first 70Mai. Its design is elegant and minimalist, and is quite compact. It is made of aluminum and inside we find a fan and an efficient filter. The filter can capture particles such as pollen, dust, tobacco smoke and PM 2.5.
The device is powered by a MicroUSB port and this means that the machine's outlet or even the external battery can be used. There are 4 modes available for cleaning: automatic, silent, standard and extreme.
On silent mode, engine noise is up to 31.7dB. In automatic mode, it will turn itself on when it detects the air quality is below a certain level, and all alone will stop or go silently when it clears all of the air inside.
As expected, the purifier can also be connected via a dedicated application, where you will find information on the air quality in the car as well as filter information. Most likely, it will inform you when it will need to be replaced. It is an ideal product for people who smoke inside the car and not only.
Given the high levels of pollution in large cities, I believe this purifier deserves the investment because it is very useful. The price announced by the manufacturer is only $ 44, but most likely it will get a little more expensive in the Chinese store offer. I think I'll be among the first to order it, when it will, of course.