Alfawise 696 Y1X Smart Heart Rate Watch
Although we may not know about smartwatch Alfawise, in China it is the elite, and they are sold well like the brands Zeblaze and LEMFO. The recently released an Alfawise 696 Y1X sports watch continues the legacy of the 696 Y1 series.
The Alfawise 696 Y1X have a durable and sporty design. Compared with the previous generation 696 Y1, we see that the strength of the body is slightly reduced. We no longer have shockproof, smart watches. However, this is not bad, as the new design is more focused on elegance as well as reliability. In short, this is a minimalist approach. Finally, the F-series now has more premium feel thanks to the 696 Y1X. Because they are made of stainless steel, and on the screen – mineral glass. Undoubtedly, they are more reliable than previous models, and immune to scratches, bumps.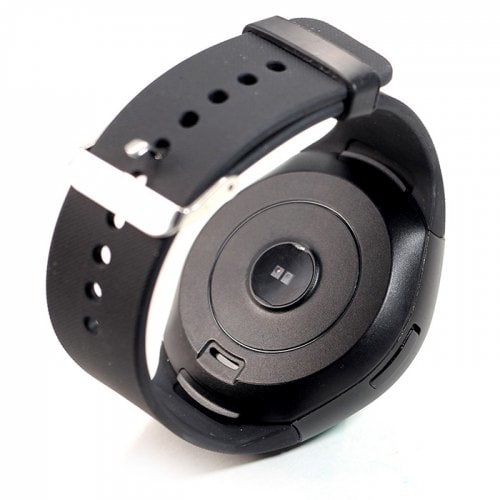 The best element of durability is that these sports watches are IP68 certified. This means that you can wear them while swimming and dive to a depth of 50 meters. Speaking of the mount, here we get a replaceable 25-millimeter silicone strap with holes that sweat.
Under the metal cover Alfawise 696 Y1X placed excellent equipment. The gadget is equipped with a Nordic 52832 chipset, which is accurate and has high energy efficiency, increasing battery life. The sensor is accompanied by 164 KB of RAM and a capacity of 512 KB of ROM with 32 MB of storage, which allows you to save GPS monitoring data and transfer them during synchronization with a smartphone. The watch connects to Bluetooth 4.2, which is better than Bluetooth 4.0 and 4.1.
Although the OS here is not Android or Android Wear, its own Alfawise user interface has high stability and responsiveness. We have sport modes, call reminder and other menus. In addition, there are numerous screens. The smart watch Alfawise 696 Y1X boasts a 1.3-inch 240 × 240 TFT touch screen. A new 3D effect on this sapphire display – also distinguishes them compared to its predecessors. There is also a small effect, the user interface, including the dial, is three-dimensional. But not as much as a 3D movie.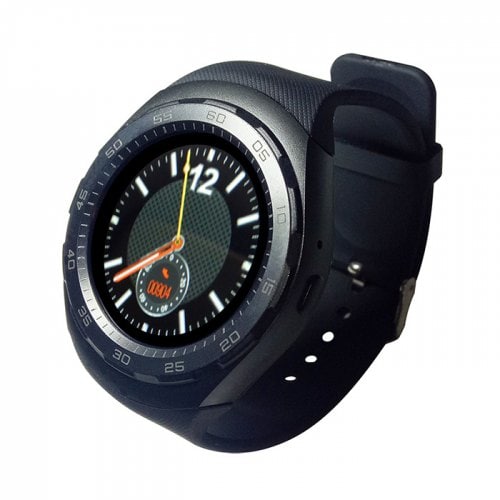 The 696 Y1X is the perfect combination of sporting and comfortable skills. They have many features that are too rare for most Chinese smart watches that cost up to $50.
The greatest advantage of Alfawise 696 Y1X is that they have GPS, find your location and allow you to use the trajectory mode to accurately measure the distance. There are more than three global positioning systems for tracking routes with more than a week of use, you can set the starting, passing and ending point on the map.
Compared to other smart watches, this is almost 5 times the life on a single battery charge. You can replenish your device with energy through a magnetic charge from the kit The Alfawise 696 Y1X watch supports the chargers of any smart watch that is magnetically charged.
If you are looking for a cheap sports smart watch with GPS, then 696 Y1X is an ideal budget and reliable option. You get a metal case, durable and elegant design, IP68 waterproof, many functions, GPS positioning and long battery life – less than $50.