Alfawise A13 2800 Lumens LCD Full Projector
When buying a new projector it is not necessary to leave aside any important technical features or to miss the different types of possible uses, whether for entertainment, work or study. The truth is that there are models in stores like the Alfawise A13 that achieve a remarkable balance in their specifications.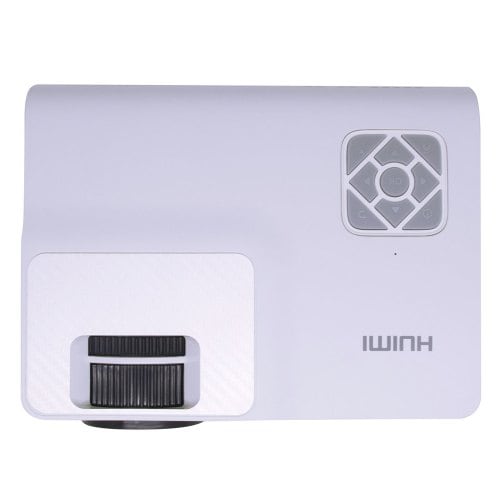 The Alfawise A13 is a mid-range projector with a classic and traditional design that is responsible for meeting the basic needs of the user, whether to enjoy their favorite movies, series and games in the home room or make clear presentations in the office. With a really long service life, it is guaranteed to be used in top quality for several years.
As the images show, this equipment has a conventional style but with some modern details that are always appreciated by those who value the aesthetics of their devices. With official dimensions of 19.80 x 15.50 x 7.50 cm, and a weight of 0.92 kilograms, it is important to emphasize that its marketing is given only in white.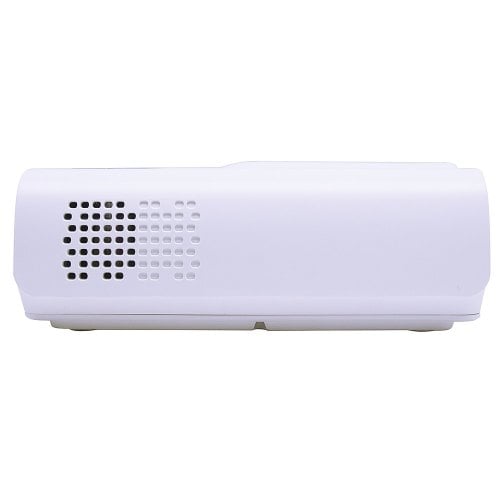 On the one hand the Alfawise A13 is a more advanced projector than those models with a single foot adjustment, because here its triple foot significantly improves flexibility in a wide variety of meeting rooms, thus giving greater freedom of movement and stability on all types of surfaces.
In addition, its sleek, compact appearance is combined with a surface that easily withstands dirt buildup and fingerprints when the projector is brought outdoors. Then, when it's time to use it, both an intuitive keyboard on the top and a fuller remote control are available.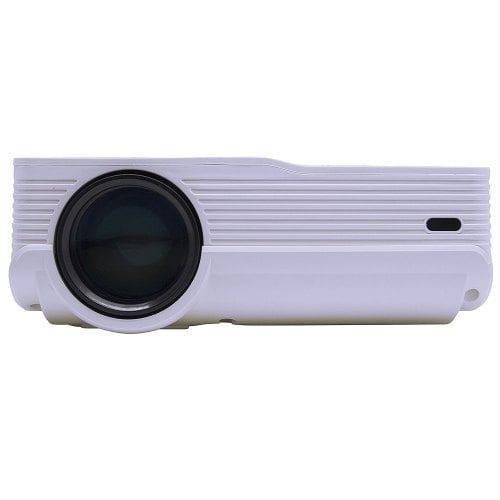 Going to the field of specifications, Alfawise A13 displays WXGA content, ie a native resolution of 840 x 480 pixels, but supports playback of HD devices such as Blu Ray equipment, game consoles, computers and more. It includes two HDMI inputs as well as two VGA inputs.
The projector features a native 1000:1 contrast enabled by state-of-the-art DLP technology and optical lens systems that provide maximum image clarity, gradual color transitions and sharpness in reading for attractive visual communication during presentations in the office.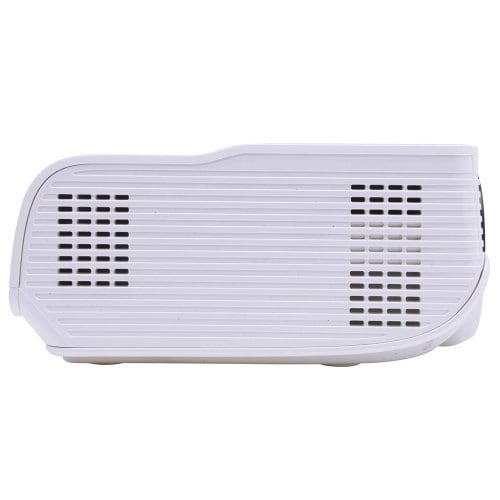 To conclude, this model not only guarantees excellent illumination thanks to its 2800 lumens that avoids the need to completely darken the room, but also its lamp ensures up to 30000 hours of use before requiring a replacement. By preventing dust accumulation and heat damage, Alfawise projectors remain at their peak performance over the years.