Alfawise A80 2800 Lumens BD1280 Smart Projector
When we invest in a product, we usually look for something lasting. No matter how much we use it, it should always work perfectly. Especially if it's a device we'll be seeing for hours. In this case, we are referring to projectors, which regardless of their origin, have a limitation in their useful life because of the use of lamps to generate images. As it cannot be removed from its design at the moment, the only thing left is to lengthen its resistance as much as possible, and that is where the Alfawise A80 stands out.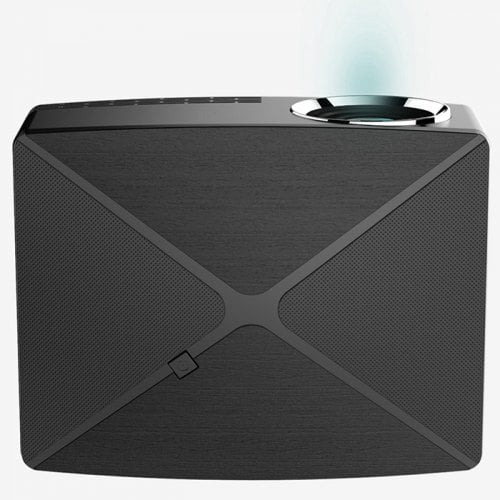 The Alfawise A80 has a fairly traditional design in its construction. This is the classic square shape with a set of buttons at the top to scroll through the different menus of the projector. On the sides are the grilles for its advanced ventilation system. In the front part, besides seeing the big lens, we also find 2 Hi-Fi cornets of 3W, which makes it stand out from other similar devices that choose to reproduce only mono sound.
The dimensions of the device can be rather intimidating, especially its thickness of 7cm, but beyond that it is a lightweight terminal for as it looks. It comes in black with silver details and a matte finish with a polished texture.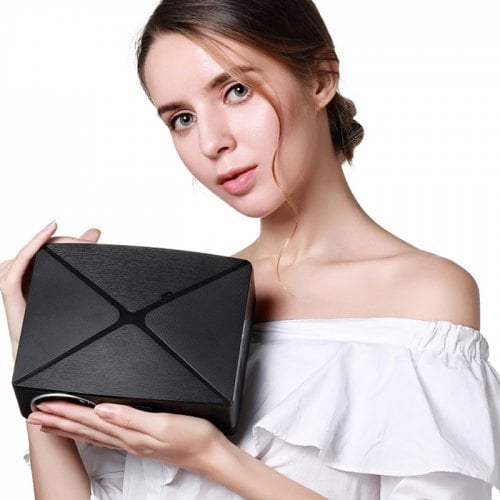 This is the strength of the Alfawise A80. This not so small projector offers us a sublime image for its price range. The first thing is to highlight its native resolution of 1280 x 720P, but it can support up to Full HD (1080P). Additionally it has other virtues at the image level, such as the Ultra Board Color Gamut (UBCG) technology that allows you to project more intense colors that go hand in hand with a contrast ratio of 2,200:1, or its brightness of 2,800 lumens that allows it to be visible in environments with dim lights.
The lens is an engineering work that allows us to focus a sharp image at distances ranging from 1.2 meters to 5.5 meters (we get projection dimensions between 28 and 180 inches, very similar to the VIVIBRIGHT GP90).
The bulb, as we mentioned previously, is a titan in terms of duration. Thanks to the use of "Smart Eco" technology and 3 fans that make up the cooling system of the projector, it can reach a useful life of up to 30,000 hours. And although it may seem a fallacy, the truth is that these 3 fans do not generate much noise, allowing us to enjoy our content without the Alfawise A80 is an inconvenience.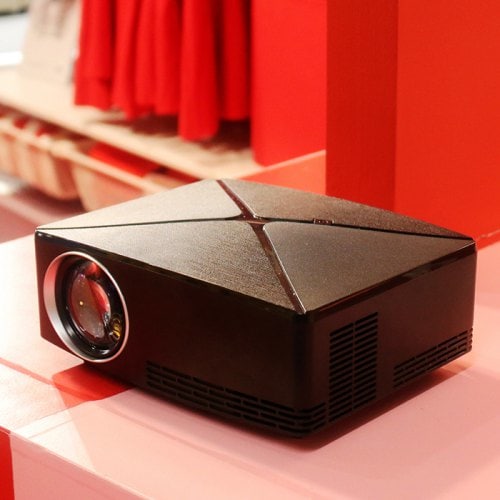 The connectivity in the Alfawise A80 doesn't stand out to the point of enjoying wireless options, but it does very well in the wired field. In this way we get in the back a very simple design that concentrates the 2 HDMI ports, the 2 USB ports, a VGA port and a tray for SD cards up to 32GB of storage.
The strongest bet of the Alfawise A80 is undoubtedly its longevity. However, considering that it is intended to be used for 30,000 hours, it also has to look good to be able to compete with upcoming market launches, or at least stay in a stable position. Beyond missing wireless options, this projector is an investment in the future.