Alfawise DLP02 Smart Portable Wi-Fi Mini Projector
2019 promises to be one of the most interesting years on the market of portable devices. Today we will introduce you to a projector called Alfawise DLP02. This portable projector fits easily in your bag and is designed to be viewed somewhere outdoors, such as on a trip or at a conference call. It is also perfect for the home-door format, and other cases where the use of a fixed projector is not as convenient as a portable one.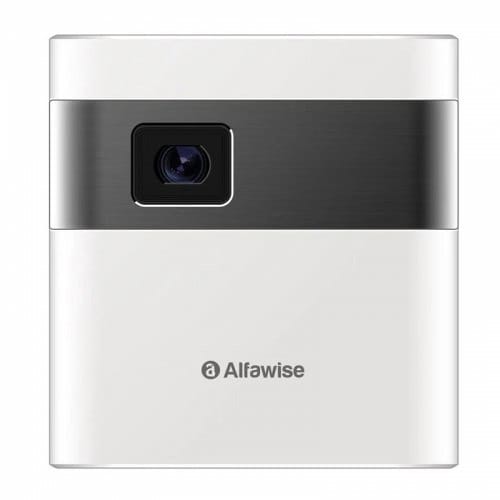 The Alfawise DLP02 mini projector features a DLP technology projector with a native resolution of 854 x 480 pixels, 100 ANSI Lumens brightness and 1000:1 contrast. In this model we have manual focus and keystone correction and we can get a screen with recommended dimensions between 7″ and 120″ ranging between 0.2 and 3.5m. In the upper part of the chassis we have physical controls, two loudspeakers of 3W each one and an internal battery of 5000 mAh.
Although we do not yet have all the specific data, we know that this model integrates a WiFi adapter with Bluetooth connectivity, which will facilitate the connection with other devices to share content. The connection interfaces of Alfawise DLP02 are not many, we have an audio jack of 3.5mm, miniHDMI port and safe that some USB connector.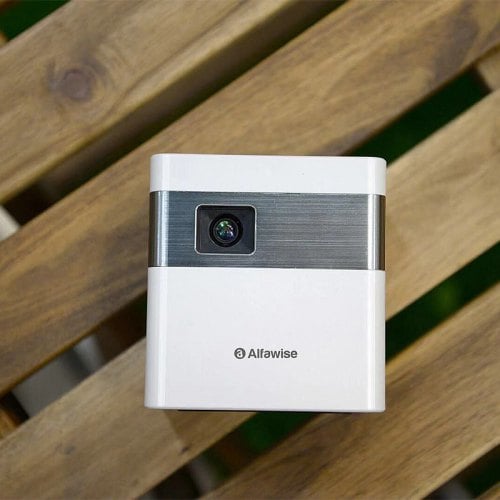 This model has Android 7.1 installed and has 2GB of RAM in addition to 16GB of internal storage, something that is not very common in the projectors with Android that normally cut much this section. We still need to know that SoC mounts exactly but surely has a S905X or a RK3328.
So, friends, this is the Alfawise DLP02 projector! As I promised, let's take stock. Where would I like to start – this is the first impression of the projector. The first thing you see is, of course, the quality of the assembly and the quality of the materials. Both at a high level! Everything about clarity, color gradation and brightness, again, given the portability of the device, they are at a very good level. The brightness of the Alfawise DLP02 projector is enough to comfortably watch movies on a large enough screen. Built-in speaker in the projector again will be very pleased. As for the projector's battery life, you can count on a minimum of three hours of battery life under a fairly heavy load.