Alfawise F528A Wet And Dry Rechargeable Mopping Robot for Cleaning Hardwood Floors
Today this household gadget is available in the Flash Sale for only $89.99. shipping with Priority Line (Gearbest takes care of the customs). With the F528A from Alfawise you work wirelessly, thoroughly and fast. With this electric mop the motor takes over the strenuous part of the work.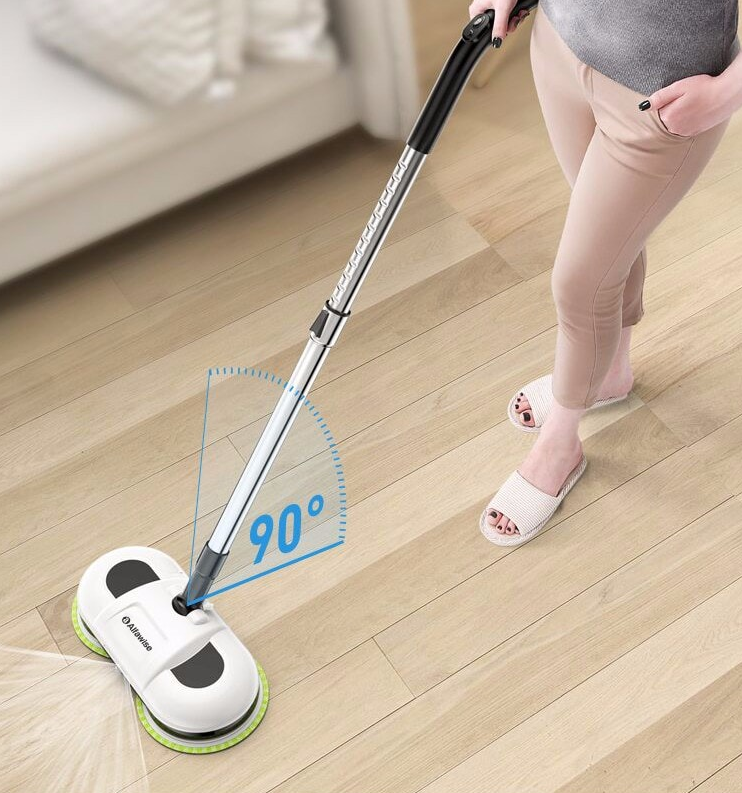 The weight is only 3.2 kg and besides tile and wooden floors you can also clean large window areas. However, there are limits for windows, because you still have to work into the corners by hand and wipe it over by hand in the last step – the Alfawise F528A only does the rough preparatory work.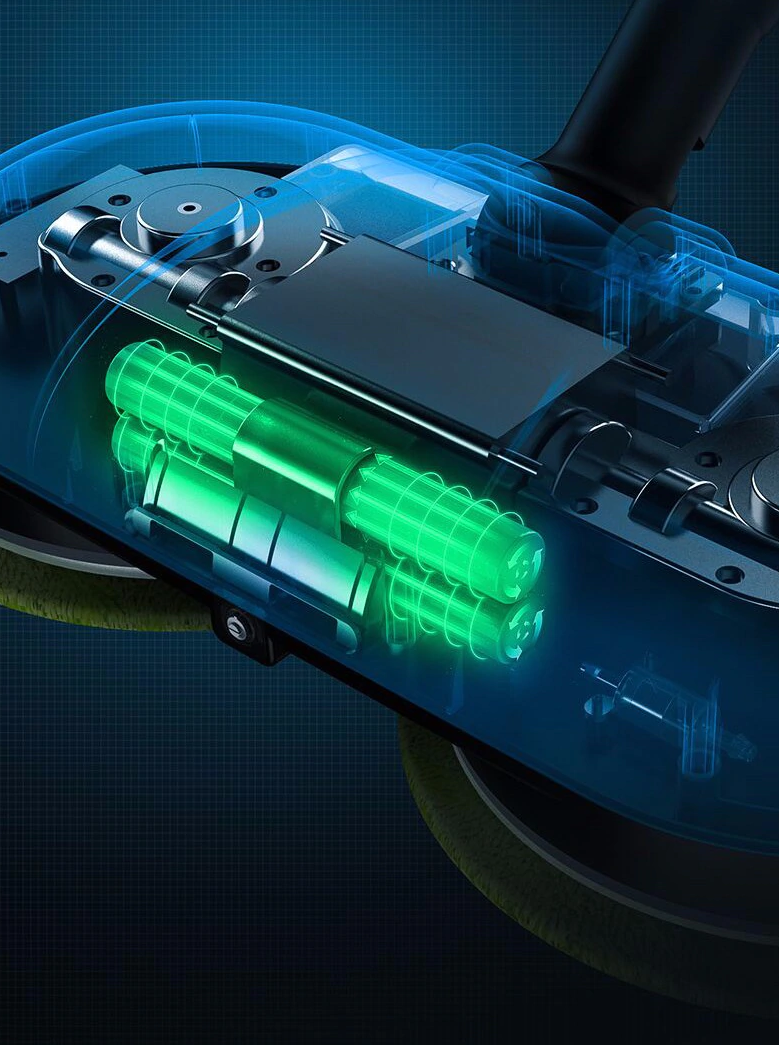 According to the manufacturer, you can thoroughly clean about 50-100 m² of floor in five minutes and you can create 10 to 20 square meters in one minute (depending on the degree of pollution).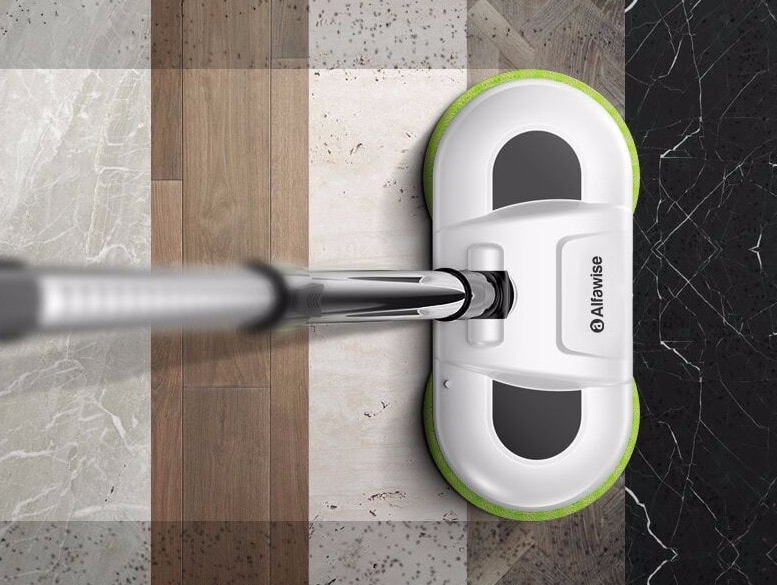 The rotating discs work at 220 to 250 revolutions per minute. The built-in battery lasts about 30-40 minutes at a time and is fully charged after about 2 hours.
The switch is in the handle and the style (which strongly reminds of a vacuum cleaner pipe) can be adjusted in length exactly to your body size and thus allows comfortable and back-friendly working. There is a movable joint on the device and therefore it is also possible to wipe under the couch and armchair without having to move the furniture (the housing of the F528A is only approx. 8.5cm high).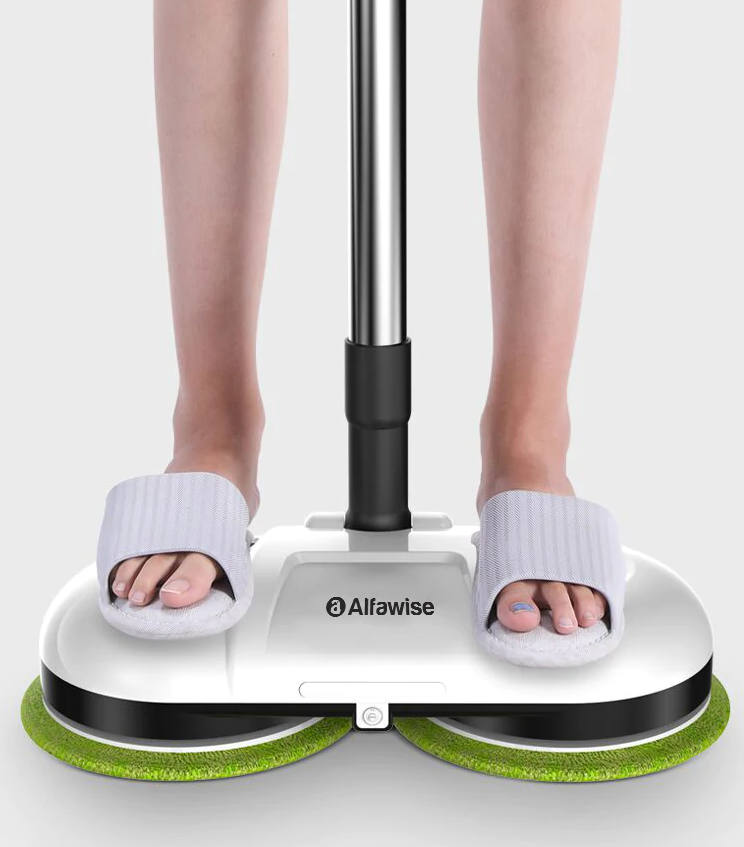 At the front of the device there is an LED light and helps you to find all the spots. I don't know how far you can get with the 220ml water tank, but it's quickly filled up under the tap. The good thing about this construction is that the two rotating discs rotate inwards and so clean effectively and do not splash anything.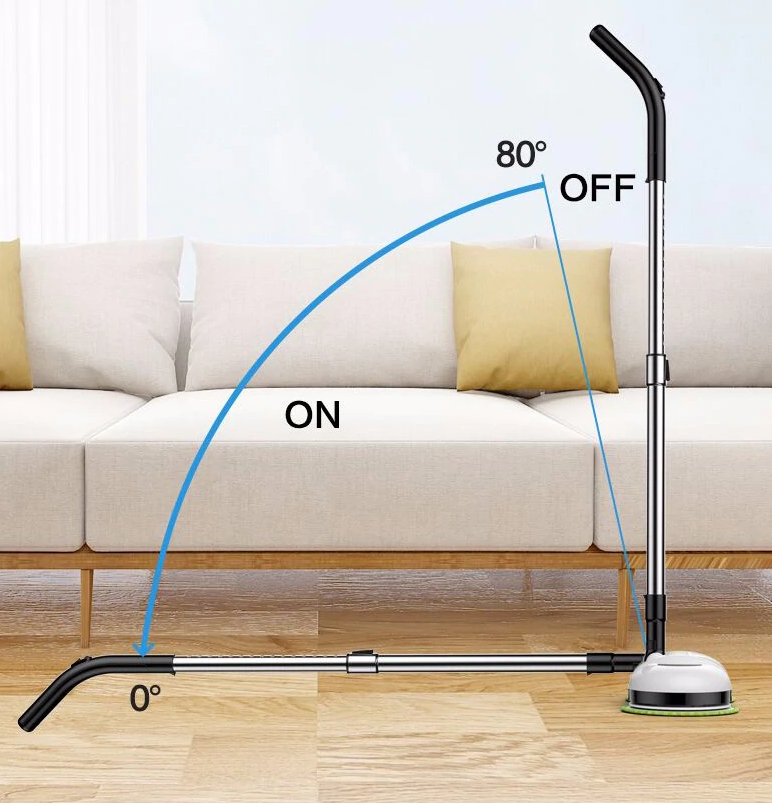 If you want to finish your housework faster in the future, then the Alfawise F528A mop could be just the right China gadget for you. The price in the Flash Sale is currently only $89.99.