Alfawise G70 F1.5 Car DVR Dash Cam
The Alfawise company still cares about our cars and presents new gadgets. In recent weeks, it was unveiled tire pressure sensor and today it's time to refresh the car's recorder. Alfawise G70 offers the highest quality of all Alfawise recorders.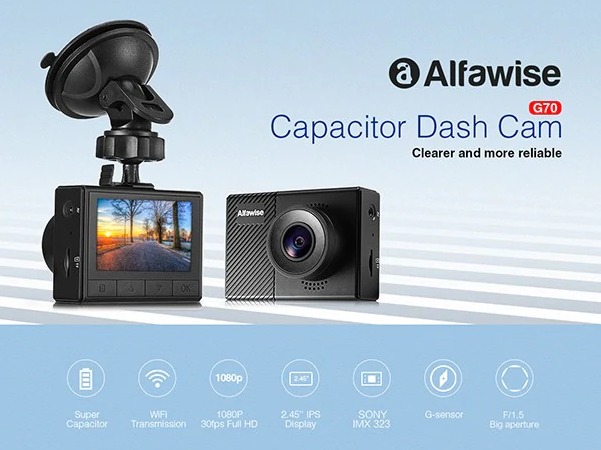 The new Car DVR Dash Cam G70 was equipped with optics from the Sony IMX323 2.0MP and can record videos in 1080P resolution, d. H.2592 x XUMUM pixels. The viewing angle is 170 degrees. Higher quality allows you to record even more details compared to the previous model. In the event of a collision or accident, details can be crucial.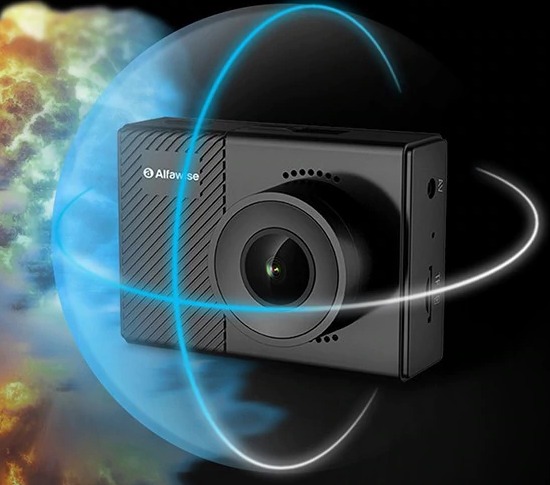 The Alfawise G70 creates its own Wi-Fi network and you can view saved videos or photos at any time. If they prove to be important evidence, they can be transferred to the memory of the smartphone. The recorder supports microSD memory cards with a capacity of 16 to 64 GB Class 10. If the memory is full, the old recordings will be overwritten.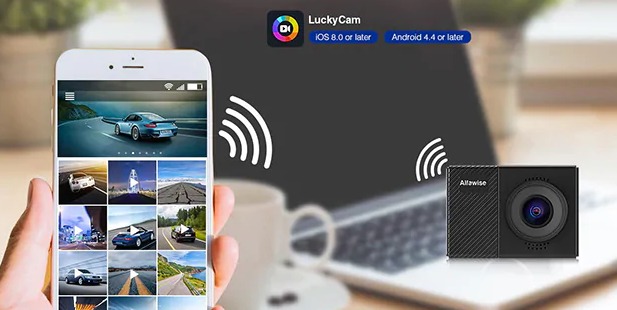 The Alfawise G70 has features that worked well in earlier models. It was equipped with a parking space monitoring system and the ADAS system. The system warns the driver of an unintentional lane change, which is particularly useful on motorways and highways. In addition, the driver is warned when the distance to the vehicle ahead is too low. It was equipped with a language assistant. You can tell him to take a picture or record a video that will be saved in a separate file.
Why should we buy the Alfawise G70 Dash Cam:
Super capacitor, better power supply to save the last video
With CE, FCC certification, Sony 323 1/2.7" image sensor, NOVATEK 96658 chipset
1080P Full HD video recording, 170-degree FOV, F1.5 large aperture for recording everything clearly during daytime and in the dark
Built-in WiFi for real-time control via App
System have 15 languages
2.45" IPS display presents you convenient playback and vivid colors