Alfawise X2 Lightweight Electric Bicycle Smart Folding Bike
Another electric bike (or ebike) came in with Alfawise, the X2. Like many of the manufacturer's bikes, it is not a smaller bike, but a real standard size (26″ wheels). Quite precisely an electric bicycle that can travel a comfortable distance, even in pure electric mode. This means 40km in practice, so there is enough traffic within the city and between two nearby cities. But anyone who might move a little, can use it mixed, using some human power, and get 70-80km.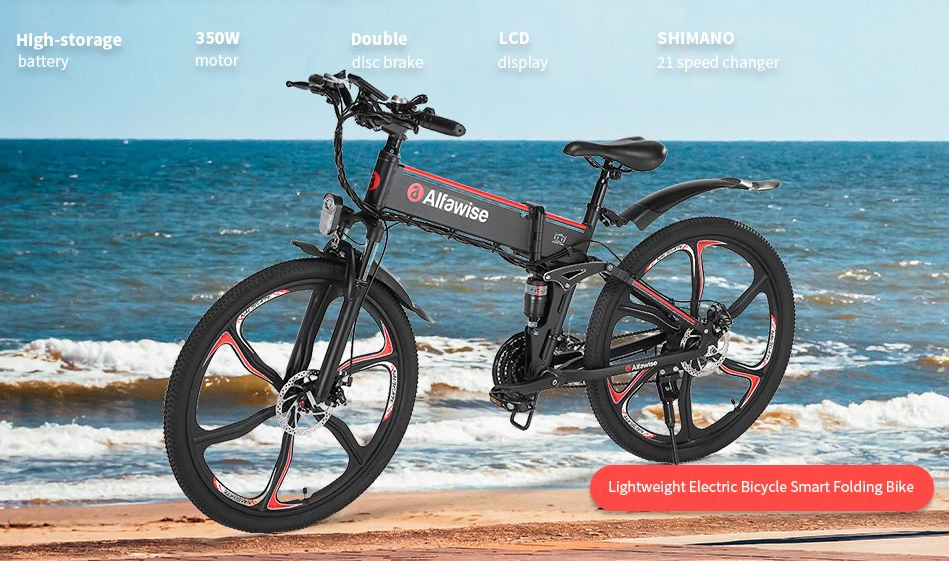 I just did a little browsing at GearBest and looked at the new products in the range. I found the Alfawise X2 – Foldable E-Bike (up to 35 km/h, 10.4Ah, disc brakes) for $799.99 including shipping.
Ultra-long Life Battery – Built-in 10.4Ah 48V large capacity Li-ion battery, providing surging power and long-lasting cycling time, this e-bike can be recharged quickly within 4 hours under the all-around protection Pure electric mode: maximum 40km range. Lightweight motorbike mode: 70kn range.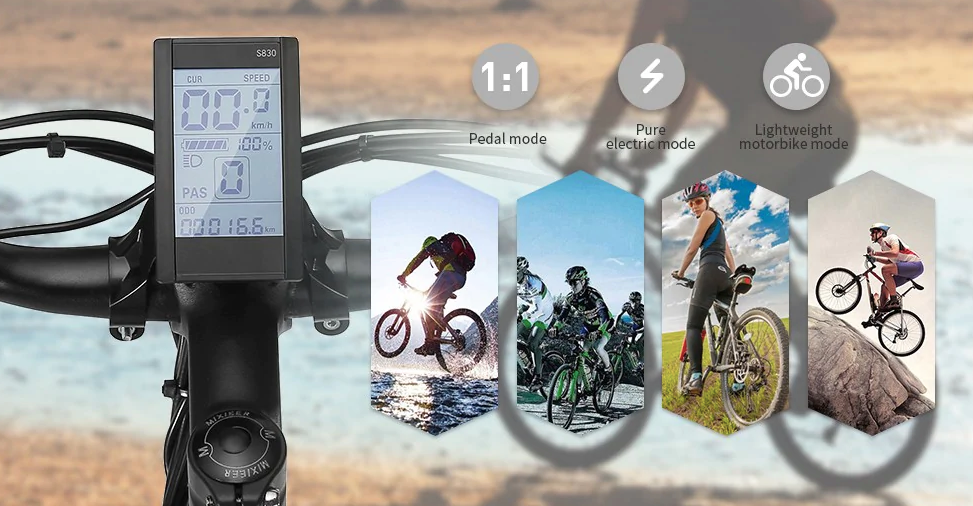 Optically it looks really great in my eyes and also valuable! Here you have to choose the shipping method "Priority Line", whose costs we have already included in the price. So you should ship via UK or Belgium and there should be no customs risk.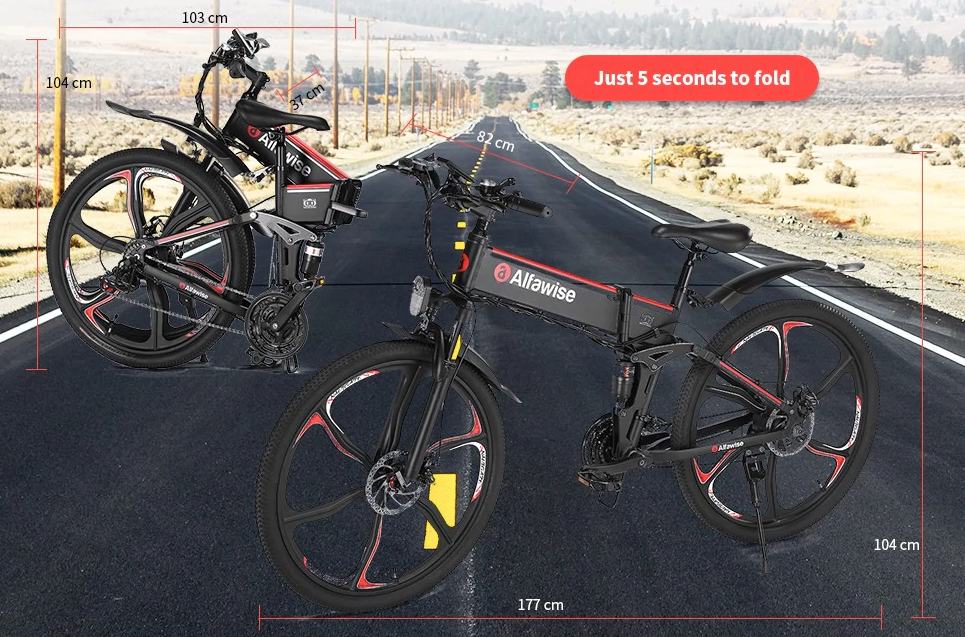 The Alfawise X2 bike is centrally foldable and has 2 disc brakes (front and rear). A 10.4Ah battery is also installed and the maximum speed is estimated at up to 35 km/h. The bike is equipped with a 10.4Ah battery. In the price comparison one finds only the white variant, which should cost otherwise still nearly $800. Whether one gets the Bike certified in this country?