Alfawise KW88 Pro 3G Smartwatch Phone
Alfawise's new smart watch is perfect for users who want the best specifications without neglecting design. Among the smartwatch, we can distinguish two types, those dependent on the smartphone for their applications and the self-employed who are able to do anything you propose. With Alfawise KW88 Pro you will forget that you have a smartphone.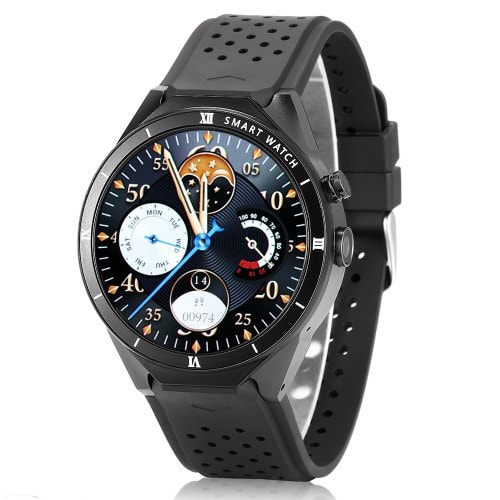 A unisex design designed for both men and women, this watch has a great variety of customization. You can choose both the color of the frame and the strap, not to mention its lightness, its 65 g make it comfortable to wear from morning to night. It is an elegant and modern style that you will be able to wear at all times, from your day to day to that special dinner.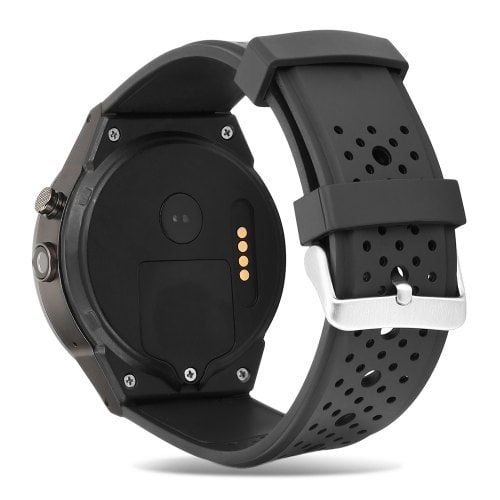 Do not miss a moment for not having your phone at hand, with the 2.0MP camera supplied by Sony you can capture all those photographs and videos you want with the best quality, as this watch has one of the best smartwatch cameras on the market, with it you will not stay without recording that moment that makes you laugh just think about it.
Taking care of yourself is important, so having an ally to control your physical activity is essential, this device will help you measure your daily activity thanks to your pedometer, which will count your steps wherever you go to make sure you get the physical activity recommended for your body. In addition, it includes a heart sensor located on the inside to measure frequency and take care of our health at all times.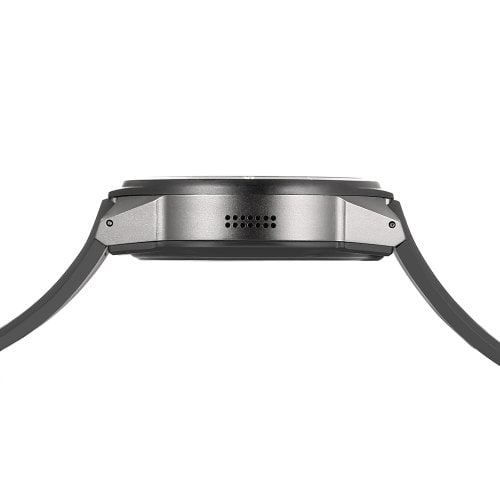 The Alfawise KW88 Pro smartwatch has a big heart, it has a MediaTek MTK 6580 processor and 1GB RAM 16GB ROM, so you can do as many things as you imagine with your Android 7.0. It also has a 350 mAh battery that will make you worry about charging it. As for networks, Alfawise does not forget to include microSIM slot so you can make calls or connect to Internet 3G, in addition to Wi-Fi. Without a doubt, this watch is a safe bet that won't go unnoticed.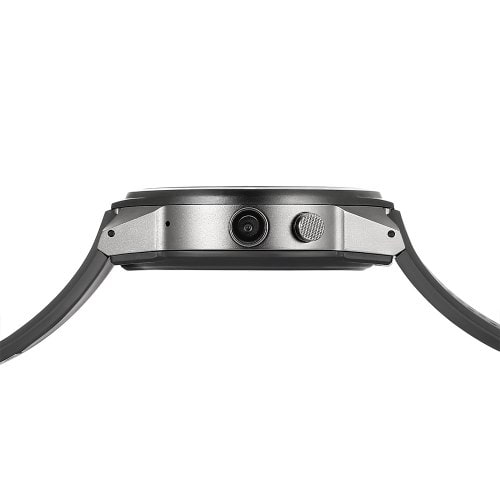 In terms of what this equipment is capable of achieving, measuring physical activity is still a point of great importance. Here at the back of the watch is a heart sensor that can measure frequency very effectively at any time. In addition, the pedometer is also essential for analyzing the number of steps the user takes on a daily basis, and even for drawing conclusions from the calories burned.
Because the operating system of this Alfawise KW88 Pro is Android 7.0, there is support for a lot of traditional applications that everyone uses on their mobile, from web browsers to social networks like Facebook or Twitter, and of course, instant messengers like WhatsApp or WeChat.
PS: Tell you a secret, if you want to know its twin brothers, then please click: KingWear KW88 Pro.