Alfawise M1 Folding Electric Scooter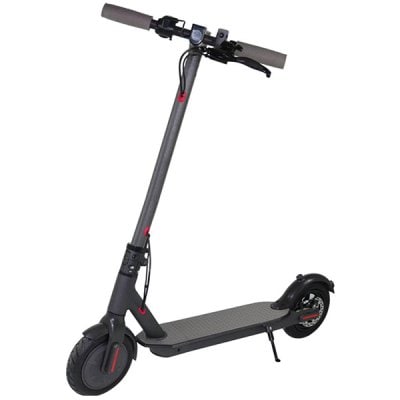 Usually, when new models of electric skateboards are analyzed, they indicate their capacity to work with adults, even of high weight, while the youngest of the home can also take advantage of them without problems. However, this does not mean that there are no models specifically designed for children, such as the Alfawise M1.
The Alfawise M1 is an mid-level electric scooter that includes a classic design but with bright colors so that the youngest ones get an aesthetic distinction in their vehicles. Its maximum weight supported of 100 kilograms indicates that it is a device not allowed for adult users, while its maximum speed reaches 25 km/h.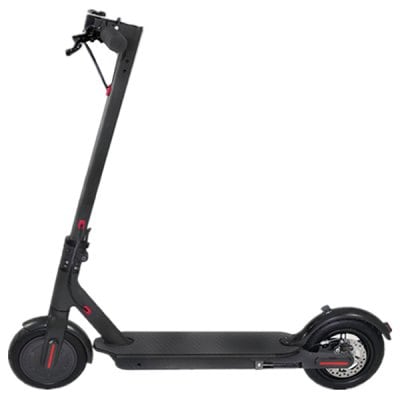 The goal achieved by this device is none other than to provide safety and comfort to people of an early age thanks to the soft grips, the wide non-slip platform and the rear brake with ergonomic design that prevents accidents from occurring on the habitual imprudence of children.
As for the aesthetics, we can see a construction that mixes black for most of the surface, although the middle zone of its union with the handlebar and some lines at its base include a very lively yellow hue that gives it its own touch of style. The official dimensions of Alfawise M1 Electric Scooter correspond to 108.00 x 48.00 x 114.00 cm, while its total weight is 12.5 kilograms.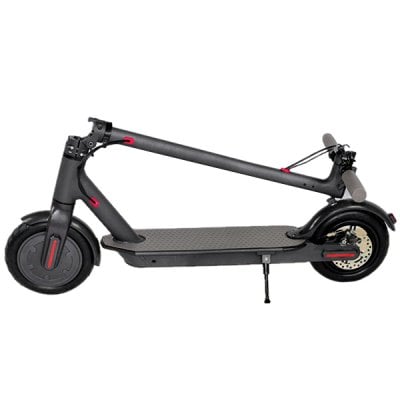 Finally, at the time of use, many comforts are given, since the child only has to press the G-Sensor button on the platform and give a slight push so that the model begins to move automatically, thus becoming the ideal companion of adventure for each child.
Among the technical components of the model is mentioned the introduction of an engine with a power of 280W, while its tires have a diameter of 5.5 inches with support to operate on different types of surfaces. In total you can reach speeds of up to 25 km/h, while there is no limiter for maximum speeds.
With regard to battery, Alfawise M1 has a lithium-ion unit of LG18650 Li-ion battery pack that allows to travel along 30 kilometers before needing a recharge, which is done in a conventional way through a USB port and connection direct to the current with a waiting time of 6 Hour until charged back to 100%.