Alfawise M2 Folding Electric Scooter
The brand Alfawise, exclusively distributed on GearBest, has landed a seemingly real e-scooter hit with the Alfawise M2. Unmistakably the Xiaomi M365 Pro E-scooter serves as a basis but has been improved in many points and should now be the better overall package of the already very good scooter. Currently you can get the foldable scooter from $379.99 exclusively on Gearbest.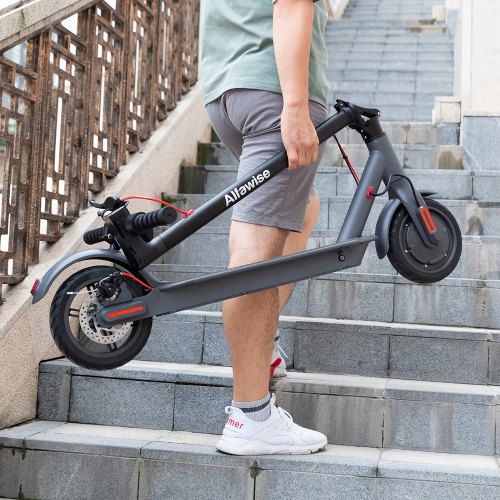 The technical data seems to be identical to the Xiaomi M365 Pro scooter. So the Alfawise M2 scooter also offers a maximum speed of 25km/h and should reach a maximum range of 30km. The payload of the E scooter is the usual 100kg. The range and speed vary with the weight of the rider and the terrain. The core power of the engine is indicated as 280W. The vehicle is foldable, portable and more compact in a few easy steps and in a short time. The weight itself is still 12.5kg. For longer distances the E-Scooter as well as the Xiaomi M365 and the Ninebot ES01/ ES02 are a bit heavy.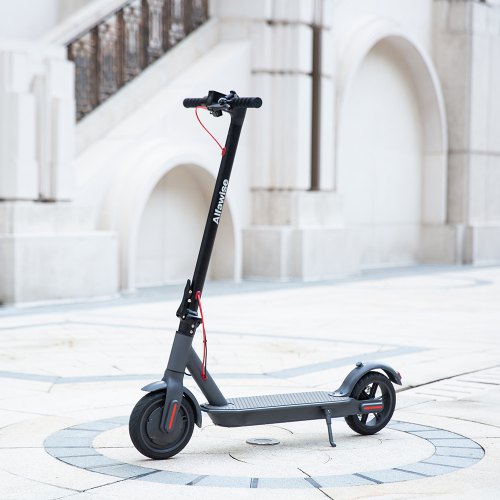 The layout and the appearance of the display on the handlebars have been changed and trimmed a bit more chic. The one-button operation remains the same. There are still LED lamps on the front and back which can be activated by pressing a button. During the braking process of the dual brake, the red tail light flashes/flickers. The mix of disc brake and ABS brake should reduce the braking distance to 4 meters at full speed. In addition, the tyres have also been completely renewed. The 8.5 inch front tyre has been given a new compound that is supposed to resemble a conventional car tyre. The punctual resistance was probably increased by 40% whereby the danger to negotiate a plate should sink clearly. Even with a flat tire one should be able to drive the Scooter still over 20km. The rear tire has also been redesigned and now offers a solid rubber tire with honeycomb design for more durability and better driving feel. On the rear wheel flat tires are thus off the table.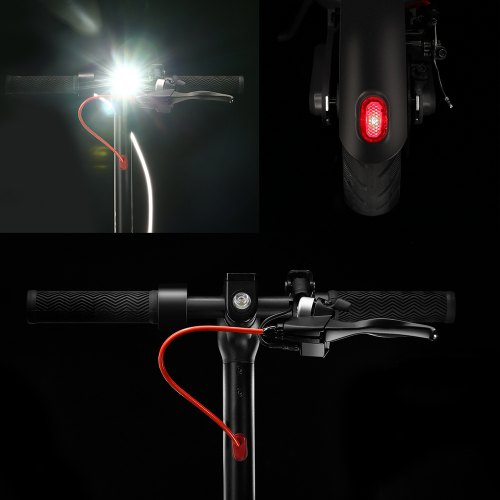 The 7.8Ah battery of Alfawise M2 has 30 individual cells and is fully charged with 6 hours. As with the original Xiaomi model, a kinetic energy recovery system is also integrated, which converts energy into electrical energy when driving/ braking to achieve a longer range. All technology in the aluminium frame is IP54 certified.