Alfawise MC50C Wearable Bracelet With 1080P Camera
I am responsible to tell you that the Alfawise MC50C is a smart bracelet with a camera! We all know that in the past, the smart bracelet only controlled the camera function of the mobile phone. Obviously, the self-photographing of the bracelet is a very innovative design of Alfawise.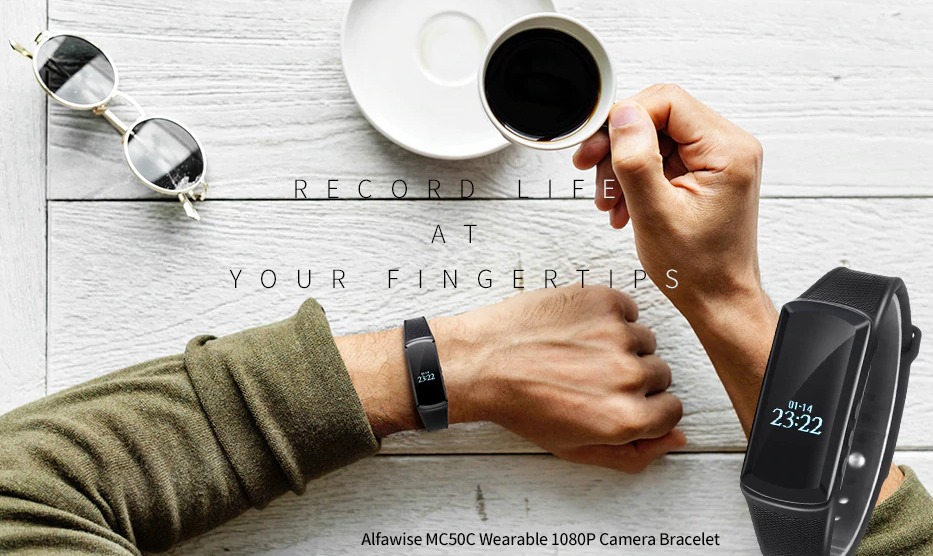 There is a 1080P HD camera under the screen of this sport camera bracelet Alfawise MC50C, you can record videos or take photos during carry a camera. In standby mode, press the camera button sport, outdoor adventure or other when it is not convenient to in the micro SD card.the bracelet will automatically take 3 photos and store them.
At the end of May, Xiaomi released the third generation of the Mi Band 3 fitness bracelet. Smaller manufacturers have already begun to copy this gadget. One of these copies was released by Alfawise. This bracelet was released under the name Alfawise MC50C Smart Bracelet. This is not the first attempt of this manufacturer in such devices, before that there was already Alfawise R8C. Its main drawback is the lack of a pulse sensor, so he could not compete on equal terms with other fitness bracelets. In Alfawise MC50C, the manufacturer took into account this drawback, and now, besides the pedometer, the tracker is also equipped with a pulse sensor, which measures the level of oxygen in the blood and blood pressure.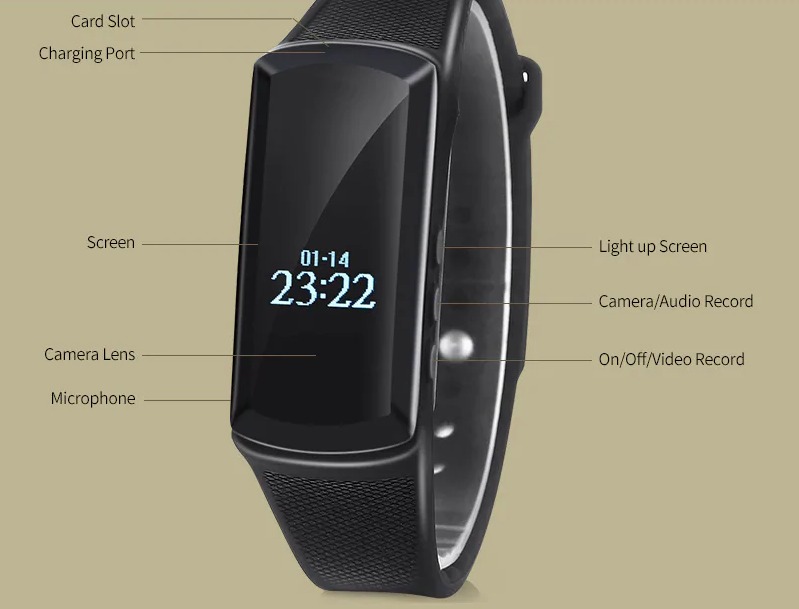 The screen of Alfawise MC50C is a 0.42-inch OLED panel. Like all gadgets of this type, MC50C is synchronized with a smartphone via a Bluetooth connection, and the H Band application is used to pair, configure and synchronize data. The bracelet can connect to smartphones running Android 4.3 or iOS 8.0 and later versions. In addition to counting steps, calories, distance traveled and measuring heart rate, the gadget also supports notifications of calls and messages, monitoring the state and quality of sleep, and remote control of the smartphone's camera. The battery capacity of 150 mAh provides 5-7 days of the device or up to 20 days in standby mode.