Alfawise N816 AI Humanoid Detection 1080P WiFi IP Camera
Less than $40 and yet the Alfawise N816 IP camera seems to take all the elements of a much more expensive solution. The Alfawise N816 is a 2 megapixel camera that can be positioned on a support, placed on a piece of furniture even fixed to the ceiling thanks to the support supplied, and which films in FullHD over 110°. To improve its capabilities it can also rotate on two axes. 355 degrees laterally and 90 degrees up and down. In order to cover as much space as possible.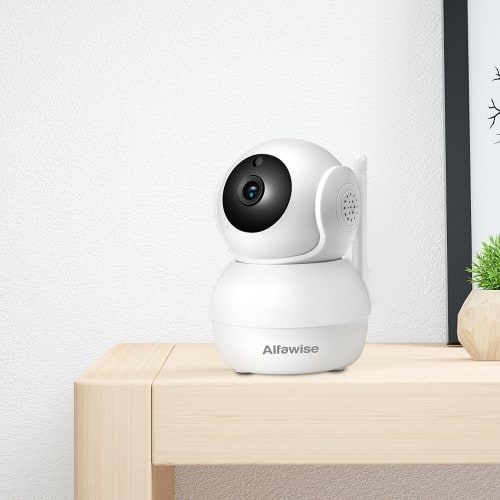 Encoding is done in H.265 via two technical solutions. First on a Cloud offer that is not detailed in the offer and then via an SDXC card that can be directly integrated into the camera. The Alfawise N816 can accommodate a 128GB card that will provide a long recording time.
To decide which elements are to be recorded you can either shoot continuously, even at night since the camera is equipped with a complete infrared solution, or set various options. General motion detection, for example, which will activate the recording of the video for a time to be set over a distance of 9 meters. But also the detection of a human form. This is enough to avoid recording a piece of film for nothing if a pet passes through the camera field or if a curtain moves at a window.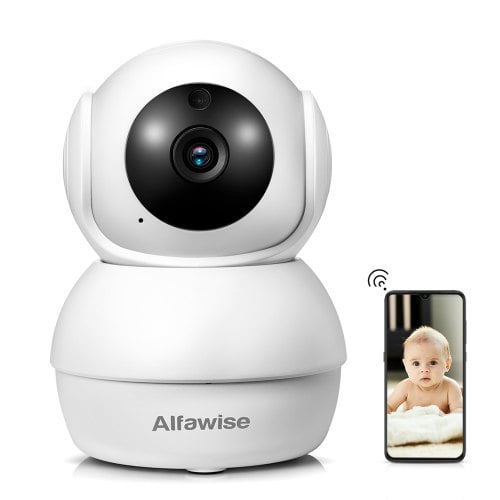 All this is controlled via an application (IOs and Android) allowing you to share the flow of up to 5 devices. So that, in the event of an alert, several people can check what is happening at the same time without the application blocking them. This solution also allows you to listen to what is happening in the room and talk through the Alfawise N816. A microphone and a loudspeaker are available. Sounds can be played remotely or at each detection, so that it is possible to launch an alarm or, on the contrary, a more welcoming signal. Finally, the application allows you to program a "round" of surveillance by making it point to several places to film. The camera will then rotate this routine from one point to another until you order it to stop. It should be noted that the camera broadcasts an IP signal that a conventional PC can also fully recover with appropriate software.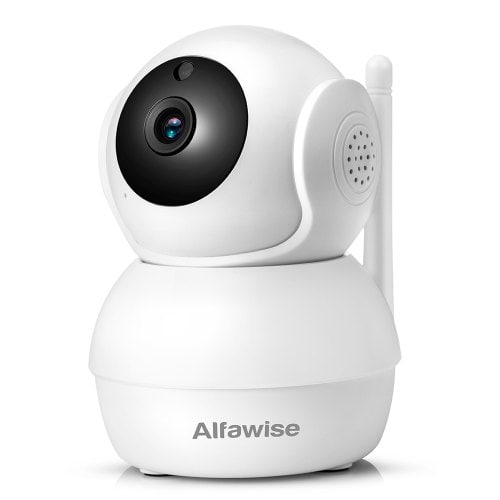 The Alfawise N816 measures 11.5 cm high by 7.5 cm in diameter and weighs 330 grams. It is not intended for external operation, its IP rating is 66. The camera connects via Wifi to the 802.11 b/g/n standard.
At less than $40, the solution interests me for many uses and in particular to monitor devices in operation such as my laser engraver or a 3D printer. I have requested a test copy and I will not fail to give you a feedback on the item upon receipt.