Alfawise EX8 3D Printer
New to the 3D Printer market is the Alfawise EX8 – a 3D printer aimed at fans of large volumes. The new Alfawise U30 desktop 3D printer and successor to the Alfawise U20 comes with a particularly large volume of 220 x 220 x 250 mm and offers some more interesting features for hobby makers. What features it has with which filaments can be printed and tips on the duration and structure of the new Alfawise EX8 3D printer are presented in this article.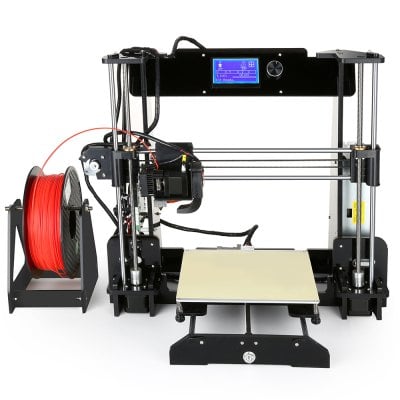 Key features in brief : The Alfawise EX8 3D printer comes in three parts. The two frame parts only need to be connected and the control connected. According to the manufacturer, the construction takes about 5 minutes. After that, we think the leveling should be checked and possibly readjusted.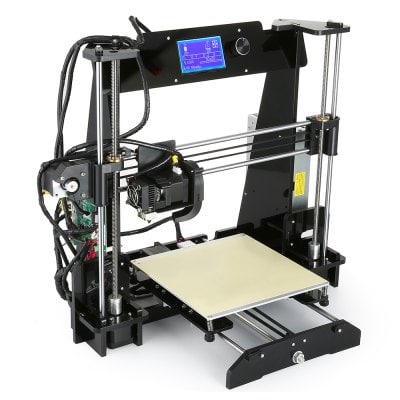 The Alfawise EX8 enables 3D prints that can be up to 30 percent larger than most other models. It is suitable, among other things, for architects who would like to visualize planned building objects for hobby makers, production companies – who would like to make prototypes, for example – but also for use in schools and other institutions. Of course, the Alfawise EX8 also makes great in the local workshops and living rooms. For experienced users, it could be an interesting second device. For beginners, it is also suitable as a first device, also because of its very simple design and quick commissioning.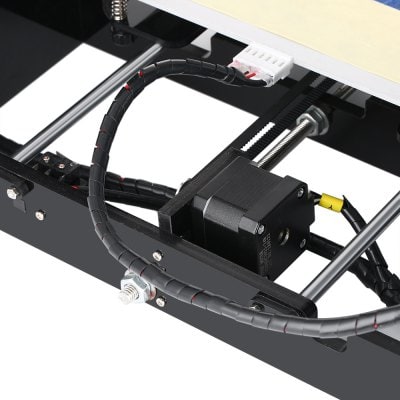 What can you do with an Alfawise EX8 3D printer?
Already on the basis of the listed filaments it is easy to see that the Alfawise EX8 DIY 3D printer can be used very versatile. It is suitable, among other things, for the production of health products (implants, organ models for the planning of surgeries), for the production of filigree decorative items and toys for children and adults. But even individual components or spare parts can be produced very well with this 3D printer. If the components or spare parts are to be used outdoors, it makes sense to use filament that is UV and weather resistant.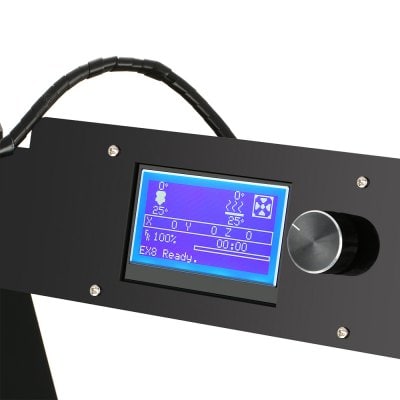 Instead of the 0.4 mm nozzle, you can also use a 0.2 or 0.3 mm nozzle as needed to print even more filigree objects. The filament spool is inserted in a separate holder. If the filament is running low, an error message appears on the LCD screen. If a power failure occurs during printing, the 3D printer will save that position and continue printing later.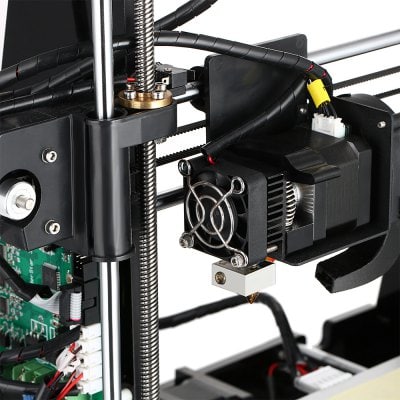 According to the manufacturer, the 200-watt heating bed can be heated to 40 to 60 degrees Celsius within 5 minutes. The maximum heating bed temperature is around 100 degrees Celsius. The manufacturer recommends attaching high-temperature adhesive tape to the heating bed for better adhesion. The distance between the nozzle and the heating bed should be 0.2 to 0.3 mm. This can be checked very well with a DIN A4 sheet of paper.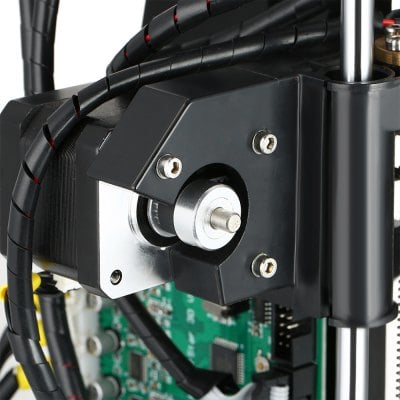 If the Alfawise EX8 3D printer uses PLA filament, the temperature of the heating bed should be between 50 and 60 degrees Celsius, whereas when processing ABS, PC and HIPS it can be 80 to 105 degrees Celsius.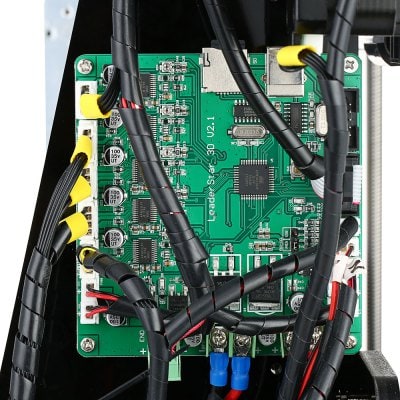 Summary
The Alfawise EX8 3D printer seems to be suitable for beginners who are not very familiar with the subject and do not want to spend hours building the device, but also for hobby makers and professional users. Of course we find the large volume of construction, which makes many 3D objects realizable, which can not be realized with many other 3D printers of this price range and equipment.
The device is suitable both as a beginner device as well as a second device for more experienced users and produces the desired objects in our opinion appealing quality, as can be seen in the Gearbest.