Alfawise X1 Folding Electric Bike Moped Bicycle E-bike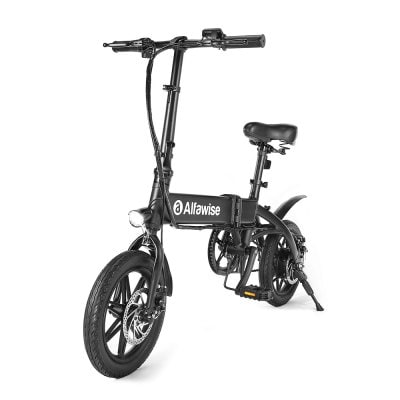 Alfawise who remember also manufactures innovative vacuum cleaners, offers a convenient and environmentally friendly folding electric bike. It will follow you in your urban trips and will even invite you in public transport as it is fully collapsible!
The Alfawise X1 is the ideal and space-saving solution for exploring the city easily and effortlessly. Its minimalist size of 130.00 x 50.00 x 91.00 cm and its weight of 17 kg will propel you to a top speed of 25 km/h thanks to its engine with a power of 250W. It has 14-inch tires and will stop you safely with its built-in disc brakes. The bike supports a maximum load of 120 kg and is equipped with a 36V 7.5Ah Li-ion battery that will charge in 4-5 hours.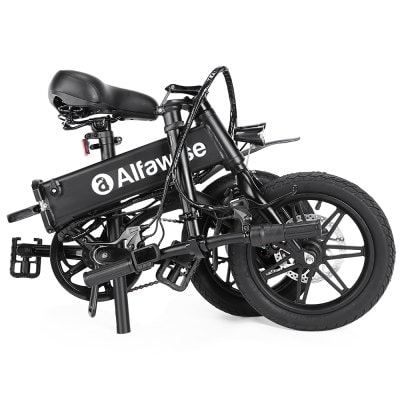 You will have the choice to ride on 5 levels in moped mode or switch to pure electric assistance history you run smoothly on the road knowing that its autonomy will vary from 30 to 55 km depending on the chosen mode.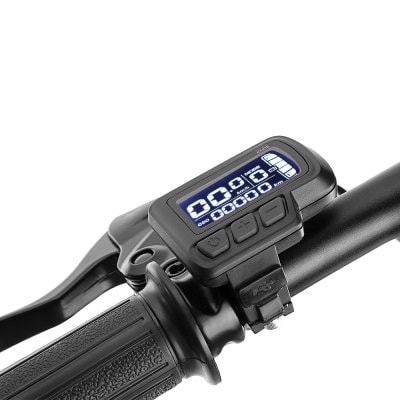 Finally, the Alfawise X1, which is easily foldable, is equipped with a LED display with digital display to know its performance and an indispensable LED headlight in the front for night trips.