Alldocube Cube iPlay10 Pro 32GB MT8163 Quad Core A53 10.1 Inch Android 9.0 Tablet PC
ALLDOCUBE iPlay10 Pro is a gaming tablet. Specification includes MediaTek MT8163 processor, 3 GB RAM and LTE modem. Is it worth buying iPlay10 Pro?
Tablet holders can be roughly divided into two categories. Those who bought a tablet a few years ago and so far do not feel the need to replace it with a new one, and those who regret this purchase. Very few users regularly exchange their tablets for new ones in order to gain performance or better screen. Tablets are not smartphones, and the quality leap is usually small.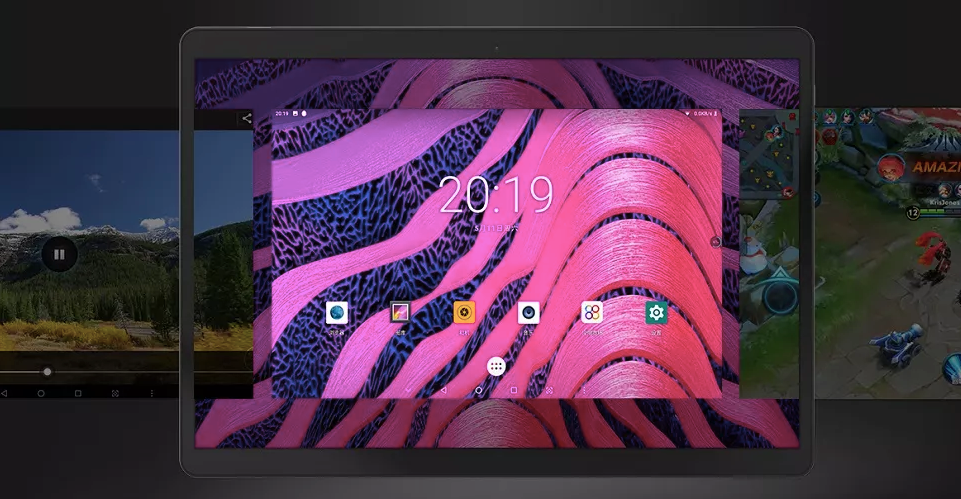 That's a very interesting question. If you have never felt the need to have a tablet before, you probably don't need one at all. But if you've been thinking for a long time that it would be nice to browse the Internet and play on a bigger screen, you're also right. In such a case, it is definitely worth paying attention to the used devices market – flagship tablets have already had a chance to get much cheaper since the premiere, and the successors are somehow not visible. I mean here for example Samsung Galaxy Tab S3 – a great tablet, which is worth buying.
Some eye-catching users prefer larger screens over playing on their smartphones. In my opinion, this is the main reason why it is worth buying a tablet and I am surprised that so few manufacturers see the potential of this branch of the market. With proper marketing and support from game producers, the success would be bricked up. And ALLDOCUBE knows what he's doing when he's preparing another tablet for gamers.
A laminated tablet must have components that perform well. It's a banality that doesn't carry too much information, but with games in mind you need to remember about the strong specification. The ALLDOCUBE iPlay10 Pro promises to be quite promising. The processor is MediaTek MT8163 – quite efficient chip, which was supposed to be a competitor to Snapdragon 660, but in practice it came out a little worse – rather at the level of Snapdragon 810. The presence of the LTE module is good, it's always a nice addition – especially in the context of tablets for gaming.
The amount of RAM is much better. 3 GB is sufficient not only for gaming, but also for everyday, smooth operation – even with many applications at once. Speaking of applications, 32 GB is enough to install the entire collection. The data are not only games, but also movies. A good screen would be useful for comfortable viewing. ALLDOCUBE iPlay10 Pro certainly does not disappoint in this angle.
The display has a large diagonal of 10.1 inch. For me, this is the maximum at which you can think about comfortable one-handed operation. The resolution is also very good. 1920*1200 pixels is a guarantee of sharp fonts both in the browser and when reading electronic books. So far we don't know anything about the price of ALLDOCUBE iPlay10 Pro, but I bet it won't be very high.