Alldocube KNote X Pro Intel Gemini Lake N4100 Quad Core 13.3 Inch Windows 10 Tablet
Recently, I am more interested in high-resolution laptops than ever before. That is, once you get used to high-resolution displays such as the 13.3-inch 2.5-K LCD PhilPad at hand and 4K laptops borrowed from domestic manufacturers, the FHD-class displays won't meet the requirements.
Therefore, although not much attention was paid before, it is the Knote X Pro of ALLDOCUBE that is now feeling the glamour. The 13.3-inch 2in 1 Gemini Lake N4100, with 8GB of memory, is the only Gemini Lake high-resolution notebook. The Knote X Pro, though sold as a separate keyboard, was sold at Banggood for $369.99.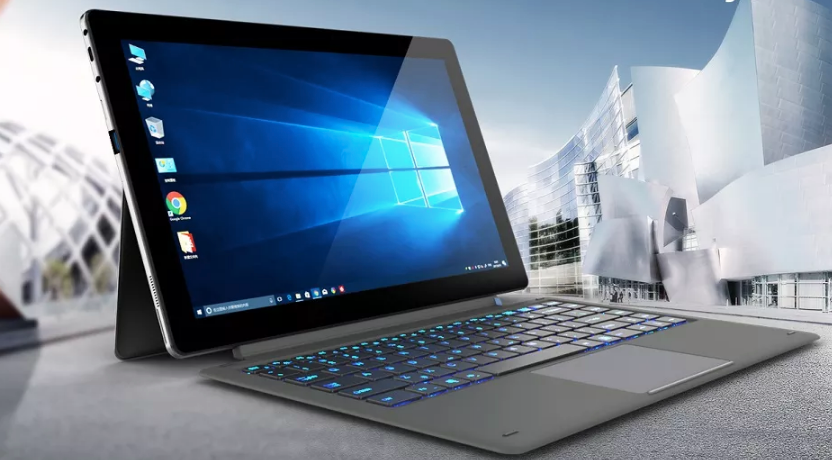 The new 2-in-1 Alldocube KNote X Pro integrates an Intel Celeron N4100 processor on its board, a 14nm chip that includes 4 processors capable of reaching 2.40 GHz maximum speed and incorporating an Intel UHD Graphics 600 GPU with 12EU that is capable of playing video up to 4K @60fps resolution in h.265 HDR format. It also includes 8 GB of non-expandable LPDDR4 RAM and an M.2 SSD of 128 GB capacity that we can update by replacing it.
The screen is a touch of 13.3 inch IPS with a resolution of 2560 x 1440 and a 2 MP front camera that complements the 5MP rear. On board we have a Dual Band Wifi aC adapter, Bluetooth 4.0 and a pair of speakers. We also have a USB 3.0 port, a USB Type-C, 3.5mm audio jack, microSD card reader and a 7.6V 5500mAh battery with approximate autonomy of about 8 hours.