Amazfit Band 6 is cloned from Xiaomi Band 5
With the Xiaomi Mi Band 5 now in stores, the latest smart bracelet from Xiaomi let some down after a couple of features that were rumored not to be included in the final product were finally included. But what if we told you that there is a bracelet that offers all that you wanted?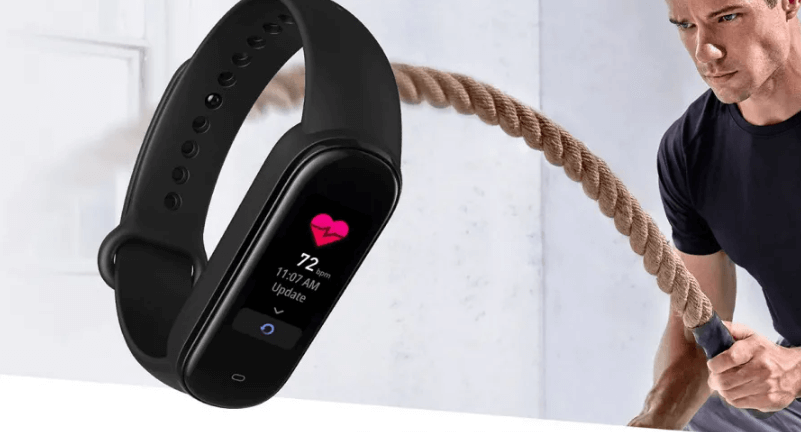 Huami is the company in charge of bringing to life Xiaomi's products related to smart bracelets, watches and scales, so all kinds of launches and presentations made by the former are just a preview of what the latter might receive in the future.
Knowing this, it is interesting to see how after the launch of the Xiaomi Mi Band 5, Huami seems to be preparing the presentation of his next smart bracelet, the Amazfit Band 6. This is what we can understand thanks to the fact that the product has been snuck into AliExpress by mistake, showing its main features.
Among the list of characteristics that have been seen, the incorporation of one of the measurements that is missing in the latest model of Xiaomi stands out. Now that many people are concerned about health, knowing the levels of oxygen in the blood is something quite useful for periodically checking the performance of our lungs. This is what SpO2 is for, a very useful measurement system that unfortunately was not included in the Mi Band 5, and that this Band 6 seems to include.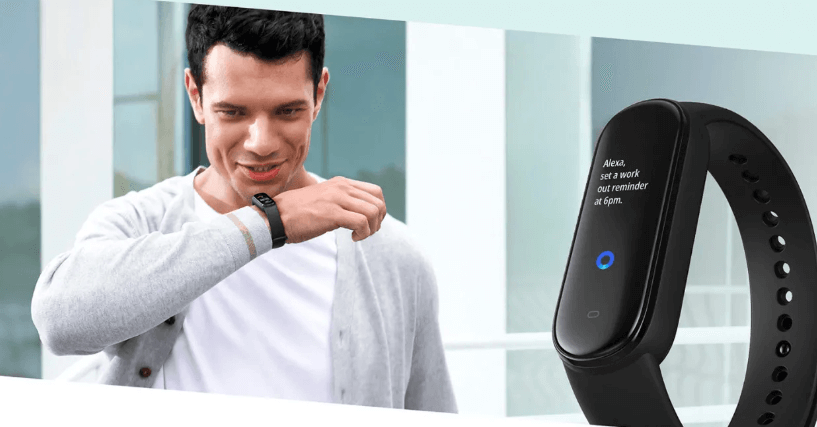 This measurement would also be accompanied by the heart rate sensor with constant measurement, which is capable of measuring our heart rate 24 hours a day without stopping.
Another feature especially expected in Mi Band 5 was the addition of a voice assistant. Actually, the Mi Band 5 with NFC includes it, but we're talking about the XiaoIA assistant, which works only in Chinese and what obvious reasons have not reached this other side of the planet.
Amazfit's option, however, is to include Amazon's famous assistant, as Alexa will be available on the wristband so we can give voice commands and control our domotic home or manage all sorts of smart features.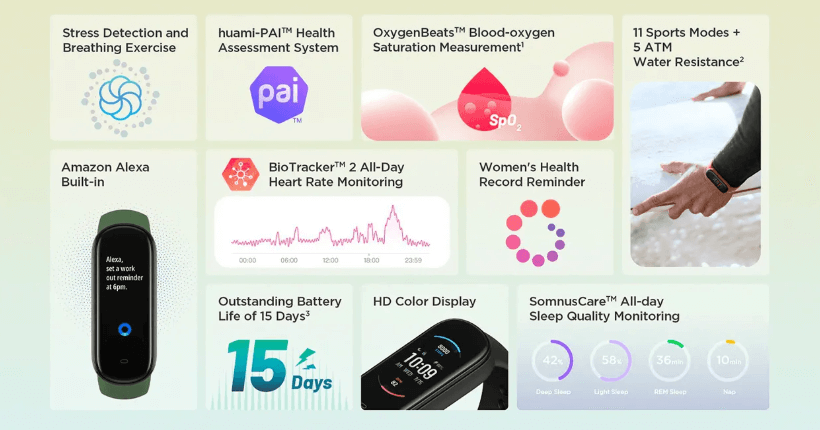 It is important to note, that the small print clarifies that Alexa will be available through an OTA update, so it may not come with the product launch.
Unfortunately this Band 6 of Amazfit does not include NFC to make mobile payments, although we do not know if this is because there will be two versions, being the one published in Aliexpress the one that does not have it integrated. We will keep, therefore, that thread of hope waiting to know the final outcome. If we include it, we could be talking about the best intelligent bracelet on the market today.
At the moment the only thing we know about it is that the next product from Huami will be this smart bracelet, but because we are facing a leak published by a store (the product has already been withdrawn), there are no details about when exactly it will be on sale.
The good news is that its distribution will be global, so we could see it soon in Spain if the launch is not too late. Why would Huami launch a band superior to Xiaomi's in such a short time? This is something we can't understand, so we'll see what happens in the end.