Fitness Bracelet Xiaomi Mi Band 5 is under development
According to the latest, but unfortunately not confirmed information, Xiaomi Mi Band 5, which supports contactless payments via NFC, will go to Europe. The premiere is predicted for the second quarter of next year. The change seems not so much reasonable as necessary.
It should be made clear that Europeans, and especially Poles, have taken a liking to convenient methods of contactless payment. What is important is that we use not only debit cards or credit cards for their implementation. We are increasingly willing to use smartphones and even smart watches and wristbands for this purpose. Do not know why Xiaomi did not decide to equip the European searches with the NFC module enabling the above mentioned activities. This may change with the premiere of Xiaomi Mi Band 5 on the Old Continent.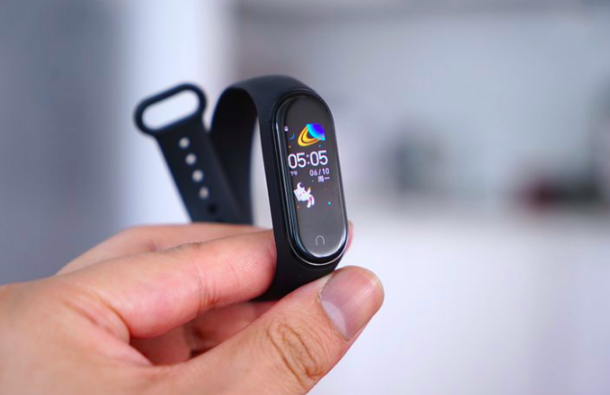 In conversations with friends, the smart-band password is synonymous with Mi Bandem from Xiaomi. The gadget has been really well received on our market, although its success is basically global. Mi Band 4 sold in over a million pieces in just five days since its debut, which gives us a pretty good view of the popularity of the solution. Unfortunately, there is no rose without spikes. But there is a Mi Band… without NFC in Europe.
Just to be clear, we will find the bands containing the chip on the market. However, they are distributed e.g. in China. Europeans must deal with the taste. However, this may change with the premiere of Xiaomi Mi Band 5, which is to receive support for this technology. This, as you can easily guess, means that Poles will be able to make purchases using the smart wristbands of the title manufacturer.
The device that may appear on the shelves in the second quarter of 2020 will therefore be an extremely interesting product for Europeans. After all, apart from the low price, which is a huge asset of this line of clothing equipment, customers will additionally receive the much-anticipated NFC module. For me, this means a recipe for success.
However, before we begin to praise the manufacturer, it is worth waiting for the official position or even confirmation by other sources. Of course, I do not aim to reduce the credibility of the original source service, but professional inquisitiveness suggests that I withhold my final judgment.