Xiaomi NT21MS03 – 003 Air Brain Wave Help Sleep Eye Mask
After a long day, we just want to get home to take a shower and go to bed to forget the rest of the world and sleep without being disturbed by noise or lights, so we become fussy when it comes to taking a nap, and this is just the main theme of today. Xiaomi once again takes a step forward and says present, as it has previously surprised us with items such as the Xiaomi Loock CatY, an intercom or electronic lock anti-theft, this time focuses on our comfort in the privacy of the room in which we intend to rest, that's how it launches the Xiaomi mask (NT21MS03 – 003 Air Brain Wave), as its name says an eye mask with intelligence.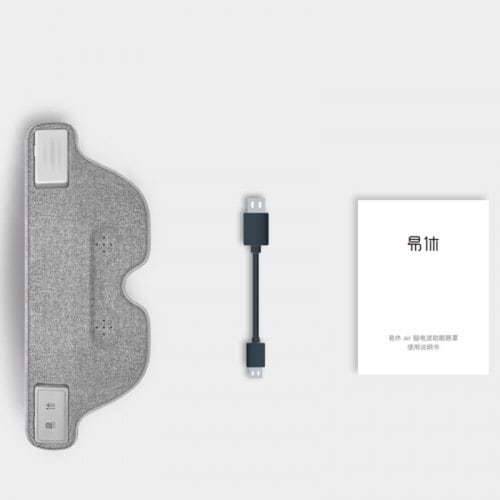 The Xiaomi mask has a comfortable design to wear at any time we need, has a softness that resembles sheepskin, is smooth and pleasant to wear. It lacks a striking design, opting for a neutral color such as gray for the mask and black tone for the strap, which is responsible for adjusting. It is an accessory that we can take anywhere, whether the office to take a nap in free time, is easy to take with us, as its weight is almost feather, being 50 grams plus the following dimensions: 310 millimeters x 100 millimeters x 15 millimeters.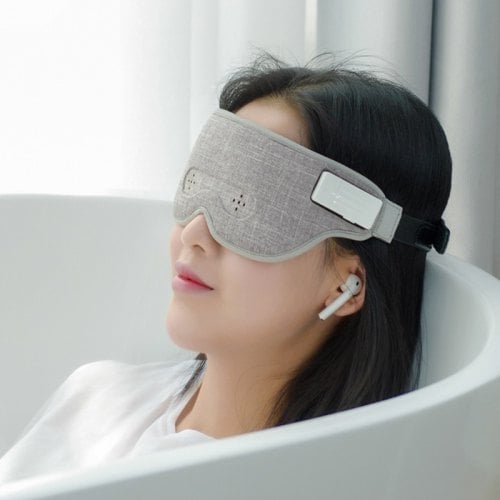 As far as its confection, it takes care of the details obtaining a very subtle piece that does not cause discomfort, besides it uses elastic in the form of braid, electrode plated in gold for the elaboration of the belt, whereas for the body it is inclined by a fabric of linen of imitation composed of EVA, and elastic sponge of high density.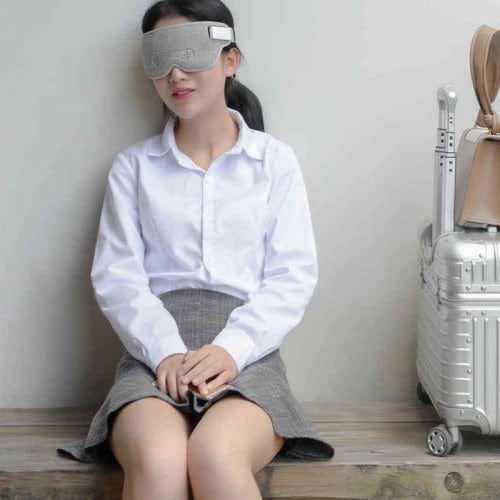 What team these days doesn't have a touch of artificial intelligence? In this case it arrived where we never thought it would arrive, our dreams, if so, because with the brain waves together with a relaxing music, the feeling of wellbeing will increase significantly offering a tune that will be adapted automatically, because it is able to detect when the relaxation is growing and reduce the volume until the music is completely annulled when you fall completely asleep, at the time of awakening the blindfold will be responsible for doing so in a quiet way.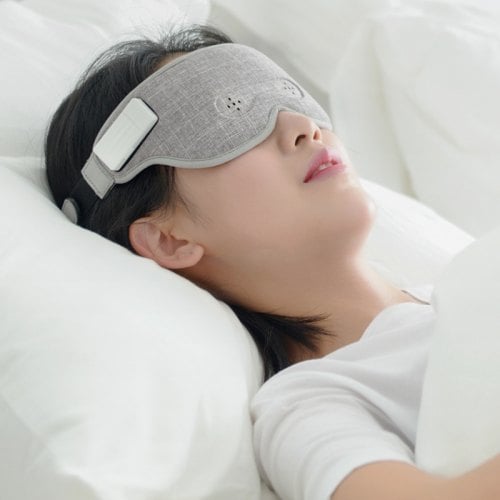 The Xiaomi mask offers us an ideal autonomy, which allows us to enjoy the mask for long hours, because it has a 55 mAh battery capable of lasting all night and even days depending on its use. Its charging interface is through the standard USB and the charging time is approximately 2 hours, which ensures several hours of quiet sleep.