XIAOMI SEABIRD 4K Action Camera
After the resounding success of Xiaomi's sports camera, the Mi Action Camera 4K, Xiaomi surprises us by adopting another new "submarca" and launching within your extensive catalogue an action camera called Xiaomi Mijia Seabird 4K.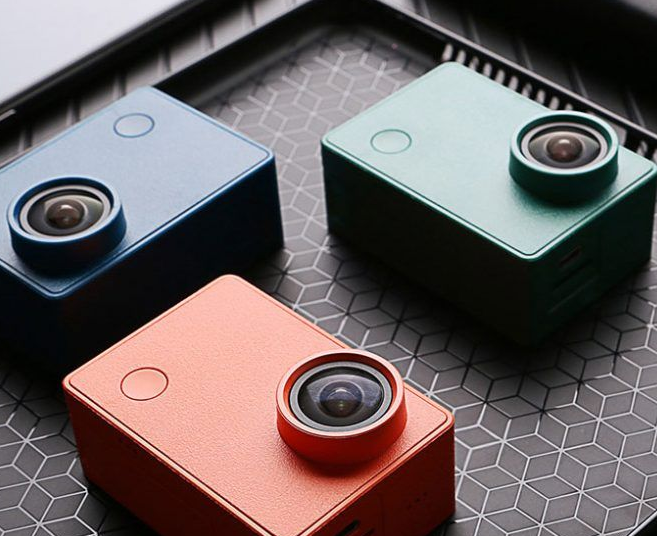 This sports camera Xiaomi Seabird 4K Action Camera has some technical specifications that place it between the medium and high range, but that with a very cheap price, which makes it really attractive. Want to know more about this Xiaomi Seabird 4k?
The story of this brand "Seabird Scientific" and its relationship with Xiaomi comes from an Indiegogo project with which they raised enough budget to develop a sports camera with 13MP resolution and native 4K video to immerse it in water.
In addition, the Chinese giant Xiaomi has welcomed it under its large wing and market, marketing it under the name Xiaomi Mijia Seabird 4k Sport Camera and putting it on sale in the main oriental online stores worldwide.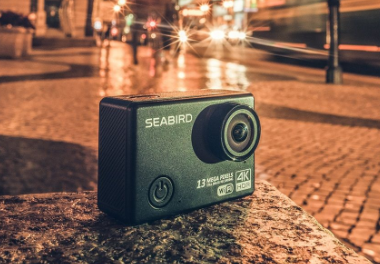 In this review of Xiaomi's Mijia Seabird 4K we will take a look at its main technical features, resolution, connectivity, accessories, firmware, as well as opinions and price of Mijia Seabird, and a comparison with the main competitors in its price range.
As we have seen in the table above, the camera Xiaomi & Seabird 4K stands out in several sections, but in others, we find very common data in mid-range cameras.
We started with the powerful new Sony IMX258 13MPx sensor, which we could only see mounted on the new EKEN V50 PRO, a low-end sports camera but which, in terms of light, had not disappointed us.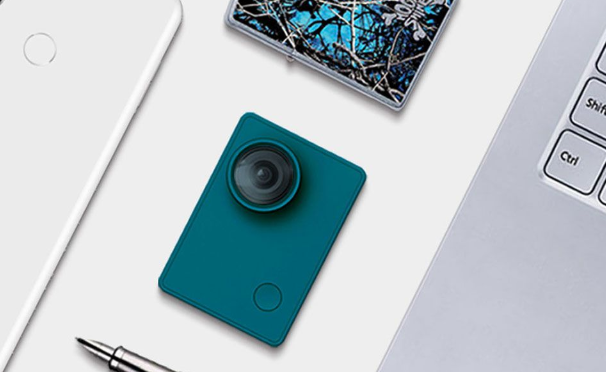 We continue with the chipset or processor Xiaomi Mijia Seabird 4K Action Camera, which has the HiSilicon Hi3559 chipset, a sports camera processor very little seen, only in the Elephone REXSO Explorer K model, an Elephone model that did not stand out, nothing but for its good price and accessories included.
In the lens section, we find a focal point of F2.6 with a field of vision or FOV 150º in the Xiaomi Seabird 4K, very similar to the 145º of the Mijia 4K Action Cam, and that will be reduced to 145º as soon as we activate the camera's stabilizer, reducing the "barrel effect", although not to 100%.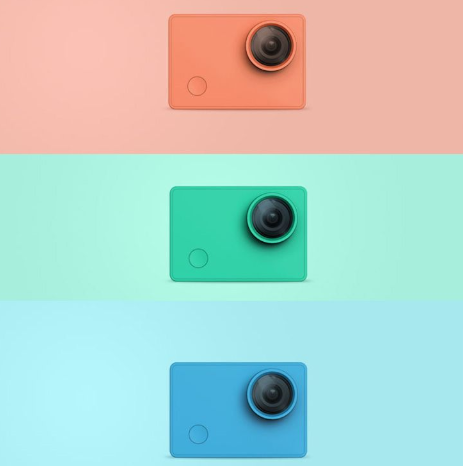 Xiaomi's Seabird also has a "Lens Distortion Correction" or LDC option, which further deactivates the "barrel or fisheye effect".
This model of Xiaomi action camera has dimensions of 60.5 x 42.2 x 29.7 mm, much more compact than the Xiaomi MIJIA 4K, and that will allow us to carry in any pocket, in addition to a weight of only 60 grams.
Built in plastic materials quite resistant, like the Xiaomi Mijia 4K, we are in the front only with the lens that covers the sensor 13MP, as well as the power button, a really minimalist design.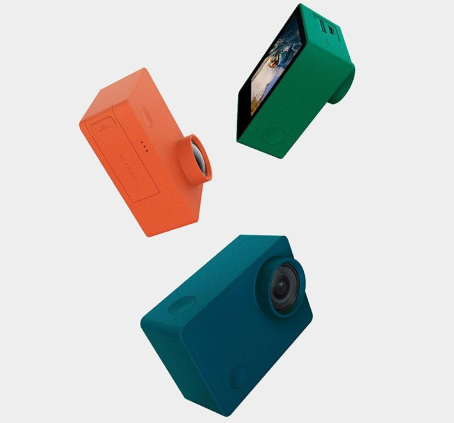 At the top, we continue with the minimalist design with just a button and a small status LED, while on the left side we have the speaker, microUSB charging and transfer port and microSD card slot up to 128GB.
When mounting a microUSB charging port, we can confirm that the Xiaomi Mijia Seabird 4K, CANNOT CONNECT EXTERNAL MICROPHONES, as already explained in our article on which ports allow external microphone.
In the lower part, only the trapdoor that protects the battery of 1050 mAh, easily removable, but unfortunately, does NOT have anchorage for tripod 1/4″, a fat failure to our understanding.
Finally, in the back, the 2 inch touch screen, almost half an inch smaller than that of the Mijia 4K Xiaomi, but that will facilitate the task of scrolling through menus and adjustments quickly, with good response and sharpness of image.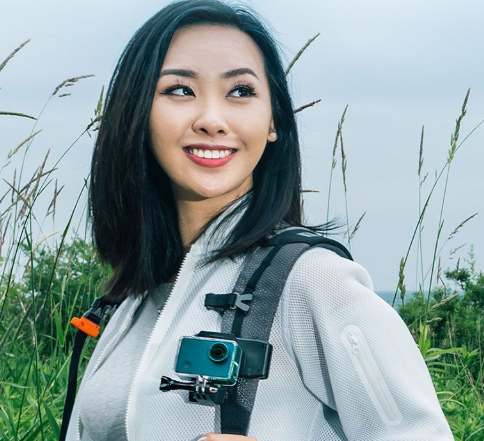 As we've already mentioned with this Xiaomi Seabird 4K sports camera, it allows us to capture 4K video natively thanks to its powerful HiSilicon processor in the following resolutions.
Although these resolutions do not offer anything new, we must not forget that we are before a sports camera below 90 € approximately.
It is also important to mention that all the videos of the Xiaomi Seabird 4K can be captured under the codecs H.264 or the new codec H.265, which offers greater battery savings.
The action camera Xiaomi Seabird 4K, allows us to capture photographs up to 13MP, given the mentioned sensor Sony of 13MP IMX258, being all the images captured in format .JPG, without apparent option of format .RAW, another small glue.
If there is one section we are all interested in sports cameras or aquatic cameras, it is the image stabilizer section, since they are designed for sports and adventures.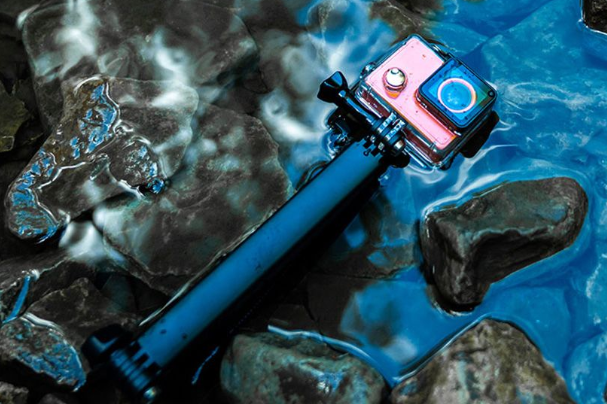 In the case of the Xiaomi Mijia Seabird Sport Camera, they have introduced a 6-axis gyroscope, responsible for detecting all the movements suffered by the camera and digitally stabilizing the image to avoid large shakes.
As we commented in the specifications section, we found a really inferior battery vs Mijia 4K, with only 1050mAh capacity.
Perhaps this battery improvement compared to the other camera that mounts this same chipset and battery, EKEN Alfawise V50 PRO, we find in the new codec H.265 and its energy savings.
Another positive point that counts the Seabird 4K Xiaomi is the possibility of continuing the recording while charging the battery through the microUSB port, either connected to a PC / Mac or through a PowerBank, so that your adventures never stop.
Just like its main competitor, the Xiaomi Mi 4K Action Camera, the accessories included with the Xiaomi Seabird aquatic camera are virtually non-existent.
A spectacular cheap sports camera, with a minimalist but practical design and above all with incredible technical specifications that make it stand out above the average in quality/price ratio.
We'll have to wait a few weeks until we can get our hands on this Xiaomi Action Camera, but we're sure it will be a model that will blow up the market for cheap sports cameras.
If you are thinking of buying the Xiaomi Seabird Action Camera 4K you have to know that it is already on sale in virtually all online stores in the market for a price of about 75-90 € we can have at home this spectacular camera that can compete without any doubt with high-end models such as GoPro Hero 5, being compared with prices with models like Firefly 8S or EKEN V8s.
If you are looking for an excellent quality/price camera, with native 4K video, WiFi, Bluetooth and touch screen, the Xiaomi MIjia Seabird 4K is your model, go for it!
We hope that this review of Xiaomi Mijia Seabird 4K Sport Camera has pleased you and serves as useful, if you have any questions write in the comments section and we will respond as soon as possible.