Xiaomi ROIDMI Car Air Purifier
Last week, Xiaomi's sub-brand Smartmi, released a Car Air Purifier. Today, we introduce another sub-brand: ROIDMI Car Air Purifier!
According to the opinion of many, no space is saved from batteries, mites or bad smells and to some extent they are right, but what would you think if they told you that you can remove all that from your car and turn it into a pleasant environment for all your family and friends? Well, that's all the Xiaomi ROIDMI Car Air Purifier offers you, especially because it gives you the option to monitor and change the mode of operation from your cell phone through the application, something typical of Xiaomi products. Again this company surprises us with another useful product.

The Xiaomi ROIDMI Car Air Purifier packaging consists of a cardboard box and has a size of 40 centimeters long, 20 centimeters wide, 20 centimeters high and a total weight of 1.58 KG.
The Xiaomi ROIDMI Car Air Purifier is built with Acrylonitrile Butadiene Styrene (ABS), a plastic material very resistant to impact, commonly used in the automotive and other industrial processes, apart from a centrifugal turbine fan, which provides greater wind power. Another important point is that its design minimizes noise to about 35 decibels in silent mode.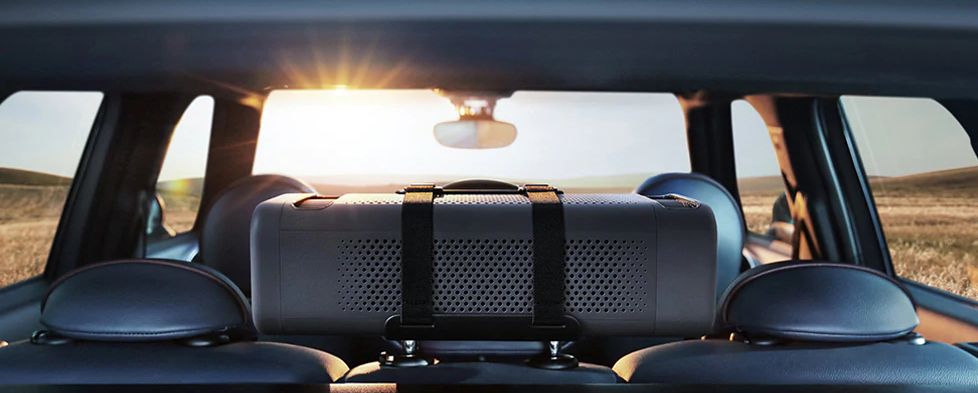 It consists of a two-wheel mirror fan design with holes located on the sides of the purifier, which allow wind circulation, increasing the air intake area and improving purification efficiency.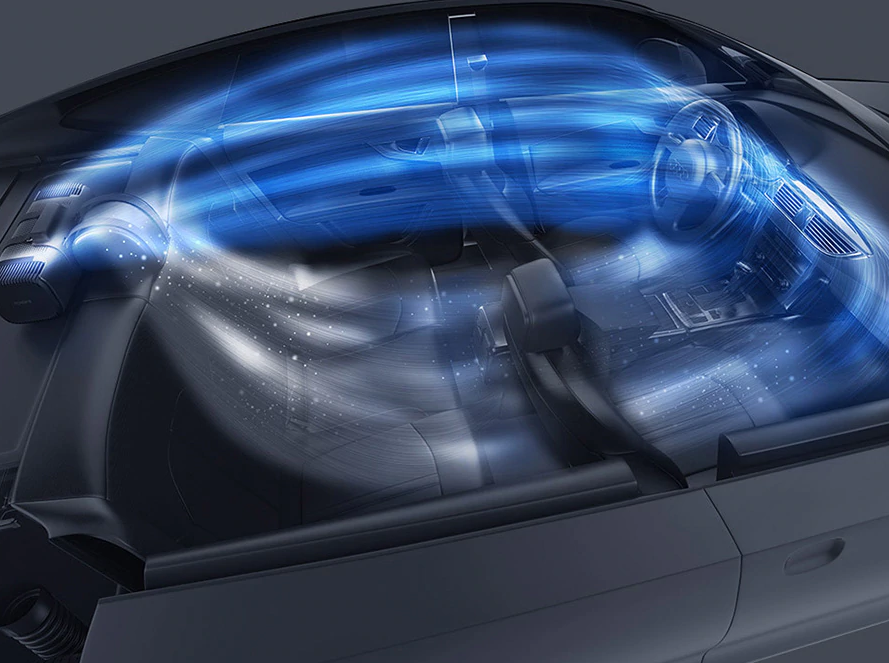 The device also has a laser particle sensor and straps with which you can attach your Xiaomi ROIDMI Car Air Purifier to the headrests of the rear seats or on any surface of the car you want, however, it is recommended that it is a place where you can fix it with the straps, so do not worry when going through the road potholes, the air purifier will not go out of place.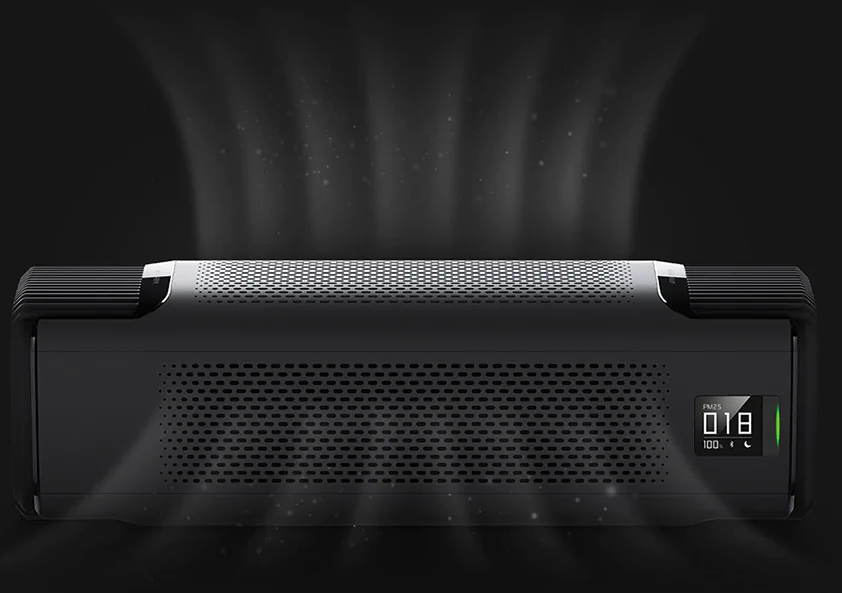 The Xiaomi ROIDMI Car Air Purifier has a size of 38 centimeters long, 11.80 centimeters wide, 11.80 centimeters high plus a total weight of only 1.50 kilograms and can be purchased in its Black color presentation.
The Xiaomi ROIDMI Car Air Purifier has great power, purifying your car's air efficiently no matter how much pollution has circulated from outside to inside your car's environment. It expels a large volume of purified air after the removal of aldehyde, odor, mites and bacteria.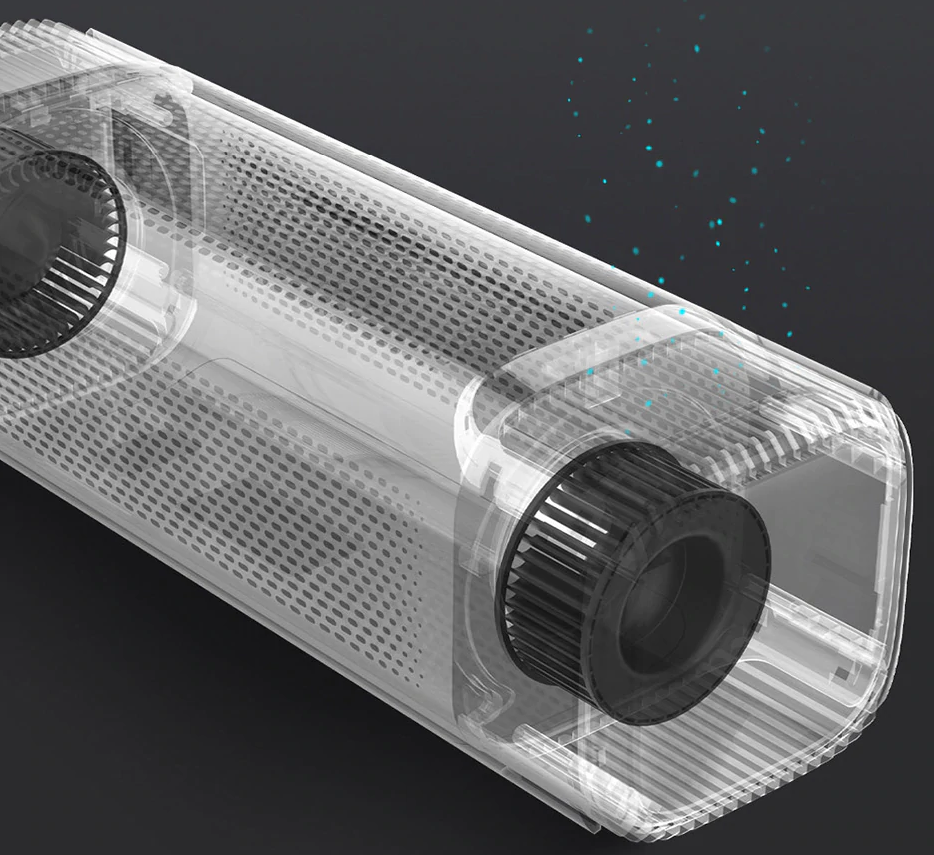 Its clean air supply rate is up to 80 m³/h. For an average car with a space of 3 meters, it only takes 2 minutes to create an environment like that of a new car, but even purer, eliminating any bad smell.
Install the purifier on the back of the rear seat pillow and clean air will circulate cyclically from the back to the front throughout the car space, in every corner, from the car roof to the front cab, through the car doors, the floor, from the front to the rear and diffusing throughout the cab, forming a great cycle in the car.
The three sides increase the air intake area so that the air inside the car is completely recycled and improves purification efficiency.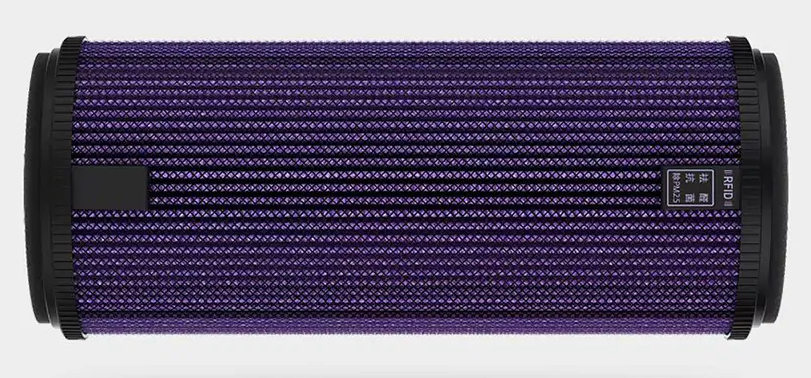 The 360° barrel style filter allows air to enter in a three-dimensional manner, ensuring not only an adequate intake air volume, but also efficiently filters particles in the air. Real-time detection of PM25 changes in the car and intelligent adjustment of the work mode.
In silent mode, the noise of the Xiaomi ROIDMI Car Air Purifier is as low as 35.8dB (A). It means that if the purifier perceives that it cannot be fed while driving, the high efficiency brushless motor with a rated power of 8.4 W achieves higher airflow with lower energy consumption.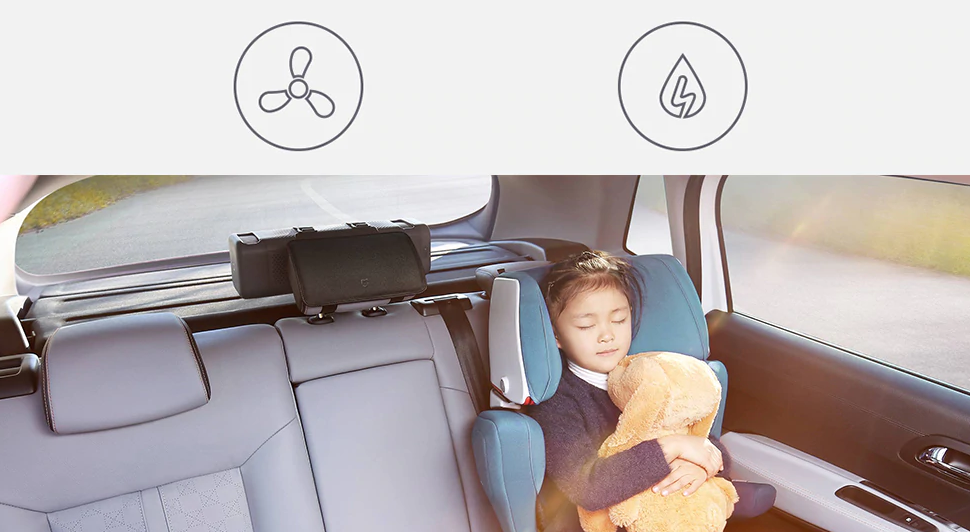 It is possible to see in real time the air quality in the car, the changes that the Xiaomi ROIDMI Car Air Purifier makes and adjust the working mode according to your own needs through an application. In addition, the APP has a filter replacement reminder and purchase link for it, generating a necessary filter wear level report.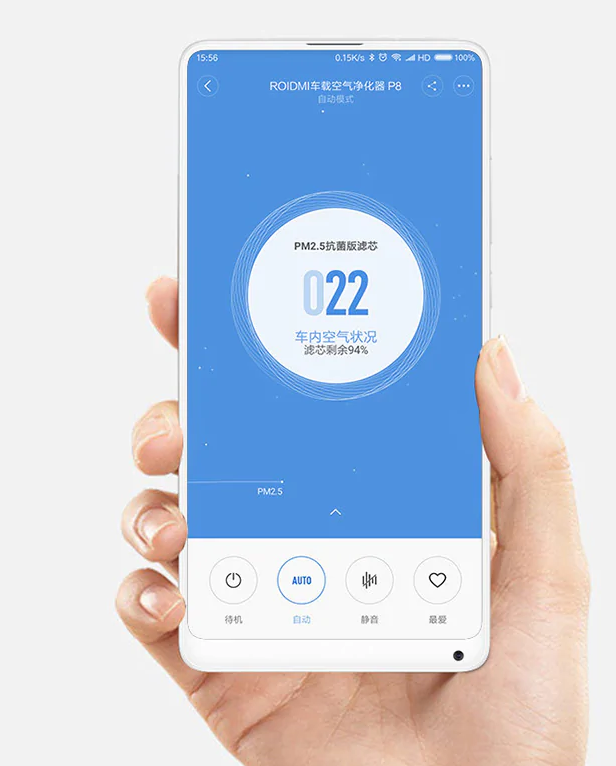 Its installation is very simple, just fix it to a car headrest, find a place where you want your air purifier to be located and hook it up with the straps it brings and you're done! It will be firmly fixed guaranteeing stability and safety, it is firm even on bumpy roads.