Anet ET4 Pro 3D Printer
With the ET4 Pro, Anet promises a cheap 3D printer with touchscreen control, filament and level sensor. Now he prints well, but that was a lot of work.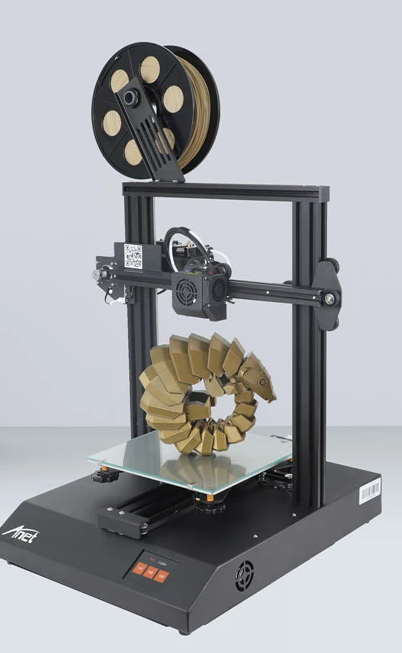 The technical data of the Anet ET4 Pro are impressive. At 220*220*250mm, the print space is significantly larger than that of SLA printers or the affordable FDM printers Wanhao Duplicator i3 Mini or the Xyzprinting Davinci Mini W+, The pleasantly flat and heated glass print bed not only looks chic, it also ensures surprisingly good adhesion for us. Automatic leveling is possible thanks to an attachable sensor. While this is not as convenient as with a permanently installed sensor, it is a welcome addition considering the low price. An integrated filament sensor detects if the filament breaks or runs out. The printing process is then paused and can be continued after refilling. Even after a power failure, the ET4 Pro usually continues the print job without problems, at least with a one-off test, it worked.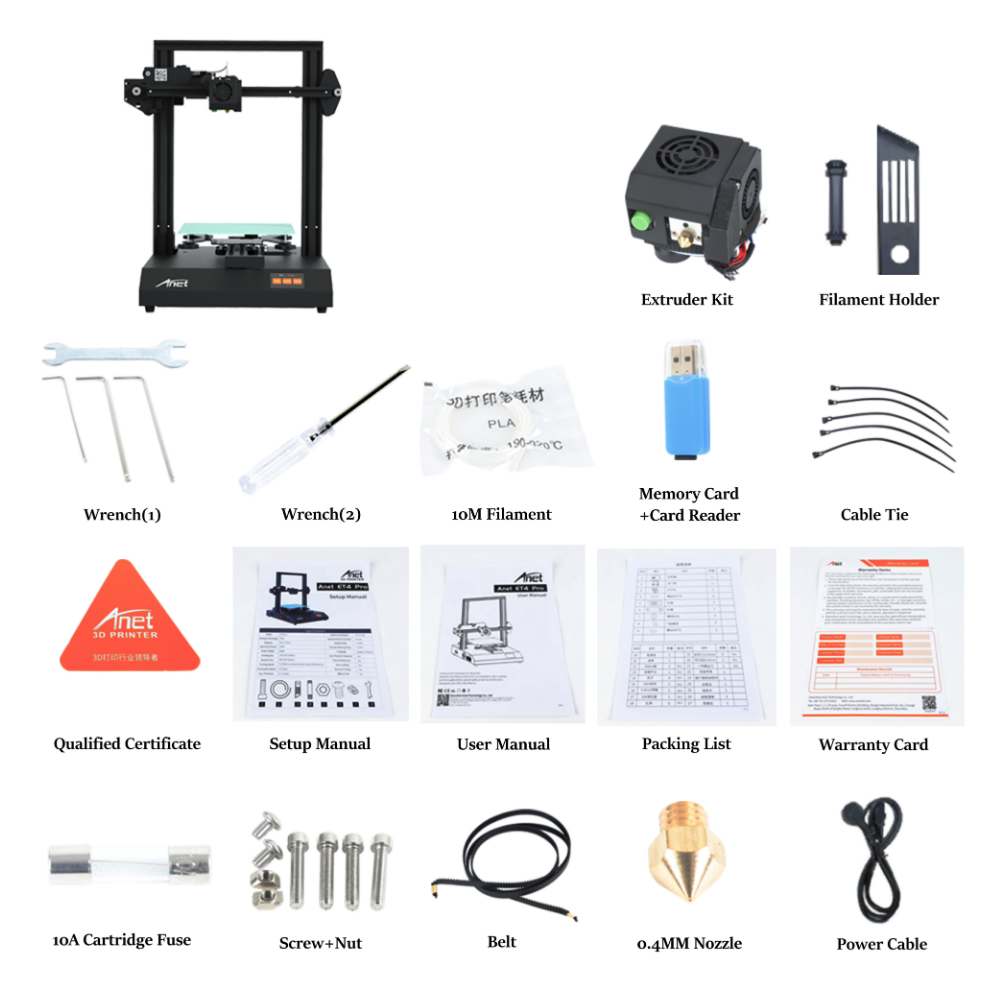 Despite good equipment and a decent print, the conclusion of the ET4 Pro is very ambiguous. Without improvements and the replacement of defective hardware, the printer is ultimately only expensive high-tech scrap. If you consider your printer as a pure tool, you should look for another product with fewer problems. For beginners, it is much less suitable than other printers in the same price category. The cheap China printers Ender 3 or Wanhao i3 Mini have a slightly poorer configuration, but they worked without any rework in the test.
If you are familiar with the topic of 3D printing and know what to look for, the ET4 Pro is a relatively quiet and well-equipped FDM printer at a fair price. In particular the size of the print room, the auto-leveling and the possibility to resume canceled prints leave a positive impression. Anyone who views 3D printing as a hobby and has some technical skill can access it. The printer has potential.