Aosiman ASM-156FC 15.6 Inch 1080P Portable Computer Monitor Gaming Display
One thing that makes the 15.6-inch Aosiman ASM-156FC portable monitor stand out in particular is the narrow bezel. Designed with a full HD IPS display screen, the body is thin on top and thick on the bottom and measures 363x223x6MM (up to 10 mm thick) and weighing 675 grams, the actual viewing experience is still very good.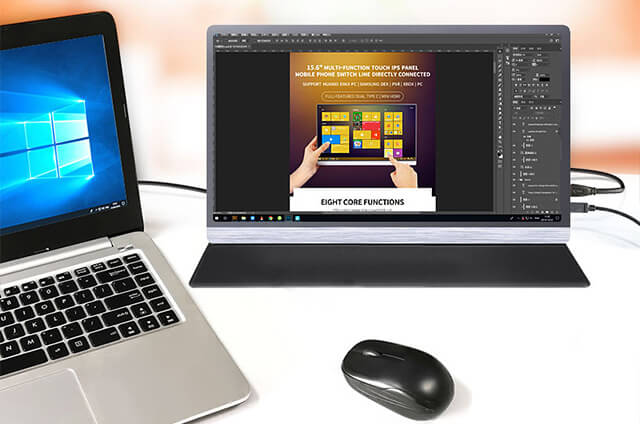 This product is great for gamers and supports HDR effects. If you are running a game that supports HDR, turn on the HDR function on your portable monitor so that the screen can be Take it to the next level. Low blue light does not flash the screen, minimizing eye strain and protecting your eyes from harmful blue light damage.
The Aosiman ASM-156FC has dual Type-C ports and a Mini HDMI port. Multi-functional interface to meet your daily work needs, efficient and portable. It adopts Type-C interface, supports audio video, signal transmission, support reverse charging to say goodbye to the trouble of plugging the cable; bob wheel button The overall improvement of the product's aesthetics and coordination, in terms of vision and use of more prominent "high" temperament, more in line with consumer expectations of the The need for beauty.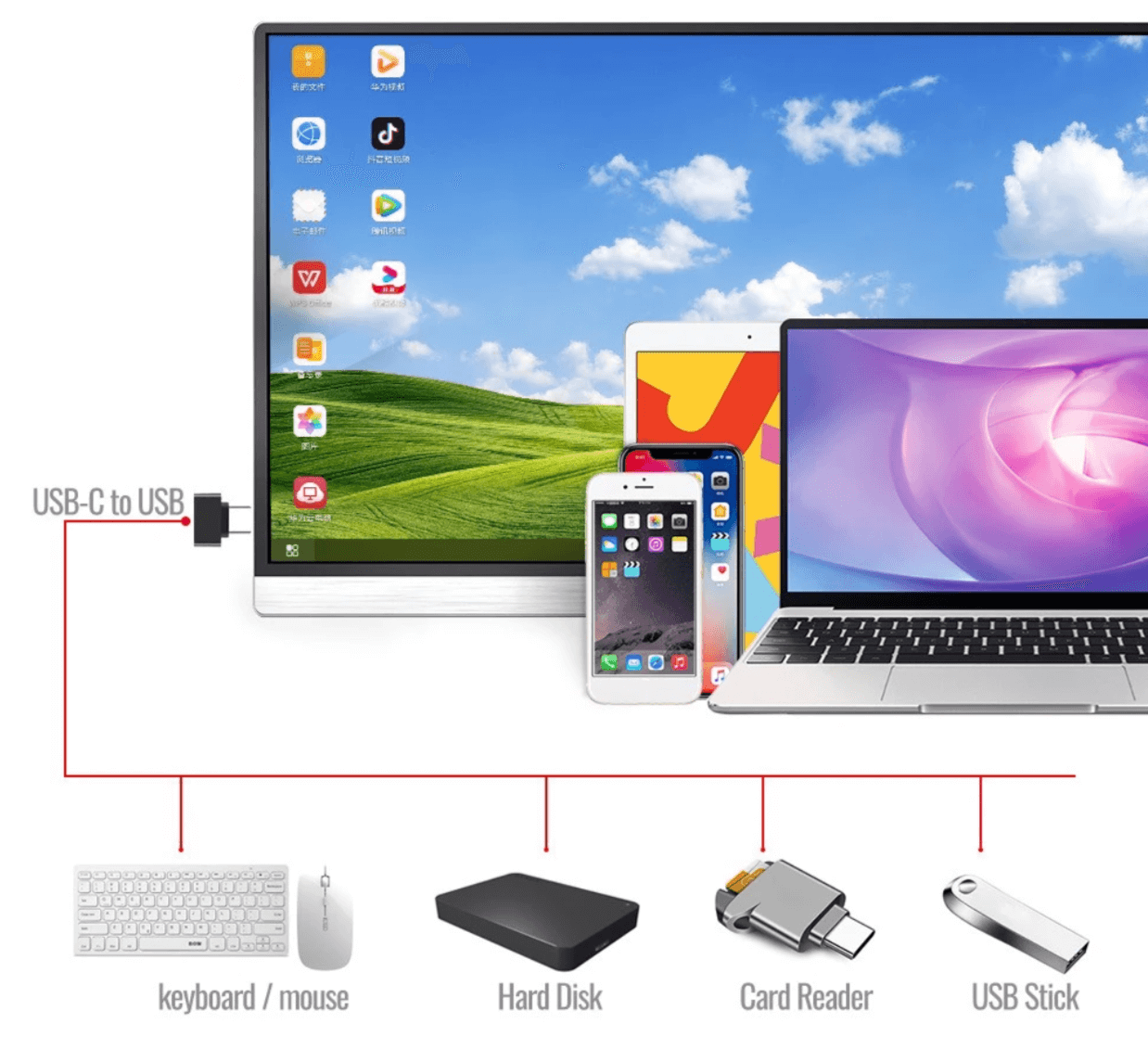 Aosiman ASM-156FC portable monitor can be used as a large screen for smartphones, a second monitor for computers, an external monitor for Nintendo game consoles, etc. In addition, it can be connected to a computer and mobile phone, and the Type-C cable can be directly connected to the monitor, so that work and entertainment can be synchronized.