AOSTIRMOTOR A20 - Coupon
Banggood Coupon:  BGc746f9  Price: $679.99
AOSTIRMOTOR A20 500W Electric Bike
Launched almost 1 year ago, the AOSTIRMOTOR A20 is still an option to consider if you're looking for a compact folding electric bike with a modern look. It's also currently one of the most affordable and popular models in the AOSTIRMOTOR portfolio. While new models have been appearing all this time, both from AOSTIRMOTOR and other manufacturers like Fiido, not many can boast a design as compact.
The AOSTIRMOTOR A20 weighs 29 kilograms and can hold up to 120 kilograms. It's a model that can be folded easily and can even fit easily in the boot of your car. The wheels are classic 20-inch fat spokes, big enough for a city bike.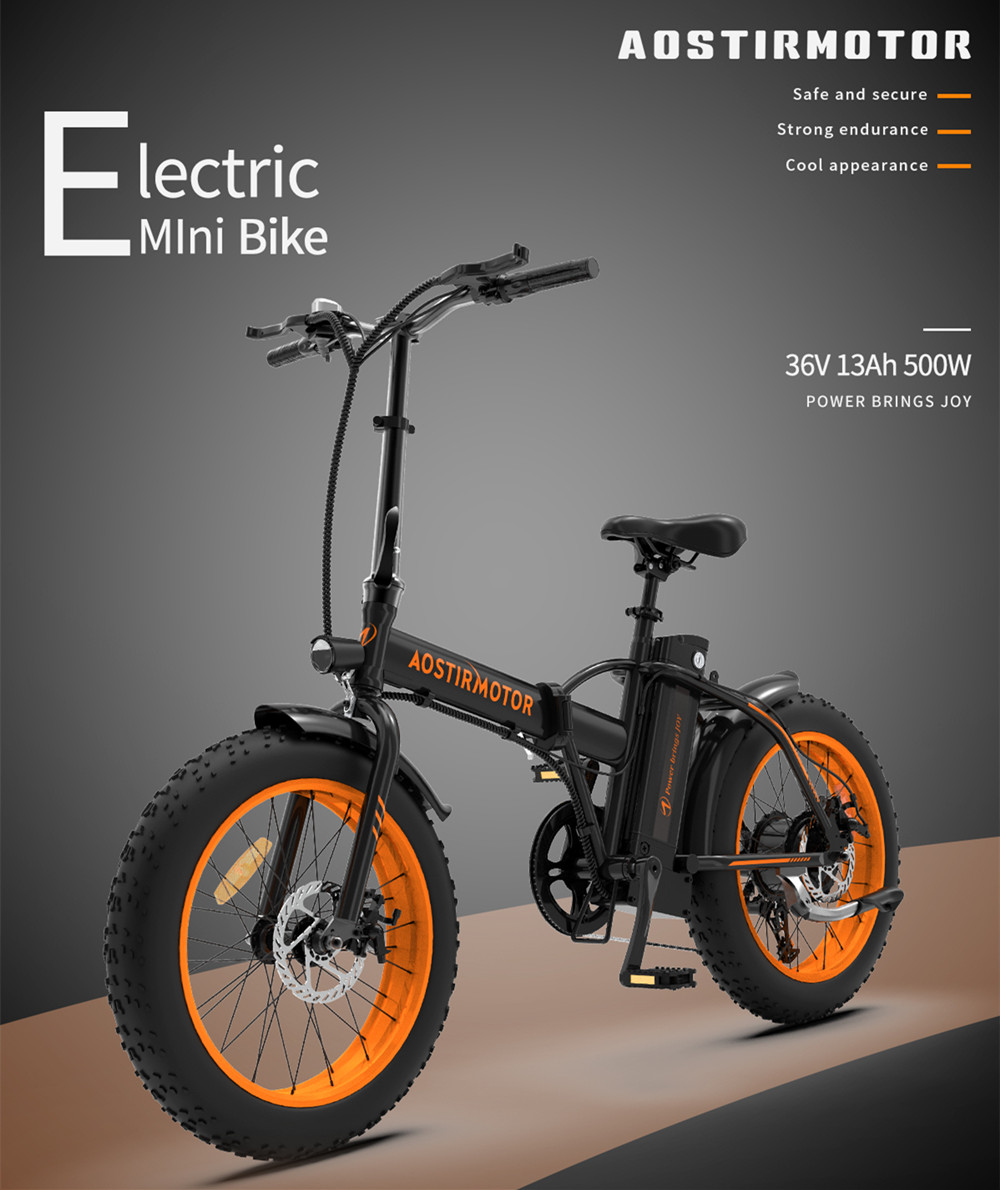 A 500W motor is also integrated in the rear wheel, allowing the bike to reach a maximum speed of 40 km/h when used in moped mode. The battery has a capacity of 13Ah and promises a range of up to 35 kilometres on a single charge. Note that the range given by the manufacturer can only be obtained when the bike is used in assisted mode (the motor helps you pedal more easily). A full charge takes 7 hours.
If it runs out of battery, the bike can be used as a classic bike without any problems, with 6 gears that can make pedalling more enjoyable. The brakes are disc brakes and also on the safety side we have LED headlight at the front with integrated electric horn. The rear stop is a classic one, without lighting. On the handlebars there's also a display similar to the Fiido D11, showing speed, mileage and battery capacity.