AQara ZHWG11LM Wireless WiFi Zigbee Smart Gateway HOMEKIT Version
Aqara Smart Home
The AQara ZHWG11LM is the control center for the entire smart home. Connection through the Zigbee protocol, Aqara accessories can work smoothly, even if your home network is unstable or disconnected.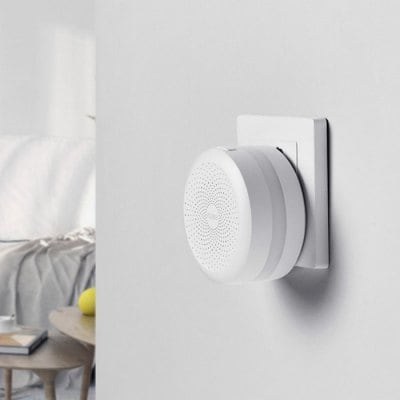 Works with Apple HomeKit
You can use the Home application to manage the hub and its connected accessories. Aqara sensors can also work with other HomeKit devices to provide a smarter home.
To control this accessory included in HomeKit, automatically and away from home, you need an Apple TV with tvOS 10.2 or newer or an iPad with iOS 10.3 or newer or Home Pod configured as a home hub.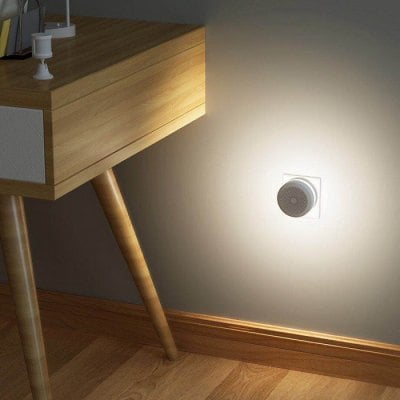 Data Protection
HomeKit technology provides enhanced protection against end-to-end encryption and authentication. The data related to your home is encrypted and stored in the key chain of your Apple device. It is also encrypted in the path between your Apple device and the
applications you control in your home.
Siri voice control
You can use AQara ZHWG11LM to manage Aqara accessories with Siri on your iPhone, iPad, Apple Watch or HomePod. Just say Siri "I'm at home". Then the lights come on, the curtains are closed, and a comfortable home awaits you.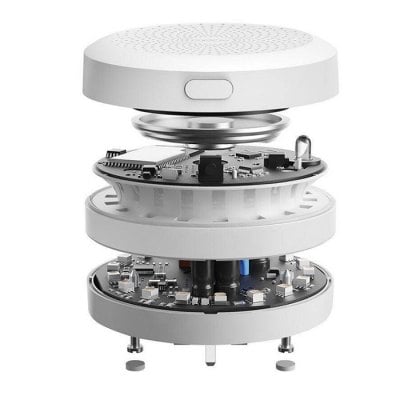 Create different scenes
When motion is detected in the evening, the light of the device automatically turns on; in the absence, it turns off.
Smart doorbell, personal ringtone!
When you tap on the Wireless Mini Switch, AQara ZHWG11LM Smart Home Hub plays your preferred ringtone.
Guard your home
Using the door and window sensor, you can activate the alarm mode when you leave the house or when you sleep. If a door or window opens, the gateway will beep and send a notification to your phone.
One button, all accessories under control
Using Wireless Remote Switch, set your night mode, and turn off all the lights at the touch of a button.
Automatic adjustment of humidity and temperature
Tie a smart outlet with your humidifier to improve the humidity in the room.
Prevent water leakage
With a water leakage sensor, when a leak is detected, the gateway will beep and send a notification to your phone.
Application Management
With the Aqara Home app (iOS or Android), you can manage your home from virtually anywhere at any time.
Technologically advanced
AQara ZHWG11LM uses the NXP i.MX6 processor, 256M DRAM, 256M flash and MFi chip. It has two built-in high gain antennas. Through the use of a FR-4 PCB with a large footprint, ventilation creates air flow from front to back, increasing heat transfer and ensuring reliability over time.