AUN Ubeamer 1Pro DLP Projector
The AUN Ubeamer 1Pro is a small, portable, battery-powered projector, which means it can be used anywhere without power. What's more, it doesn't need anything else – it runs Android and has wifi, so it's a complete player in itself. But it can also be connected to a computer, laptop, phone, tablet (Android, iOS), with or without a cable, and it projects a large screen. Cheap might be an exaggeration, but for what it offers, the price is not that crazy, currently $245.99.
It doesn't look much like a traditional projector and is very small, 72X72X106 mm and only about 410g, so it's really easy to carry around and can be used for ad-hoc presentations anywhere. It comes with a remote control.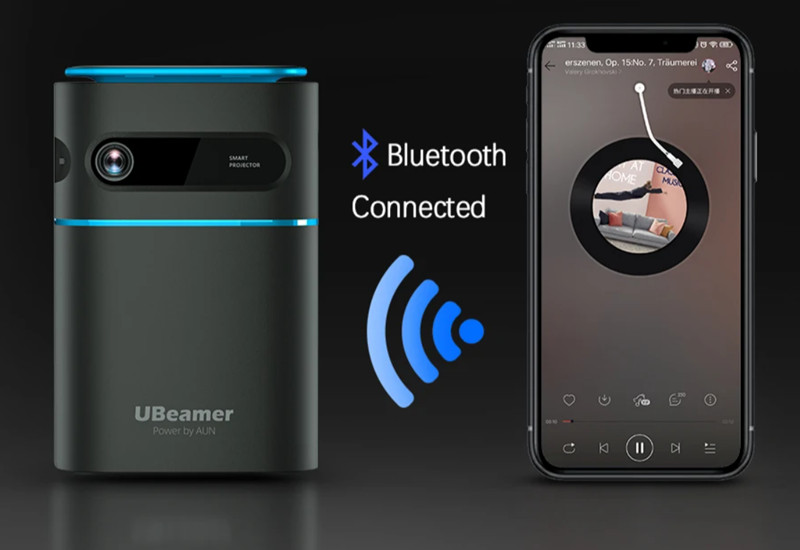 It projects at a resolution of 854 x 480 pixels up to 100 inch. The projection distance of AUN Ubeamer 1 Pro is 0.5m – 3m and the brightness is 300 ANSI Lumen. Projectors should ideally be positioned at the right height and angle, otherwise the image will be distorted. This means that they should preferably be parallel to the projection surface. In practice this is not a problem, but rarely is it not possible.
However, the projector must not be tilted up or down, otherwise the image will also be distorted. This can be more problematic, because the projectors need to be at a certain height to project in the right place and either there is something to put it on or there is not. If you're lucky, you have a stand and can put it on that, and if you don't, you have a table with a few things on it.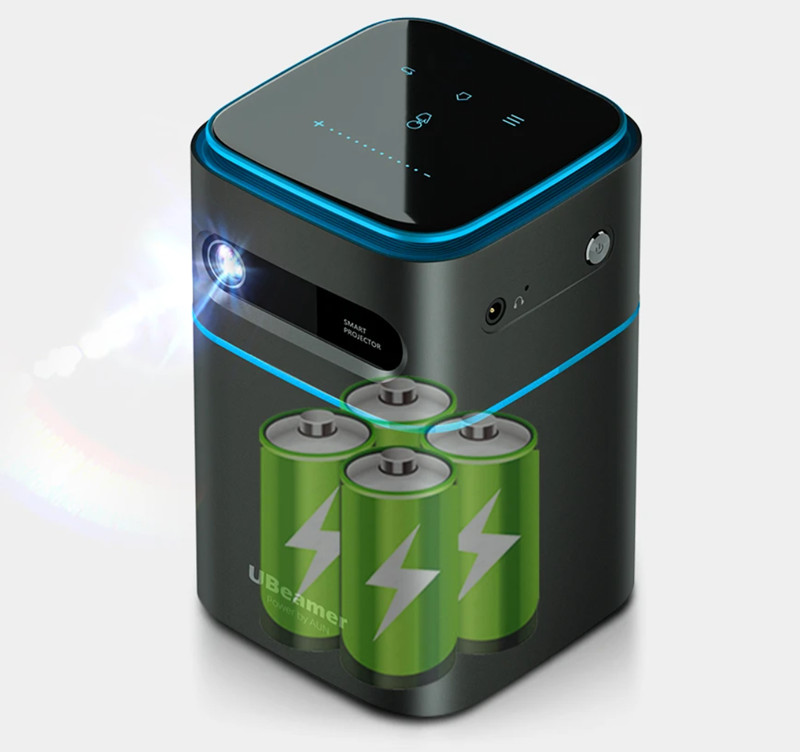 If neither of these is possible, then the next thing is to put something under the front of the projector that makes it stand upright, but that distorts the image. This is obviously what projector manufacturers have in mind, so there is the possibility of trapezoidal correction, which can be done at two or four points. Expensive projectors can do this automatically, as in this case.
What can AUN Ubeamer 1 Pro be used for? It can be used with computers, laptops, Android and iOS devices, wirelessly and wirelessly.