Beelink Gemini T34-M Dual View Display New Desktop Light Office Mini PC
We found a new mini PC called Beelink Gemini T34-M, a version of the previous Beelink T34 with new case, VGA connection and 4 GB of RAM on board. A mini-PC with the Celeron N3450 Quad Core Intel processor at its core inside its compact case, with which you can move Windows 10 around quite easily, work with office, watch YouTube or play all kinds of movies without any problems.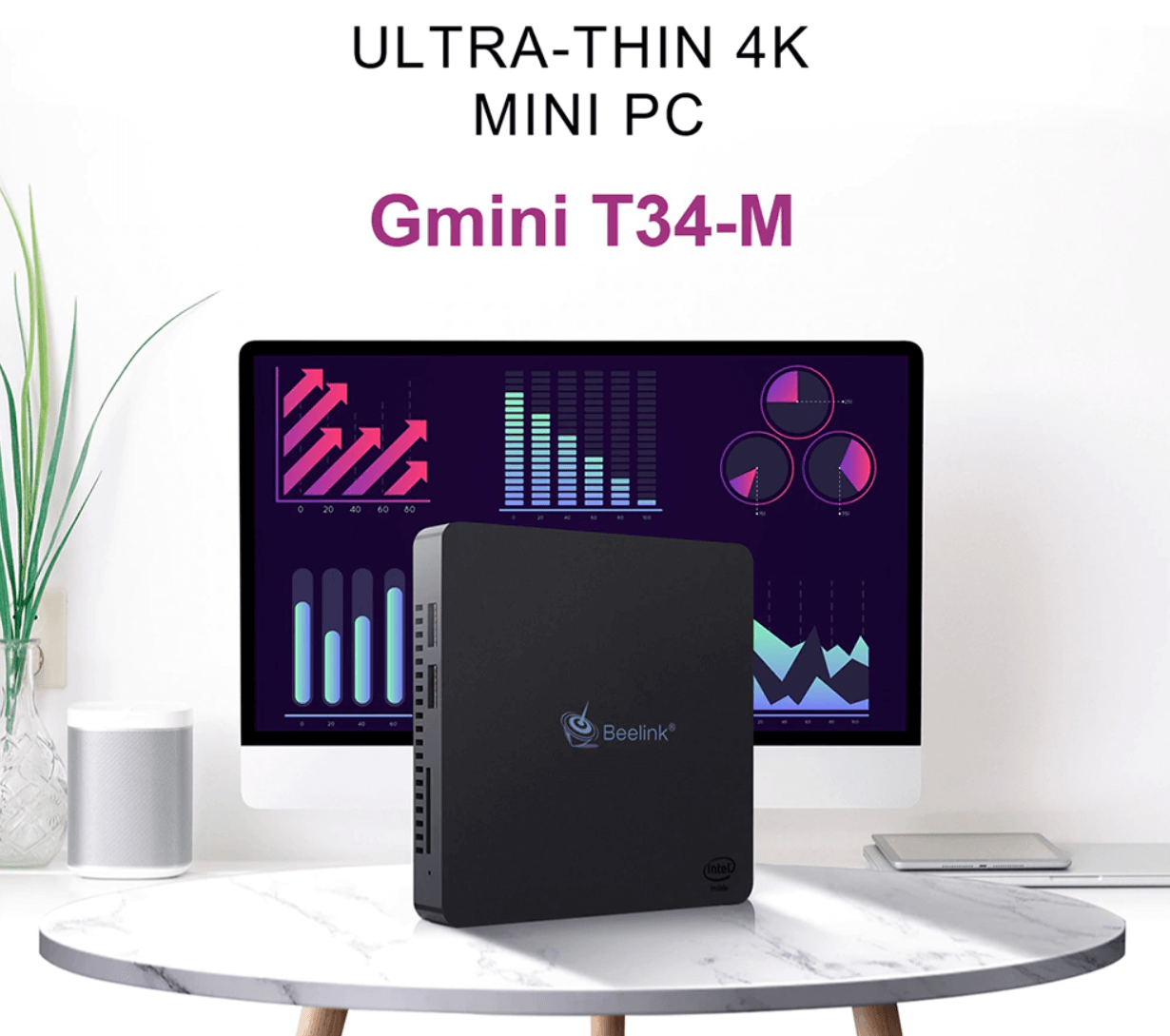 It includes an Intel Celeron N3450 processor, a Quad Core manufactured in 14 nm with processors that reach up to 2.24 GHz and an Intel HD Graphics 500 GPU, to cool the system we have a small active fan inside. The RAM is 4 GB LPDDR3 Dual Channel, has 64 GB of storage by default and allows expansion thanks to an SSD M.2 disk that we can mount.
The new Gemini T34-M has a WiFi aC adapter and Bluetooth 4.0 for wireless connectivity. On the perimeter of the box we have 4 USB 3.0 ports, a 3.5 mm audio jack, Gigabit network port, HDMI 1.4 port and VGA connector. VESA support, two HDMI cables are included among the accessories, the installed operating system is Windows 10 Home.