Beelink Gemini X55 - Coupon
Gearbest coupon: GBCNX55256G  Price: $249.99  Time: 11.30
Beelink Gemini X55 Ultimate MINI PC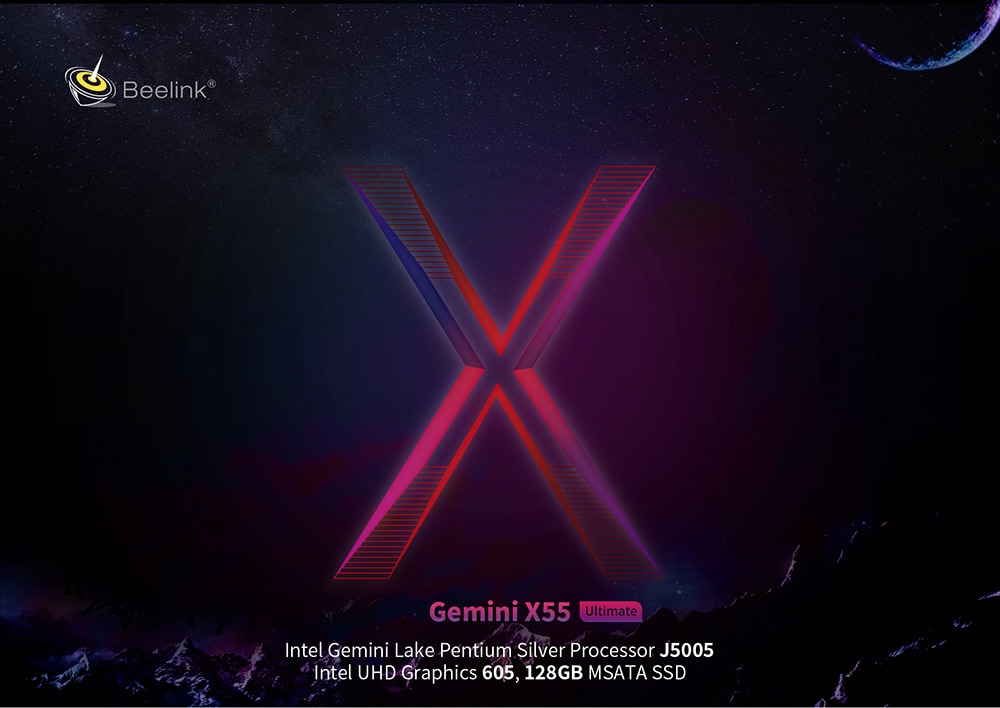 The new mini PC Beelink Gemini X55 is one of the most powerful mini PC with more RAM of the Beelink Gemini X family that stands out for its measures of only 115 x 102 x 43 mm account. This model already includes an I ntel Pentium Silver processor J5005 that with a consumption of only 10W has a very good performance and is capable of playing up to video in 4K @60fps quality.
Beelink Gemini X55 with Pentium Silver J5005 processor, a Quad Core manufactured in 14nm capable of reaching up to 2.8GHz of speed and integrating an Intel HD 605 GPU. It also includes 8 GB of LPDDR4 RAM and an mSATA disk of 128 GB capacity. In the bottom of the box of this mini-PC we found a bay for 2.5-inch drives with SATA3 connector.
A great configuration for office environments, web browsing, simple games or to play multimedia content up to 4K @ 60fps resolutions. The Beelink Gemini X55 features wireless connectivity WiFi BC with internal antenna and Bluetooth 4.0.