Beelink J34 Intel Apollo Lake Celeron J3455 Mini PC
The manufacturer Beelink has placed in a compact case of 11.50 x 10.25 x 4.10 cm on its new MINI PC J34 that should be in the workstation. The Intel Apollo J3455 quad-core processor, together with 8GB of DDR4 RAM, is great for office applications, surfing the web, playing 4K videos and not too demanding games.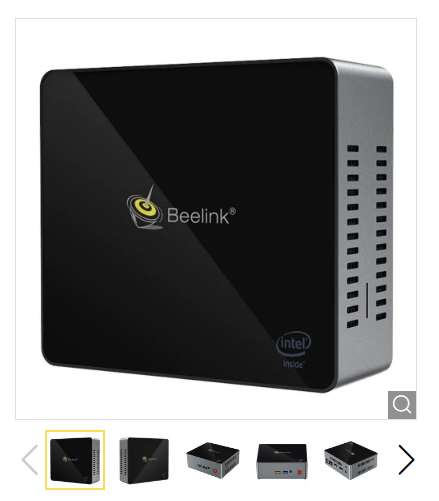 The Beelink J34 is pre-installed Windows 10 Home 64 bit. The license key information is stored in the motherboard memory. Replacing the standard mSATA SSD with a 128GB SSD will automatically activate the system. You can also expand the amount of disk space by installing an SSD or HDD in the SATA port, which can be accessed by removing the bottom cover. It is possible to install a compatible device in the mini PCIex port.

The cooling system is almost silent even at maximum loads, on the principle of operation it resembles a design that is installed in modern laptops. Mini PC Beelink J34 supports simultaneous work with two displays through HDMI ports. The computer can be mounted on a mounting hole in the monitor or placed on a table. Four USB 3.0 ports and a Bluetooth interface are available for peripheral devices.
You can connect to the Internet through a gigabit Ethernet port and using a dual-band Wi-Fi transmitter. Beelink J34 is optimally suited for business trips and use as an office PC. For those who do not play demanding games, it will be convenient at home, saving space on the desktop.