Beelink GT-R Pro MINI PC With HiFi Sound
Just last month, we introduced you to a MINI PC with a fingerprint module, the GT-R from Beelink. It's now available and has been a big hit with hardware enthusiasts. Some time later, now at the beginning of August, an upgraded version of it will also be released, rightfully named GT-R PRO. This version also integrates as extra a dedicated Hi-Fi audio module to improve the sound quality.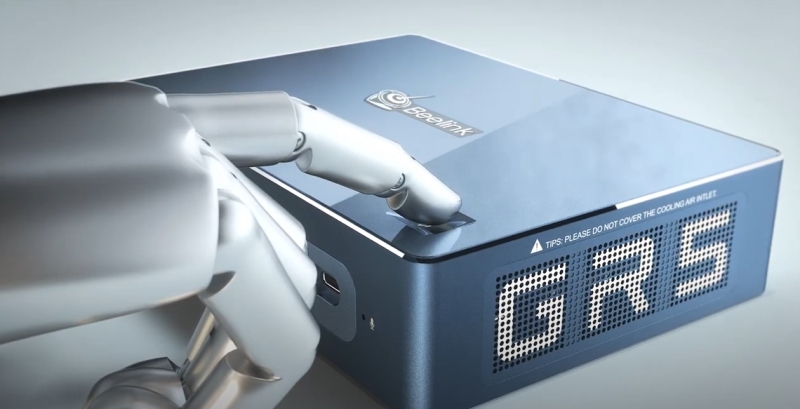 Beelink introduced its new flagship mini-PC called Beelink GTR Pro, running on the efficient AMD Ryzen 5 3550H platform. With the help of today's published commercial, Beelink was the first to showcase the renderings of the new product, which in addition to effective technical characteristics, surprises with its excellent design.

At the heart of the Beelink GTR Pro mini-PC is the powerful AMD Ryzen 5 3550H quad-core processor with clock speeds from 2.1 GHz to 3.7 GHz and a RadeonTM Vega 8 graphics processor. The novelty has a small and aesthetically pleasing aluminum case with the size of 12 x 16.8 x 3.9 cm.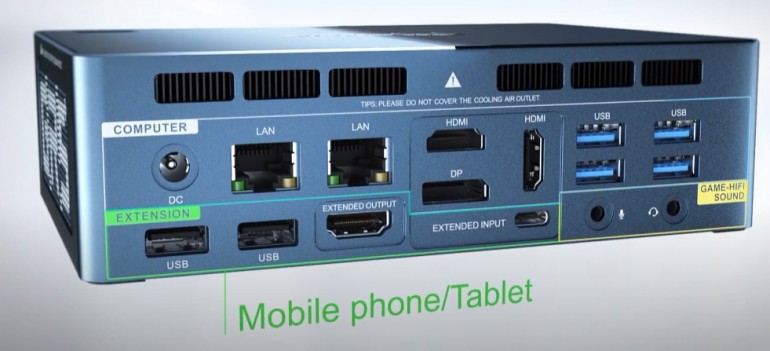 The device is likely to be available in several variants depending on the amount of RAM and built-in memory. Up to 32GB (2 bars of 16GB) of DDR4, 256/512GB M.2 SATA 3 2280, M.2 NVME 2280 and 2.5″ HDD / SSD RAM is supported.
It also has a built-in WiFi card, which, in addition to dual-band, ie 2.4GHz networks, also handles higher-speed 5GHz frequencies. A Bluetooth adapter has also been built in, from which we can use the 5.0 standard.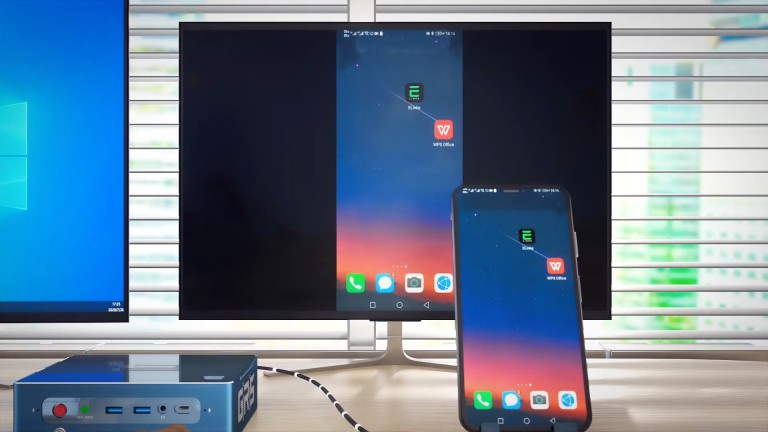 On the front panel there are two microphones, power button, CLR CMOS reset button, 2 USB 3.0 ports, headphone jack, USB Type-C port. On the rear panel there are: power slot, 2 Gigabit Ethernet ports, 2 HDMI ports, Display Port and 4 USB 3.0 ports. Thus, the Beelink GTR mini-PC supports four displays.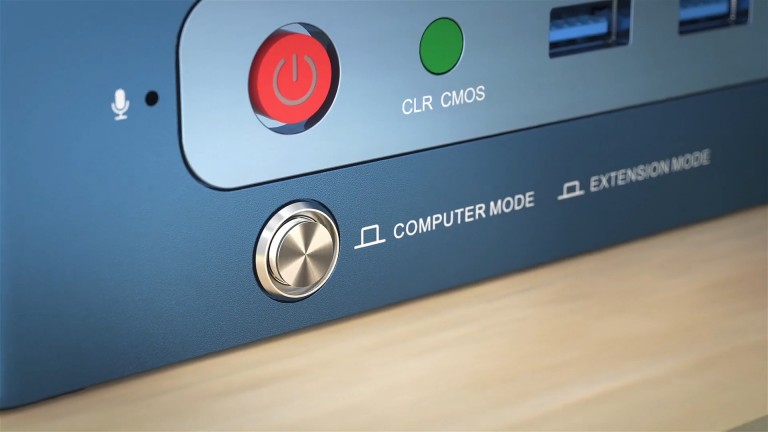 The Beelink GTR Pro has two built-in fans for hot air removal as well as many holes in the housing for ventilation. In addition to the Beelink logo, there is a fingerprint scanner on the upper lid in the right corner for entering the system. The Beelink GTR Pro mini-PC also runs on Windows 10 or Linux.